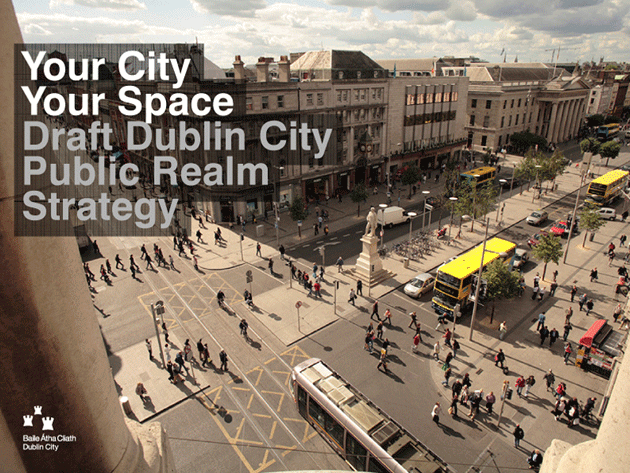 The Draft Dublin City Public Realm Strategy identifies the importance and character of the public realm and the challenges to be addressed in order to achieve significant change and improved quality of the city's spaces.
 Dublin City Council recognizes that it requires a new and collaborative approach to develop a standard of public realm befitting our capital city.  The Strategy examines the current issues affecting public spaces and aims to develop an agreed vision and an improved experience for all users. It then defines guiding principles and sets out detailed actions to be undertaken to achieve this in agreement with all those who have responsibility in the public realm. 
The document has been launched as a draft so that stakeholders have an opportunity to input there comments. Members of the public are invited to view the Strategy and make submissions from 1st December 2011 to 25th January 2012 on line at www.dublincity.ie/planning or in the Civic Offices at Wood Quay, the Area Offices and branch Libraries. Submissions must be received by 25th January, 2012.