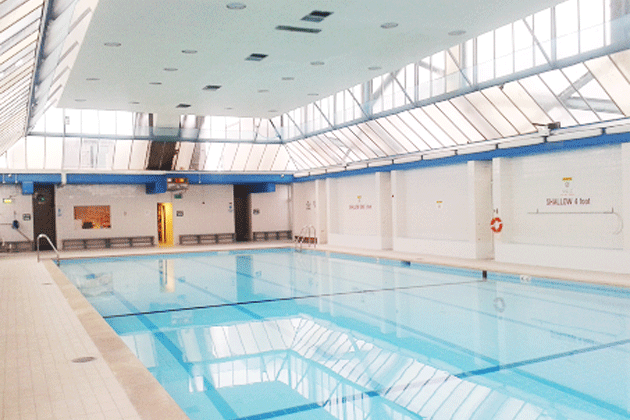 Dublin City Council Culture, Recreation & Amenity Department and City Architects have recently completed successfully the refurbishment of three swimming pools in the city.
The pools are
Crumlin – located within Pearse Park, Windmill Rd – built circa 1970.
Coolock – located on the top level of  Northside Shopping Centre – built circa 1971
Sean McDermott Street – built circa 1976.
All three were suffering from dilapidation through age, lack of care, attention & maintenance, and required up-lift to Building Regulation compliance along with Health & Safety upgrades of Mechanical, Electrical, Fire Safety services.
The internal finishes & fixtures were also improved in an attempt  to make them more welcoming to all users & staff,  and in general to extend the Pools lifespan for an additional 5-10 years.
The most extensive works took place at Crumlin Swimming Pool where the upgrade included the construction of a new insulated roof , new wall tiling to pool hall & changing areas, and upgrade of staff areas.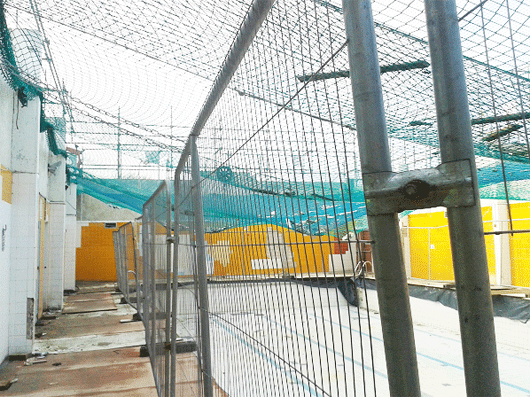 Crumlin Swimming Pool, without roof, during refurbishment
The pictures below show the three pools before and after their upgrade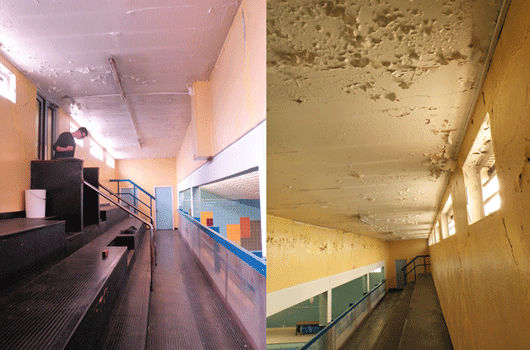 Sean Mc Dermott Street Swimming Pool, prior to refurbishment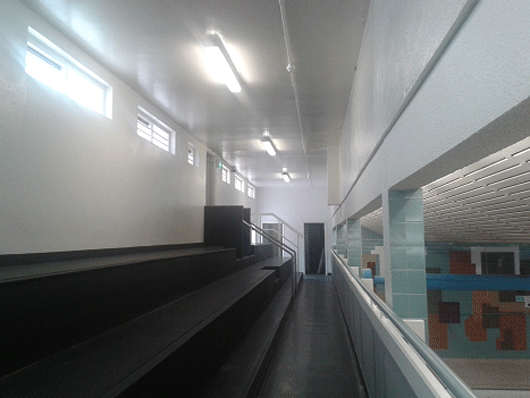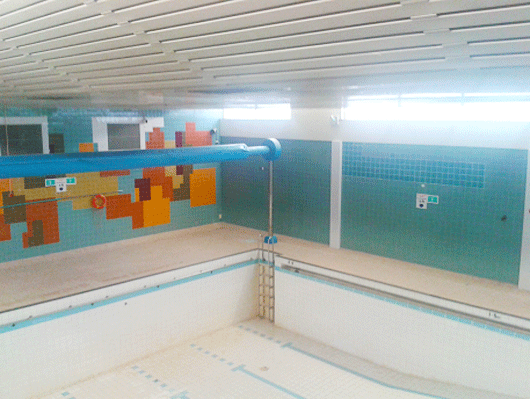 Sean Mc Dermott Street Swimming Pool, following refurbishment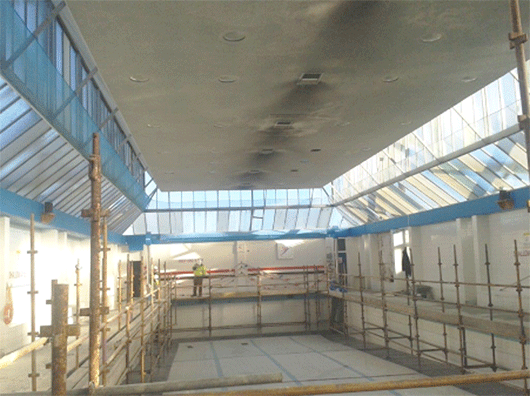 Coolock Swimming Pool, during refurbshment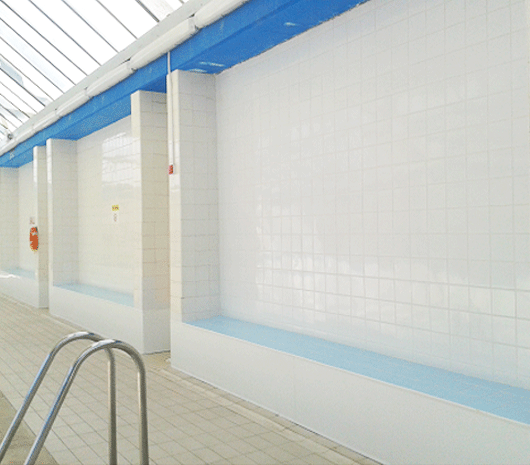 Coolock Swimming Pool, following refurbishment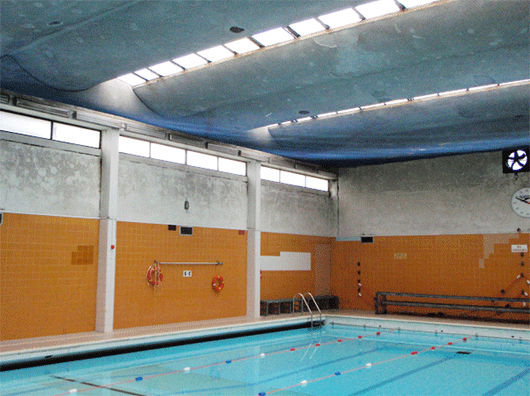 Crumlin Swimming Pool before refurbishment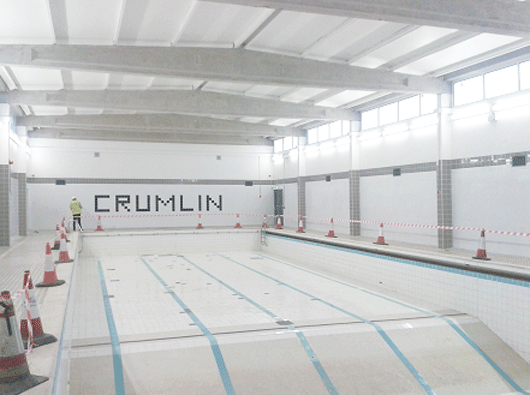 The refurbished Crumlin Swimming pool with new roof and tiling
For more information about Dublin City Council's swimming pools see here