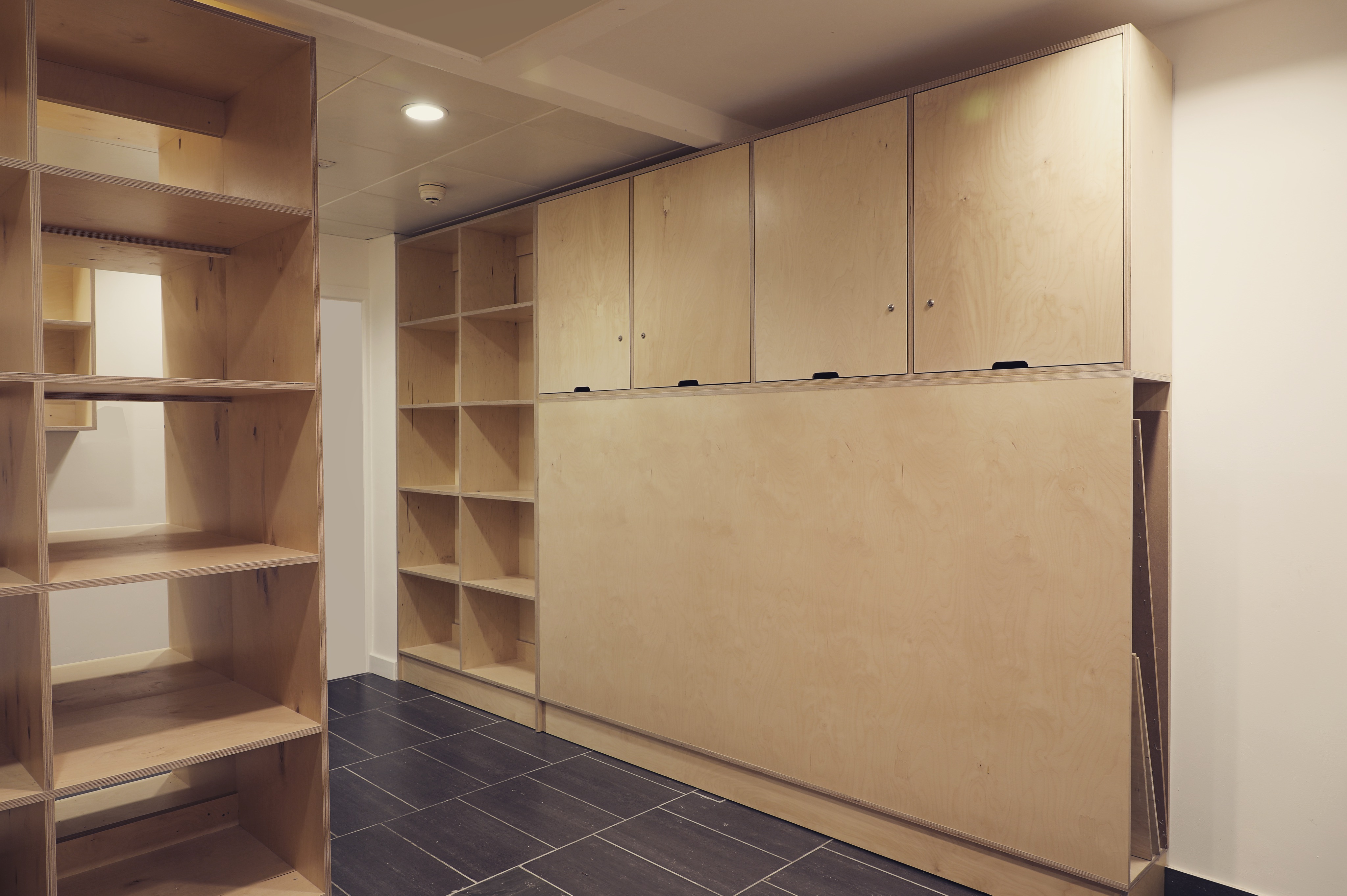 The LAB was established by Dublin City Council in 2005 as a municipal arts hub providing gallery, rehearsal and incubation space for a range of art forms. The building was developed through a public private partnership. The LAB supports emerging artists who are selected to exhibit their work on a month by month basis. The busy schedule of artists exhibiting in the gallery means there is a need for them to store their work in the LAB throughout the year.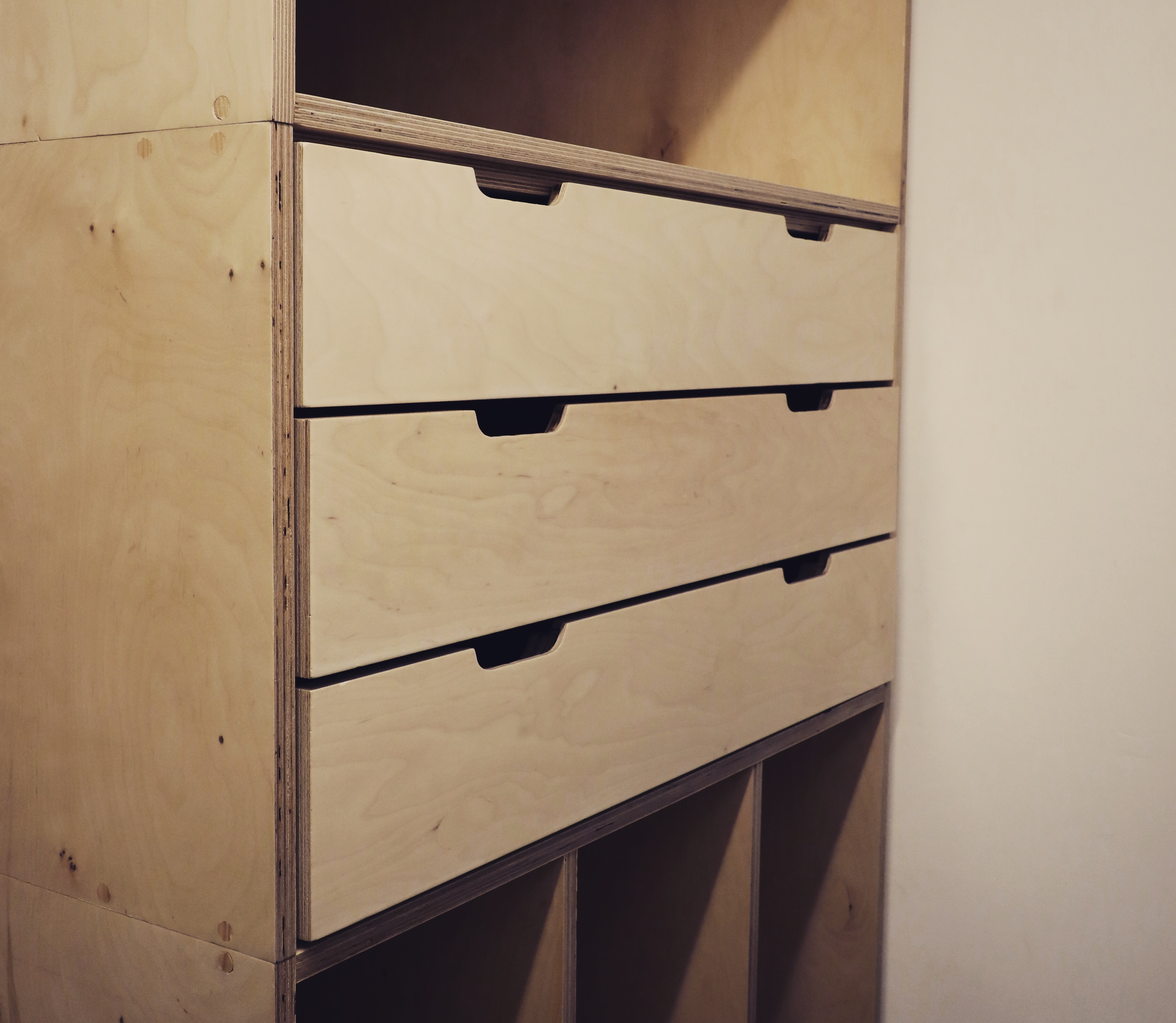 As an example of some of the smaller scale works that City Architects do we carried out internal alterations in the LAB to improve these storage and art handling facilities. The existing art storage facilities were limited as they were shared with the LAB Arts Officer and with weekly guest workshops hosted in the incubation spaces. The LAB commissioned City Architects to examine the possibility of reconfiguring ground floor toilets to provide a new kitchenette and storage space for the main gallery.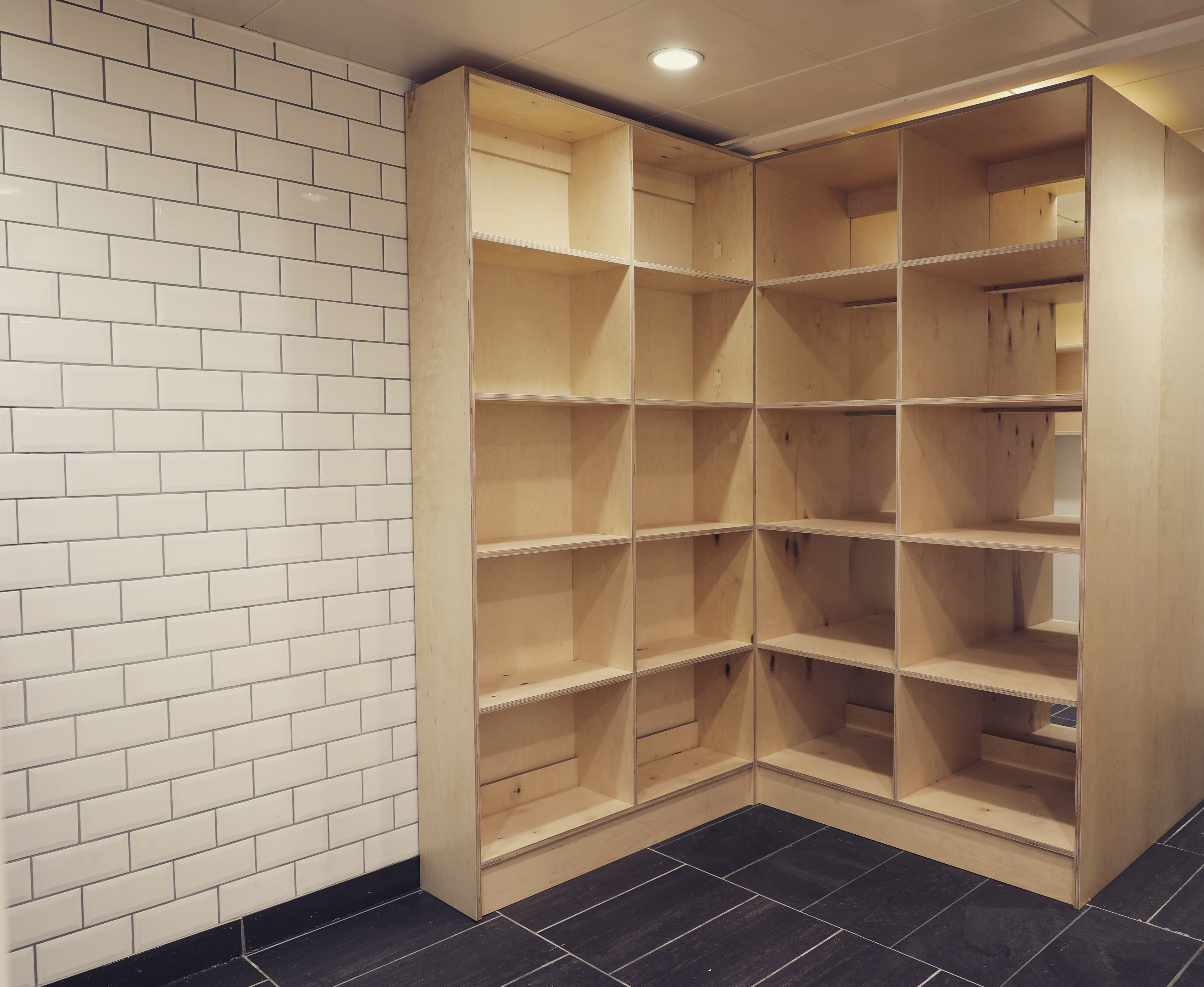 A range of storage units and shelves were designed specifically for different types of artwork and props. For example large vertical storage for sheets of plywood, storage drawers for laying art work flat, vertical storage for framed artwork and large deep shelves for equipment and props.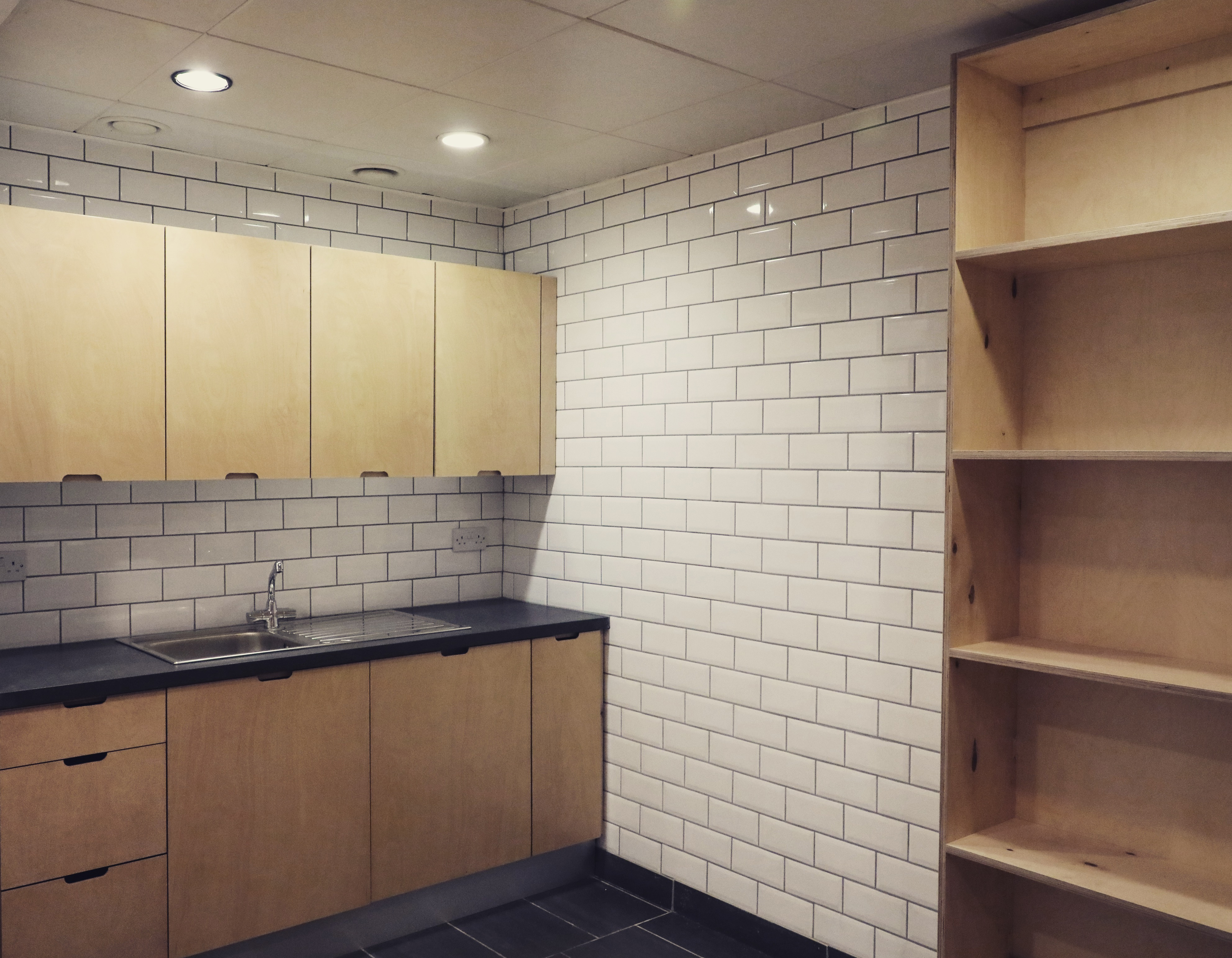 Careful consideration was given to design and detail of the bespoke storage and kitchen units using a limited palette of materials to give cohesion. The simplicity of birch plywood was chosen to complement the contemporary context of the main gallery space. All of the units were crafted by the joiners in the DCC joinery workshop in Ballyfermot and constructed on site by DCC Civic Maintenance.