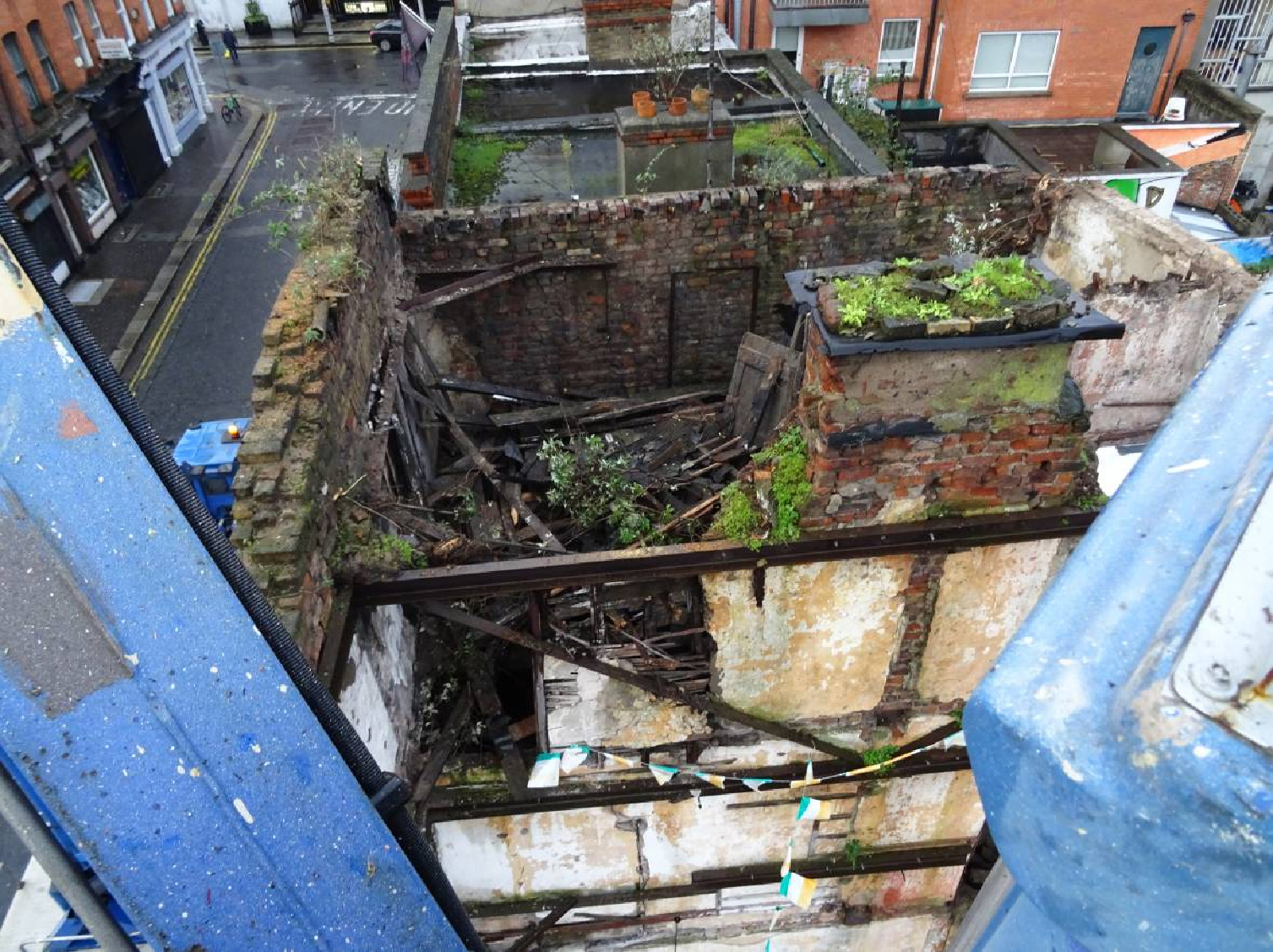 220 Parnell St / Ryders Row Dublin 1
'Dangerous Buildings' is a statutory section within DCC, under the direction of the City Architect, which is concerned with buildings, structures or sites deemed a danger to the public. It operates under the remit of the Local Government (Sanitary Services) Act 1964 as amended.
'Dangerous Buildings' work includes monitoring, inspecting, reporting, removing or making safe any building or structure perceived to be a danger within the Dublin City Council area. A team of four DB Inspectors monitor and respond to reports on a day-to-day basis. We do not take action under DB legislation without proper and expert consideration. This will range from undertaking structural engineering surveys and obtaining detailed Conservation Officer advice where appropriate. We will always look to undertake the least invasive works in making a structure safe and only undertake demolition in whole or in part when absolutely necessary. It is also important to emphasise that, under the DB legislation, we cannot undertake remedial works to a property beyond 'making safe'.