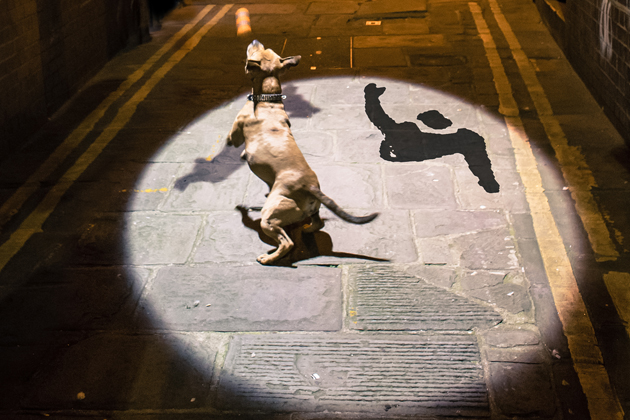 Prototype Dublin tell us about their Festival of Play and Interaction in the Project Arts Centre today and tomorrow:
What would it take to make Dublin a more playable and playful city? Prototype Festival of Play and Interaction asks this question on the 17th and 18th October by inviting playful designers, from engineers to interaction designers to game designers to figure this out together. Starting Friday with talks by Victoria Tillotson from Playable City pioneers the Watershed in Bristol, we look at diverse ways of making large to small scale projects that are interactive and ask their participants to engage in new ways with technology. The Playable City Award is an annual commission for an interactive play project in Bristol and the project has reached as far as Recife in Brazil. Their current award Shadowing, where citizens get to dance with shadows under streetlamps is live in Bristol at the moment. Prototype Talks will discuss what measures it takes creatively and logistically to make large projects like this happen.
The festival is curated by Hilary O'Shaughnessy, movement based game designer, artist and researcher. Hilary travelled to other cities to explore their notions of playable cities and her question was what is the Dublin version like? Prototype is an attempt to answer that question.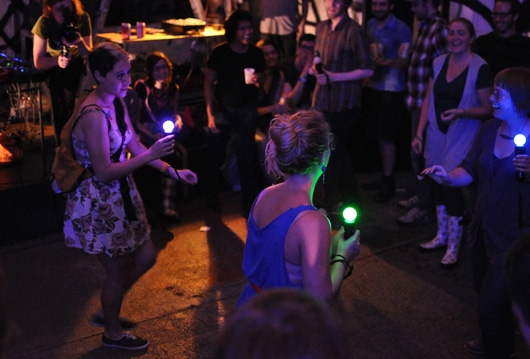 Prototype will be hosted in Project Arts Centre and it's surrounds. The Upstairs theatre space in Project will be transformed in to a playground (16+) with drop-in fun combining games with other art forms: JS Joust which uses hacked technology enabling players to use movement to play, Slam Of The Arcade Age from uber cool French game artists, One Life Remains. We will have i-phone games that make you dance (that's not a metaphor, you will dance like a ballet dancer), interactive fiction (remember the choose your adventure books?), physical computing wearable games, interactive performances, Occulus rift meditation experiences and more.
On the streets there will be street games that directly question heritage and space in Ireland and ask us to be heroes of today with Copenhagen Game Collective. Using the Prototype Weekend as a framework, we will ask citizens to investigate how we co-create, exploring what playful public spaces mean for urban societies in Ireland as well as engaging with this fun and creative artform.
Prototype Talks will ask citizens and artists to collaborate, innovate and reflect on or shared spaces together, and in doing so will be an incredible celebration of Dublin city and it's citizens.
The Prototype Festival is organised by Prototype Dublin, please check out www.prototypedublin.com for tickets and times.
Photographs: Farrows Creative, Brent Knepper.