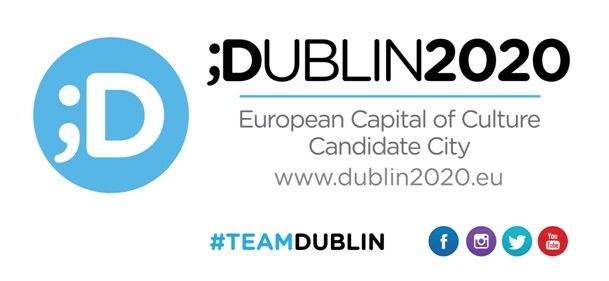 Dublin City is competing to be European Capital of Culture 2020.
The European Capital of Culture is a city designated by the European Union for a period of one calendar year. Each year, two cities from two chosen European countries are nominated as a Capital of Culture. In 2020, Ireland and Croatia have been announced as the chosen countries. The delegated city for each country will be selected by a process of open competition.
Dublin2020 is Dublin's Bid to host the European Capital of Culture in 2020. The reason Dublin is competing is to build a new story for Dublin, based on shared ideas, inclusion and confidence. Dublin can be a leading city in Europe; we can take advantage of our talented young population, our informed older population and everyone in between to initiate major progress in communities and neighbourhoods. We want the whole city to bid, bringing together all our values, all our people and all our resources. We want to know what has added value to your life and how you would add value to Dublin and Europe.
Being a European Capital of Culture brings real and lasting benefits. It has helped to create economic growth, build a sense of community and regenerate cities. We need everyone in Dublin to join in. If you are part of Dublin you are part of Dublin2020.
Support #TeamDublin