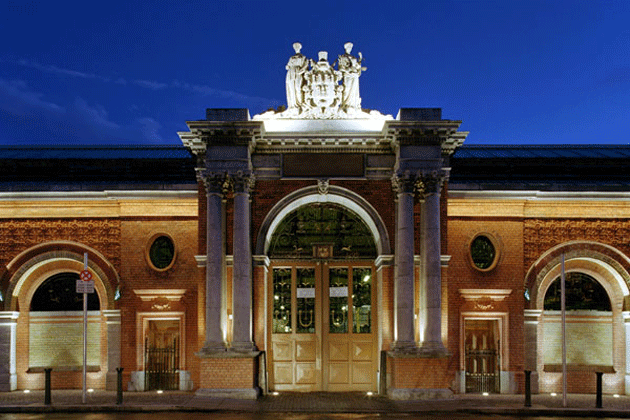 Happy Christmas and all the best for the New Year from Dublin City Architects!
The image above is of the front of the City Markets off Capel Street, the interior of which we are currently working on for the Council's Development Department.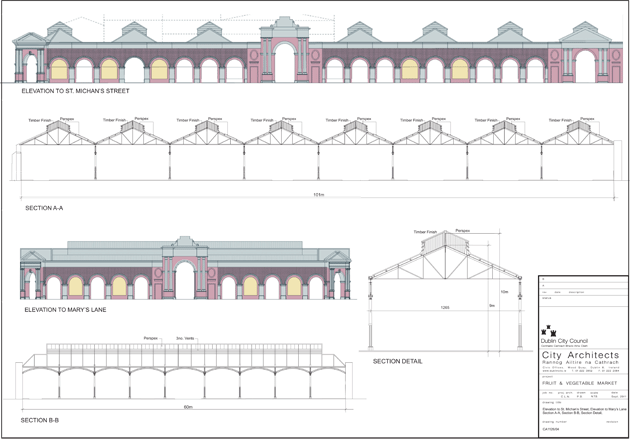 An interesting piece of work has been  researching the original colour scheme of terracotta columns with green roof structure. This scheme is very clear from the visible layering of paint on the steelwork and is confirmed by a 1927 painting by George Collie RHA (we'll post an image later if available).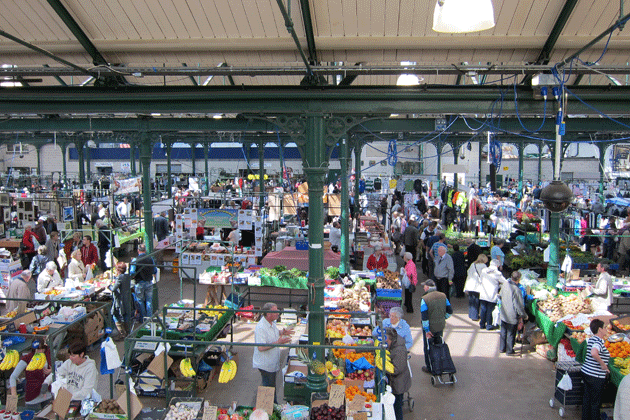 This photo of St. George's Market in Belfast market shows how the original Dublin colour scheme might have looked on the roof structure.