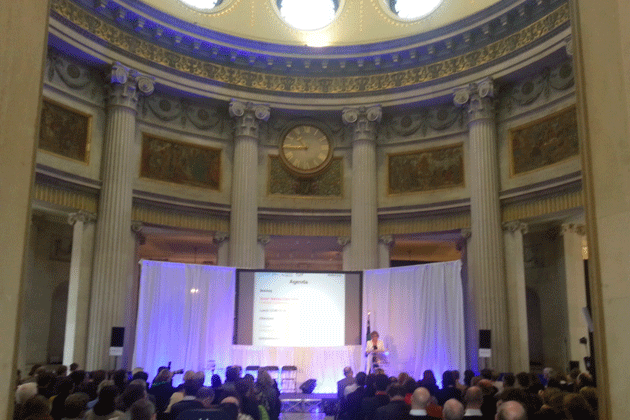 Hidden Rooms on the 25th and 26th November 2014 was a terrific success and a big thanks to everyone who participated. It was clear from energy levels at Tuesday's post workshop gathering in Powerscourt and the Wednesday public Plenary in City Hall that every group had enjoyed an intense and productive day. We could only capture a fraction of the outputs during the very short Plenary presentations and discussions. With this in mind, we're collating the information generated during the conference to share over the next few weeks.
In the interim, check out the PDF of the conference brochure with an updated list of delegate names and see links to media coverage.
The purpose of Hidden Rooms is to 'turn ideas into action through projects'. We're looking forward to teasing out how the pilot proposals so generously co-created by all participants can be developed by DCC and partners in 2015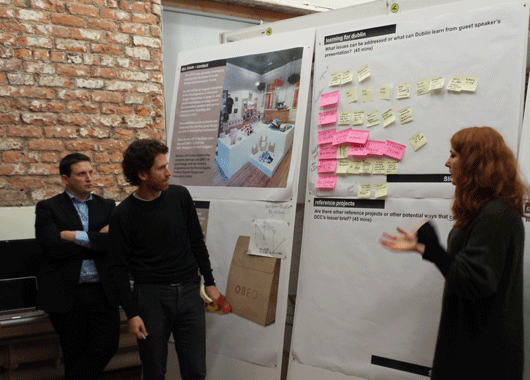 Pictured above are participants in DIT Grangegorman, discussing ideas for the Innovative City and, at the top of the page, Maureen Thurston presenting to delegates at the plenary session in City Hall.
To keep up to date with the latest design happenings in Dublin, including Hidden Rooms, check out Pivot Dublin's brand new website.