Early in the new year, we posted some photographs from our construction sites, showing progress achieved during 2019. Like most sectors in the economy, our housing sites were closed during the lock down but re-opened on 18th May 2020.
Our contractors have put safety measures in place, in line with government and industry guidelines to mitigate against the risk of Covid-19 infection and despite the difficult operating environment, we can report on-going progress towards the delivery of a significant number of homes next year.
Dominick Street Lower – Mixed Use Development including 72 new homes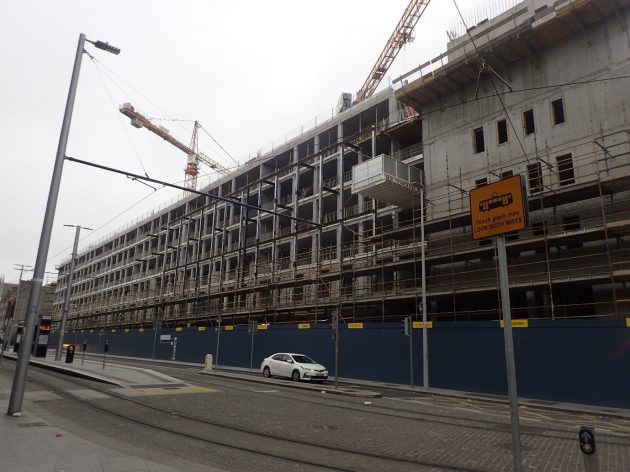 The reinforced concrete structure in our development in Dominick Street Lower is reaching roof level on the main building and fifth floor on the corner block, while the town houses on Dominick Place are at first floor level. The steel work for the Dominick Street façade is being installed and we are looking forward to seeing the external wall materials and window installations starting over the coming weeks.
St. Teresa's Gardens – 54 new homes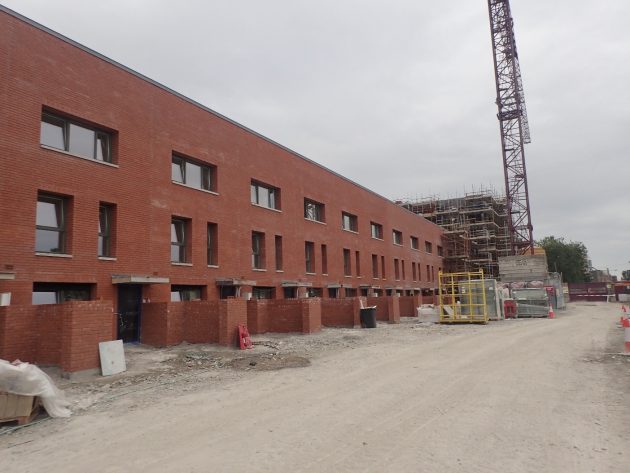 Significant progress is apparent on our site in St Teresa's Gardens, with brickwork, roofing and window installations nearing completion in the first terrace of housing and first and second fix services installations on-going. Construction of the second terrace and apartment buildings is following closely behind. Dublin City Council is targeting the completion of this development of 54 homes early in 2021.
O Devaney Gardens – 56 no homes
Work is on-going in O'Devaney Gardens. The external envelope of the town houses in Block A and C is well advanced with windows installed, roofs completed and internal works and services installations underway. Substructure works in the courtyard block are complete and superstructure is now progressing.
Cornamona Court – 61 homes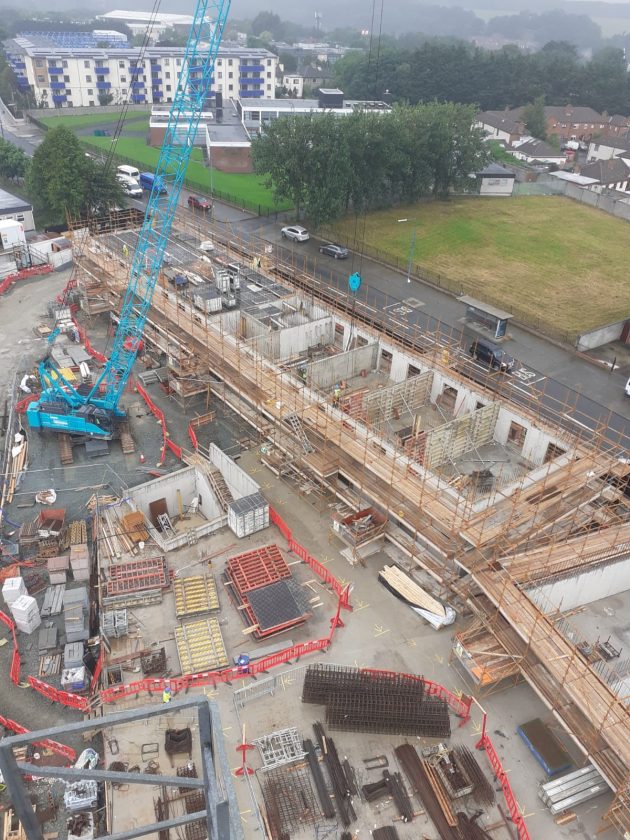 The podium deck above the basement has recently been poured and the structure for the duplex units in each of the apartment buildings is progressing. The substructures for the town houses and ground floor slabs are on-going.