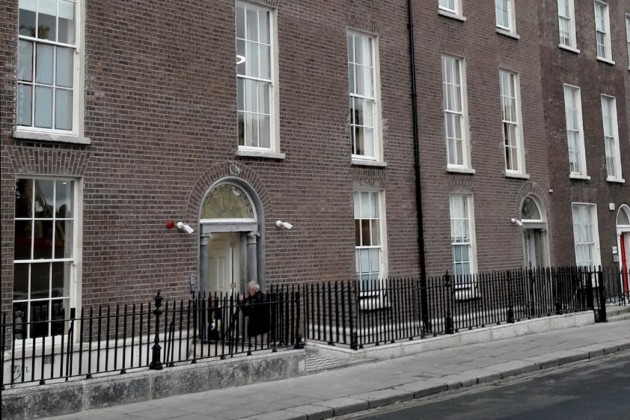 Numbers 9 & 10 Fitzwilliam Street Lower, two Georgian houses on the Record of Protected Structures, have been carefully renovated and restored to provide supported temporary accommodation for people who are experiencing homelessness.
The work was carried out by Duke Construction under the direction of Grade 1 Conservation Architects, Blackwood Associates Architects, and in close consultation with the DCC Conservation Officer, City Architects Division, Quantity Surveying Department, the DRHE and Dublin Simon..
These two Georgian houses, built in the early part of the 19th Century, are of national significance, most notable as a constituent part of the Fitzwilliam Street lower terrace which is a fine example of Georgian residential development and part of Dublin's historic Georgian core. They were interconnected pre-1963 and were in use as Longfields Hotel from 1988 until they were acquired by Dublin City Council.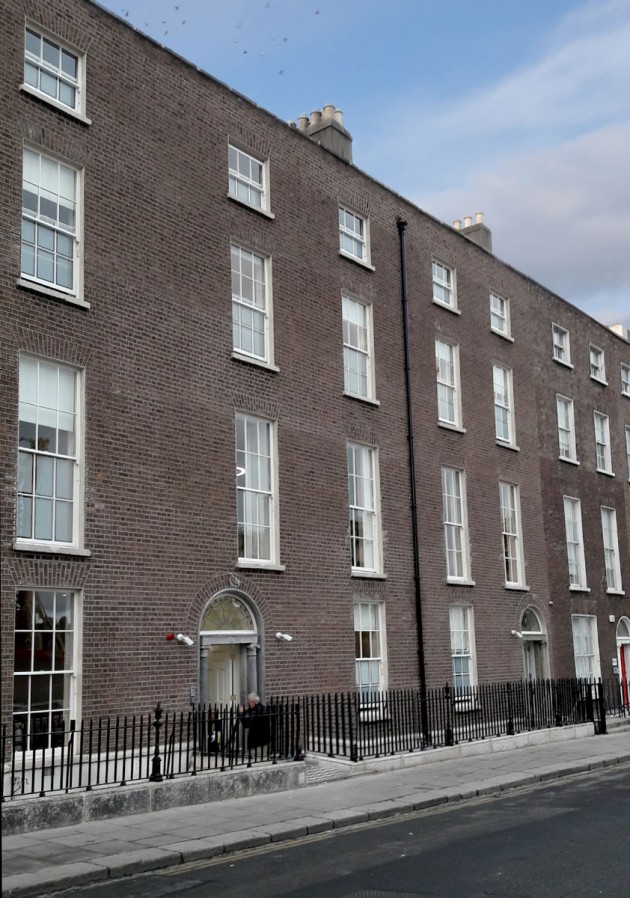 Architect: Blackwood Associates Architects, Structural Engineer: Molony Millar, M&E Engineer: Brian Geraghty Associates Ltd., Fire Consultant: Factfire, Quantity Surveyor: Andrew Nugent & Associates, Main Contractor: Duke Construction.
Image by: City Architects
When DCC bought these houses in 2007, with the intended purpose of the provision of homeless accommodation, the buildings were found to be of good architectural merit and retained many of their original Georgian characteristics, particularly externally, but also including windows, joinery, partial staircases and remnants of decorative plasterwork. Despite significant alterations over their lifetime; including substantial subdivision of spaces with partitions, the original plan form was still legible.
Work on site began in March 2017. Best practice conservation repair and renewal methods have been employed to refurbish this property. The façade has been re-pointed using a wigging method by specialist practitioners. The internal plasterwork has been reinstated on the principle floors in keeping with the original intention for the building. Remnants of original plasterwork were used to recreate and reinstate the original moulding profiles.
Partitions were removed from the two reception rooms on the piano nobile to reinstate their original scale and format. Exposed oak floorboards, reopened hearths, cornice mouldings and elegant light fittings are features of these two rooms which will be used as a communal sitting room and a training room for residents.
Accommodation is in one & two person bedrooms, including two wheelchair-accessible units. A kitchen and dining area is provided in the basement along with laundry facilities. There are also offices and a nurse's station included in the accommodation.
A number of items remain to be completed in the New Year, including a carefully considered replacement canopy structure for the basement light well and the reinstating of the cast iron balconies which were removed for restoration.
The buildings opened on Thursday 21st December as Supported Temporary Accommodation. This Supported Temporary Accommodation, run and managed by Dublin Simon, has 30 bedspaces. It will provide quality supported temporary accommodation for people who are experiencing homelessness and will support the progression of these people into appropriate long term housing. The service will provide specialised care and support programmes to the service users.
Congratulations to the Design Team and the Contractor's Team who have worked tirelessly to allow this much-needed accommodation to open in time for Christmas.