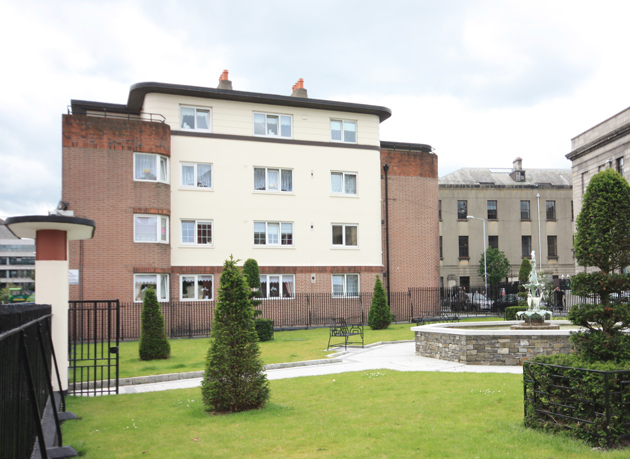 The Precinct Improvement Projects (or PIPs) are a programme of improvement works in housing schemes run by the Council's Housing Department. They normally include works to improve the landscaping of common areas or the performance of the external envelope of the buildings.
 A recent project completed is Chancery House which is beside the Four Courts. The complex comprises 27 flats in a single L-Shaped, four story block. It was built in 1935 and is a protected structure. The block was designed in 1934 by Dublin City Architects under the direction of Herbert Simms, Housing Architect for Dublin City.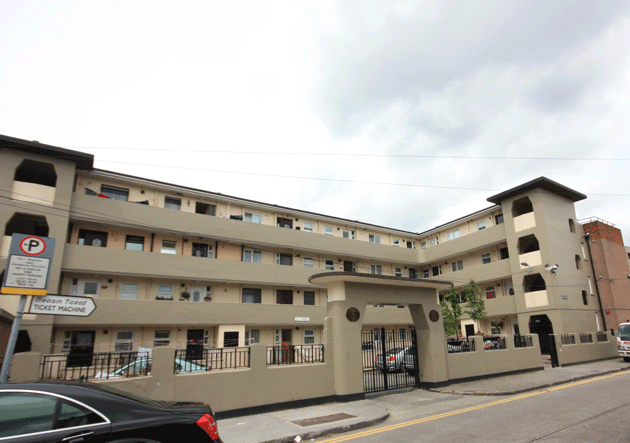 By the time of his untimely death in 1948, Simms was responsible for the design and construction of an astonishing 17,000 new dwellings. Chancery House, considered one of the finest of the many inner-city flat schemes by Simms, is a small, carefully conceived, building containing 27 flats with an adjoining enclosed garden in which the strong influence on Simms of Dutch and English modernism is evident. The fact that so many of the schemes designed by Simms are still in occupation is a testament to the quality of his work. A tribute published shortly after Simms died in 1948 stated that "it is not given to many of us to achieve so much in the space of a short lifetime for the benefit of our fellow men".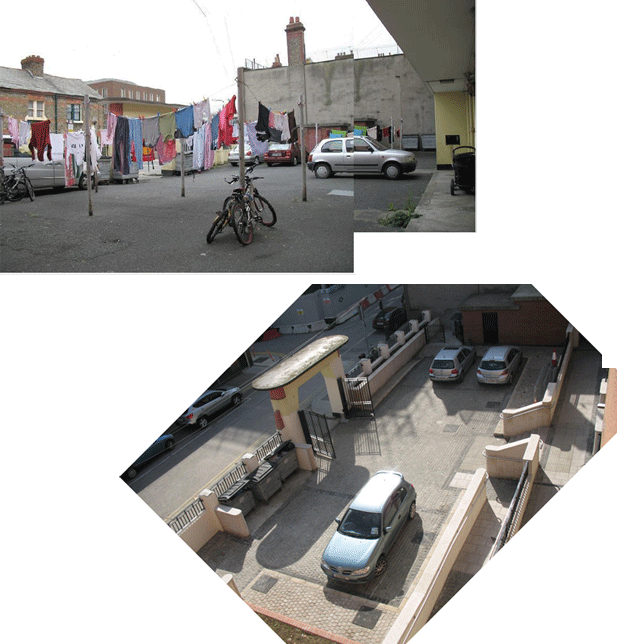 The Precinct Improvement Project and Park Refurbishment were completed between 2008-2010 by the Architects and Parks Department of Dublin City Council. The PIP included the upgrading of all common areas to formalise and improve circulation at ground level, as well as the renewal of all underground services.  These improvements also included the redevelopment of private spaces adjoining ground floor flats, as well as a clothes drying area, reorganised car parking and refuse storage arrangements, controlled security access, improved external lighting, as well as landscaping.
The completion of the works was marked in April 2010 with the unveiling of a plaque to Herbert Simms by Lord Mayor Councillor Emer Costello. You can read more about Simms here.
(Images from top: The park at Chancery House; view of the courtyard from the street; the courtyard before and after landscaping work.)