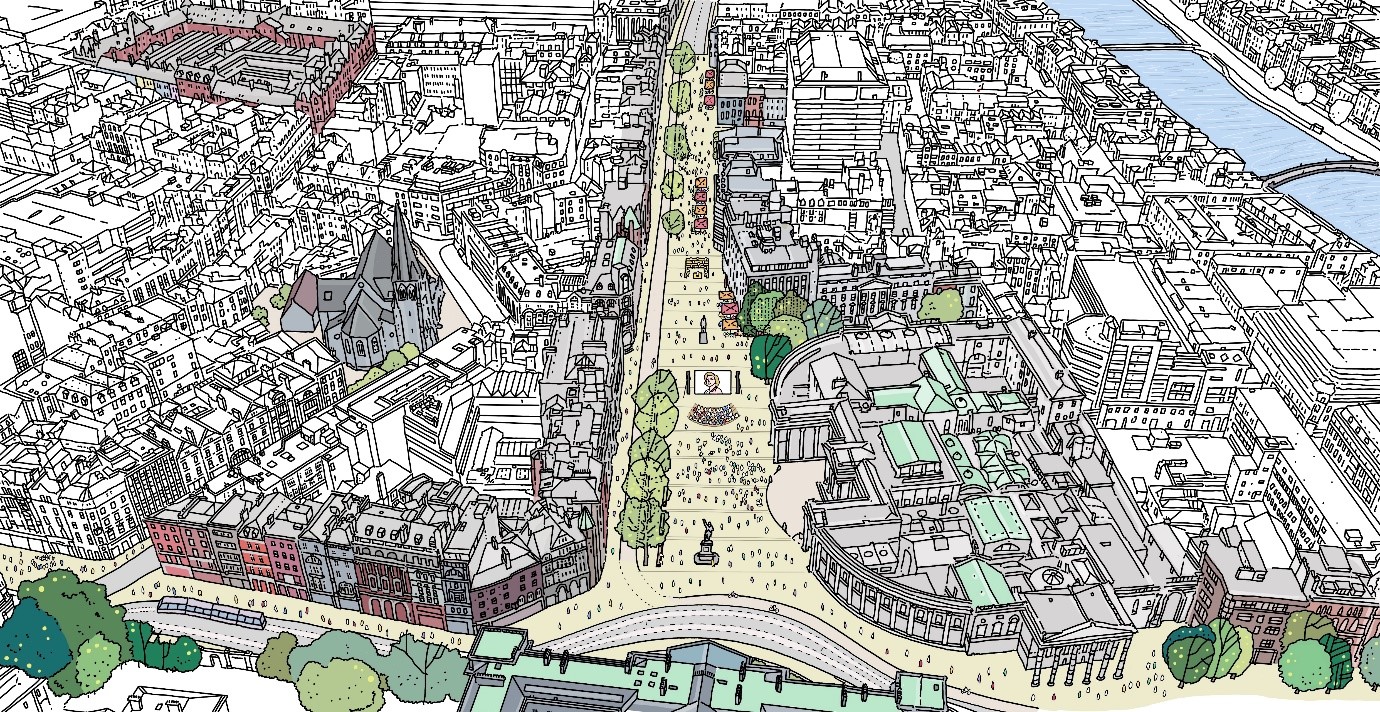 Dublin City Council is progressing an ambitious plan to rediscover and reinvent the historic College Green as the major public space at the heart of the city.
Following the unsuccessful application to An Bord Pleanála (ABP) in 2018,  Dublin City Council held a series of trial traffic-free events in College Green including Summer Sundays, Culture Night and Car Free day. The lessons learned from these events have guided the Council in both reviewing the previous proposal and in preparing a number of new options.
More recently, the Covid-19 pandemic has served to reiterate the importance of pedestrian friendly outdoor public open spaces to the ongoing vitality, economy and health of the city.
In September 2020, the National Transport Authority published the final version of the Bus Connects Network Redesign which provides for alterations to bus routes so that they no longer need to run east-west through College Green, in which case there would no longer be a requirement for bus movements on Dame Street between South Great Georges Street and Anglesea Street. The removal of buses from this area would create an opportunity to significantly improve the public realm on this part of Dame Street.
Following on from this, there are now two options under consideration for the traffic and access arrangements for Dame Street, based on a multi-criteria appraisal carried out by a specialist traffic consultant. The views of the public on these options is now being sought via the Council's Consultation Hub in order to inform progress to the next steps.
This proposal is at a very early stage so nothing has been designed yet, but below are two of the indicative illustrations from the consultation documents, showing how Dame Street might appear for the two options (Options 3 and 4 of the appraisal).