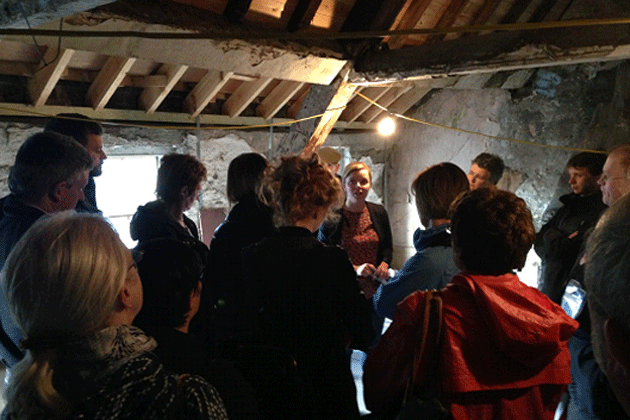 Last weekend's Open House event may be regarded as a high point in the on-going awareness raising initiative that the City Architects Conservation team have guided on Aungier Street – the first planned-suburb of the modern city commenced in 1660 outside the precinct of the medieval Castle.
The event focused on providing access to a number of the key sites that best inform the story line of this unique area. A bespoke walking tour map was designed and tours were delivered by City Architects Conservation team over the course of the weekend.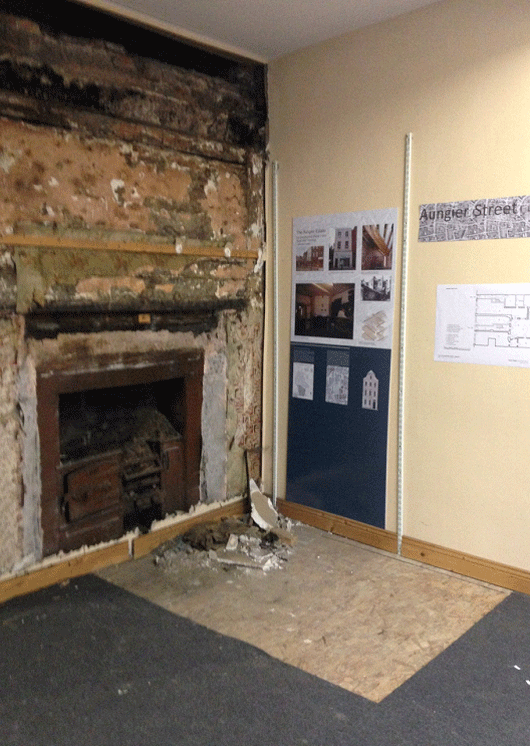 The walking tour captured the theme of 'Learning from Buildings' and highlighted the following concepts – the historical context of the Castle and the introduction of Renaissance design, the social status of the Aungier Mansions, the attraction of the creative community to the historic character of the area, the uniqueness of surviving 17th Century buildings and the historic streetscape, the cultural tourism potential of the Whitefriars' Priory and the positive benefit of heritage conservation to the community and the city in general.
As part of the event the extraordinary appearance of the C17th streetscape, as it was originally conceived by the Aungier estate, was captured in the creation of a historic streetscape of hand-painted biscuits of 'Aungier Mansions' and 'Dutch Billys' for shop window displays in the area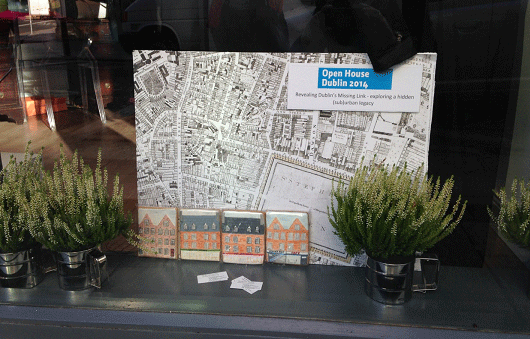 This is the first time that access has been possible to what has become known as the 'earliest most intact domestic residence' surviving in the city, due to the completion of a programme of conservation stabilising works.
 The weekend witnessed unprecedented crowds gathering in Aungier Street to access 9/9A Aungier Street with hundreds of disappointed visitors literally turned away at the door as the capacity of the event exceeded demand.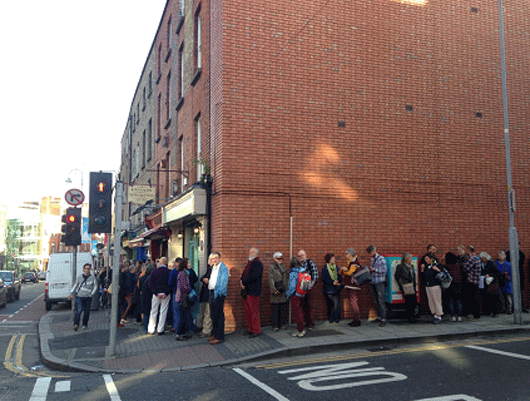 Visitors to the house were given an explanation by City Architects of the significance of the surviving 17th century street, its conservation detail and its features.  City Architects also hosted tours of the following –
 Pearse House Flats

Wholesale Fruit & Vegetable Market

Rates Office

Dublin City Hall

Vernon Pumping Station

McKee Court Senior Citizen Housing

Rathmines Square

Mansion House

Bridging the Liffey Walking Tour
The success of the event was due to the great support provided by the partners involved – the Department of Arts Heritage and the Gaeltacht, the OPW Dublin Castle, the owners of Buildings, their Conservation Architects/Design Teams and the Local community, in particular the Whitefriars Priory.   Open House Dublin is delivered by the Irish Architecture Foundation.
Download the publication Aungier Street: Revitalising a Historic City Neighbourhood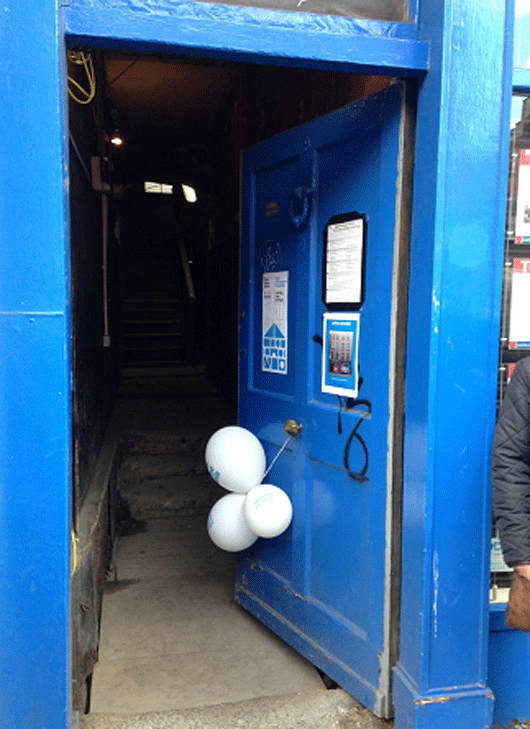 City Architects Grade 1 Conservation Team: Susan Roundtree, Nicki Matthews (Conservation Officer) and Oiseen Kelly