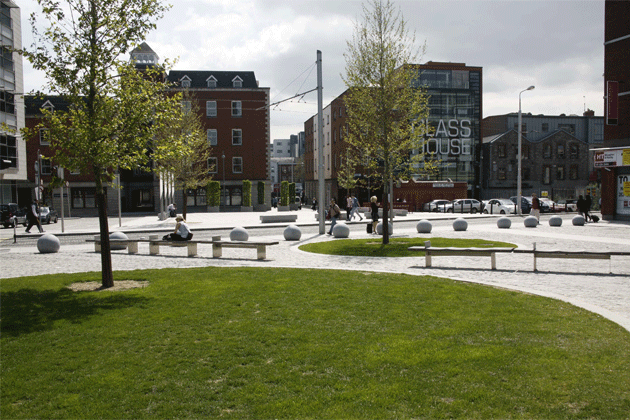 Smithfield Quarter Enhancement Scheme is a City Architects Division led project by Dublin City Council and jointly funded by Dublin City Council and the E.U.
The project is nearing completion and stems from a reappraisal and development of an earlier award winning design by McGarry Ni Eanaigh Architects, completed in 1999.
The image above is of the completed works looking south towards the Liffey and Arran Street.  The car parking south of the LUAS tram way was replaced with a new paved civic space.  The new civic space is a platform surrounded on three sides by stone benches, which has seen good usage since the space was finished near the end of spring.