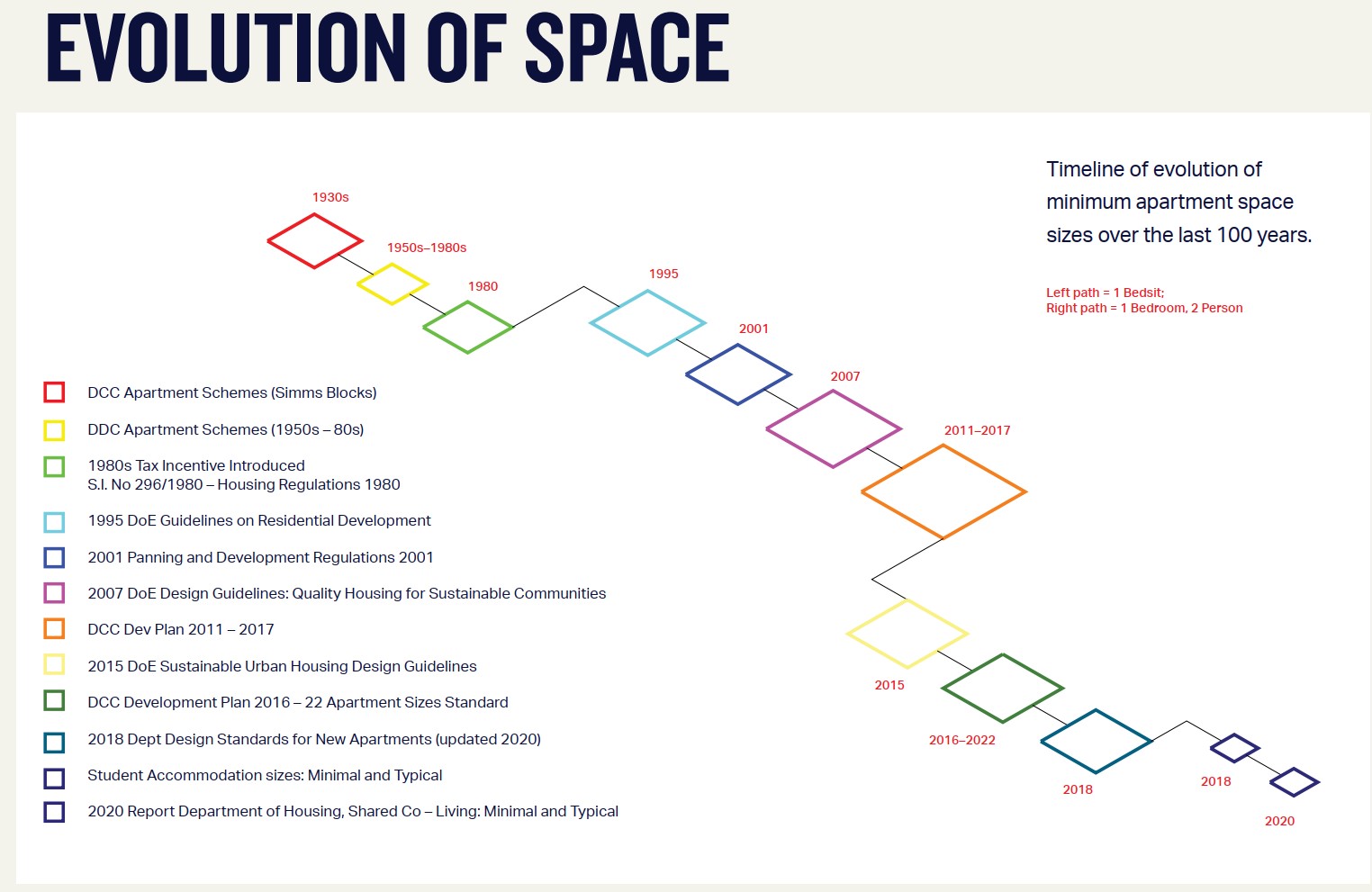 Corban Walker's exploration of minimal home sizes opened on 24th June 2021 at Diamond Park, Dublin 1.  A public discussion was held to mark the exhibition's launch.  Panellists were the artist Walker, Orla Hegarty (UCD), John O'Connor (Housing Agency), Sinead O'Carroll (The Journal), Amy Donohoe (Dublin Live) and Ruairí Ó Cuív (DCC Public Art Officer).  The discussion was chaired by Ali Grehan, Dublin City Architect. A recording of the discussion can be viewed here
The exhibition is on view until 15th July 2021. If you are unable to visit the exhibition in person,  you can view the work here
About the work
Dublin City Council's City Architect commissioned renowned Dublin artist Corban Walker to undertake an artwork exploring minimal home sizes. The theme of the piece is 'What do you need?' What do you need in a home to sustain you through the many stages of your life? What do you need in a neighbourhood? Are homes in Dublin being designed and built that meet people's needs?
Walker explores examples of minimal home size standards over the last 100 years while considering the consequences of policy direction to reduce housing space standards as exemplified by recent policy around co-living. Particular focus is placed on the impact of dwelling sizes, politics and housing policies on the life of communities, artists and this artist's own experience, drawn from most of his adult life. Examples included in the work range from Herbert Simms flat complexes, artist studios in Georgian buildings, Ballymun Regeneration Ltd. housing, Dublin City Council's flat amalgamation programme, to student and co-living shared accommodation.
The project was funded under the Creative Ireland programme and coordinated by Dublin City Council's Arts Office with support from Dublin City Council's Parks Department.