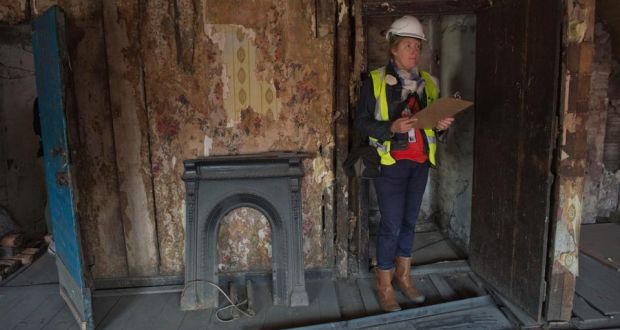 Dublin City Council in conjunction with the Department of Arts, Heritage, Regional, Rural and Gaeltacht Affairs are inviting applications for the Built Heritage Investment Scheme 2017 and the Structures at Risk Fund 2017.

Build Heritage Investment Scheme 2017
Dublin City Council in conjunction with the Department of Arts, Heritage, Regional, Rural and Gaeltacht Affairs are inviting applications for the Built Heritage Investment Scheme 2017. This will be administered by the Conservation Section of Dublin City Council for buildings contained on the Record of Protected Structure and in Architectural Conservation Areas within the Dublin City Council Area only. The minimum level of funding awarded will be €2,500 up to a maximum of €10,000. This scheme will support small-scale conservation projects and support the employment of skilled and experienced conservation professionals, craftspeople and tradespersons in the repair of the historic built environment. See link for further details http://bit.ly/2khqbBS
Structures at Risk Fund 2017
Dublin City Council in conjunction with the Department of Arts, Heritage, Regional, Rural and Gaeltacht Affairs are inviting applications for the 'Structures at Risk Fund' for 2017. This will be administered by the Conservation Section of Dublin City Council for structures in the Dublin City Council area only.
Only structures or parts structures in immediate danger of significant deterioration will qualify for consideration for funding by the Department.  Please note that due to the limited capital resources available for the operation of the SRF in 2017, the Department will consider only two applications per local authority. A third application can be made if it relates to an Irish Historic House in private ownership. See link for further details  http://bit.ly/2jVJkZf
Applications should be made directly to the Conservation Section of Dublin City Council.   Email: conservation@dublincity.ie Phone: 01-2223927/2223090
The deadline for submission of completed applications for both schemes is  5pm, Tuesday  28th February 2017.