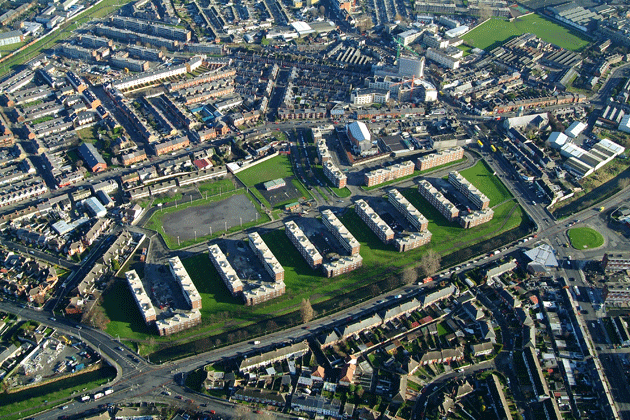 Dolphin House is the largest single flat complex in the Dublin City Council area. It was built in the 1950s.
During the course of this week City Architects and our colleagues from the Housing Department will be meeting residents of Dolphin House on four evenings to discuss the forthcoming proposed Planning Application
for the phase 1 redevelopment of the estate. This follows extensive and in-depth engagement over a two and half year period with the Dolphin Regeneration board, people living in the estate and the Department of Environment and Local Government.
Depending on reaction from the residents it is planned to submit the planning application by the end on 2013.