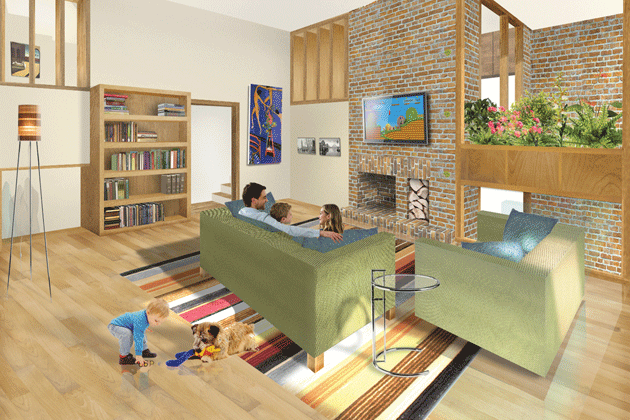 Wouldn't you love to create your own home in the heart of Dublin City – for yourself or your family?
Dublin House is an initiative by the City Architects division of Dublin City Council to promote the potential of small-scale residential development in inner city and inner suburban areas. It is aimed at people who want to create a home for themselves in the city.
Watch Ali Grehan, City Architect, discuss the Dublin House idea at TEDxDublin.

Download the brochure Part 1 and Part 2 for the Dublin House Fishamble Street demonstration project.
Upcoming Workshop!
This is a new project for the City and it will be beneficial to give potential Dublin House residents an opportunity to influence the process. Before we finalise the project criteria and terms of the site disposal, we invite interested people to attend a co-creation workshop. The purpose of this is to ensure that our criteria are viable and will meet your needs.
This workshop is for people with a genuine and serious interest in developing a Dublin House at Fishamble Street. It will not be a general information meeting.
The workshop will be held in the Wood Quay Venue (at the Civic Offices in Dublin 8, and next to the Fishamble Street site) on Wednesday 30th October 2013 from 18.30 to 20.30.
Please register your interest in attending to dublinhouse@dublincity.ie with a contact name and email address.
Following the workshop, we will publish the site disposal notice in November 2013. You will be welcome to respond to this even if you do not attend the above workshop.
Dublin House – Register Your Interest For Workshop