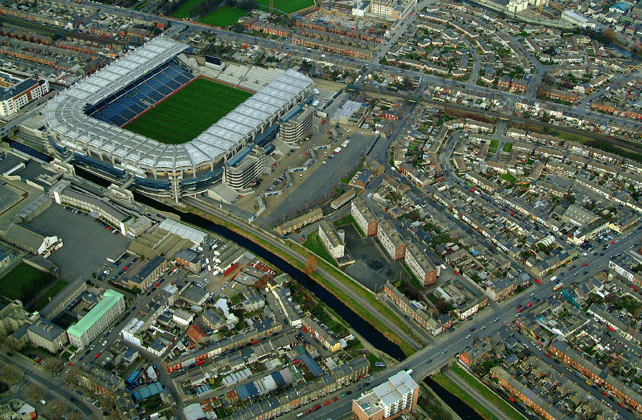 Minister for Housing, Jan O'Sullivan recently announced the provision of €68 million in funding for the construction of social housing.  This is the first such government investment in many years and will result in 449 new homes across the state. 
Speaking at the official launch in Darndale, she explained
"It is an important investment but, with a very strong demand for social housing, I am of the view that more resources need to be invested in social housing over the coming years to expand supply"
The largest allocation of the funds will be to Dublin City Council, who will receive €10.5 million to construct 42 new homes.  The funding will be divided between two projects in Darndale and Ballybough.  This will see 35 new houses built in Buttercup, Darndale, while seven new homes are planned for the Ballybough Road.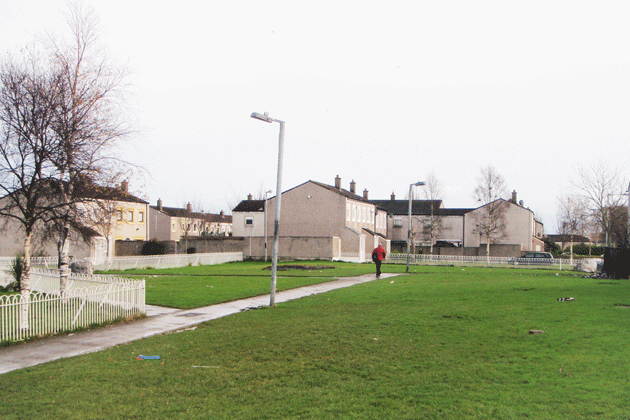 Existing houses and open space, Darndale
Designed in 1969 and completed in 1976, Darndale originally won praise for its innovative design. The scheme was composed of clusters of low rise houses accessed from pedestrianised laneways and courtyards.  Based on the 'Radburn' concept, this arrangement was intended to separate pedestrians from traffic.  However, many of these spaces in Darndale had low levels of surveillance with little defensible space.  As the area fell victim to a number of social problems, many residents reported anti social behaviour taking place in these spaces.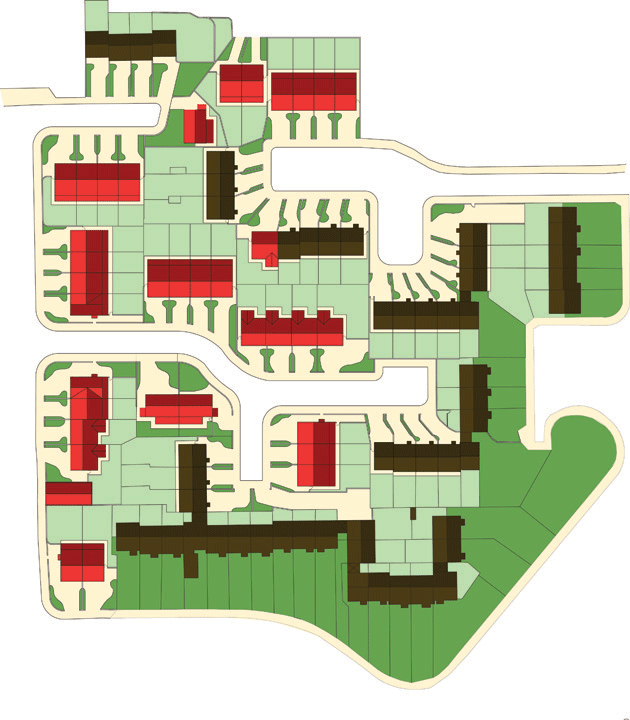 Proposed Changes to Buttercup Darndale. Each house will be entered through its front garden with new houses indicated in red.
Buttercup represents the final phase of Darndale's regeneration.  It is the most comprehensive of these phases and will involve the replacement of 25 houses with 35 new homes.  Each new house will contain three bedrooms and come in one of three main forms.  The gardens of existing houses will be enlarged with parking space provided within.  As a result, each house in Buttercup will be accessed through a generous front garden with additional private open space to the rear.  These changes will address issues arising from the original scheme and create a clearer and better defined layout for the area as a whole.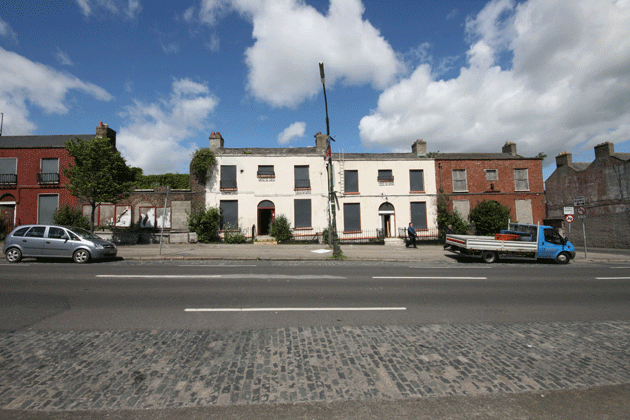 Existing Houses on Ballybough Road
The work on the Ballybough Road, by contrast, is the opening phase of the wider area's development. The site is currently contains a row of two storey over basement houses sitting derelict and unoccupied.  The scheme, as prepared by City Architects, will work within the fabric of these structures to provide seven new homes.  These new dwellings will come in a variety of sizes with access either from the Ballybough road or a new avenue to the rear.  The gardens of the new homes will open onto this new avenue and contain car parking spaces for the residents.  The coming years will see further works to provide additional, much needed housing in this part of the city.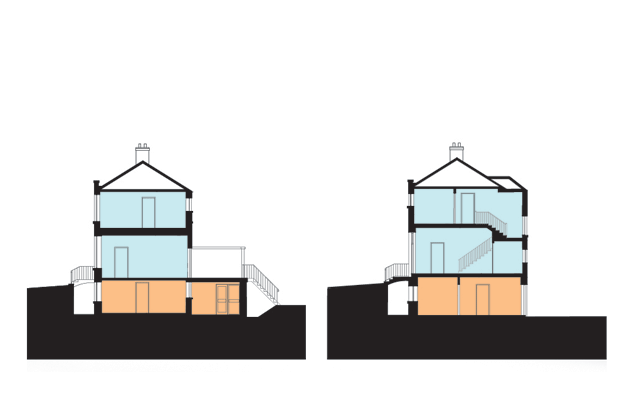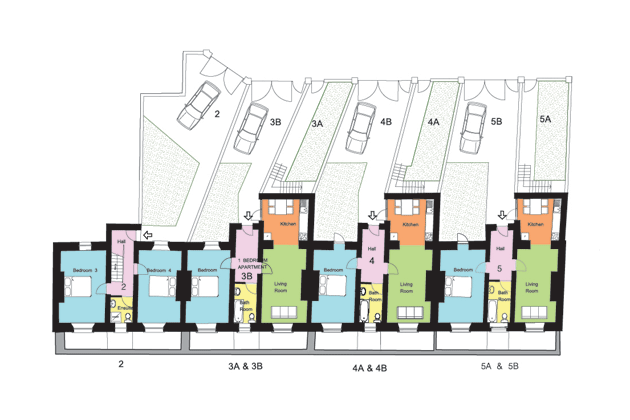 City Architects Proposal for Ballybough Road. The existing houses are divided in section to provide seven new homes.
The €68 million local authority construction initiative is one of several strategies in 2014 to provide suitable housing across the country.  These include funding to renovate vacant local authority houses and an investment in housing for the elderly, those with a disability, and the homeless.  Other schemes will focus on improving the energy efficiency of local authority housing and a fund to kick start resolution on unfinished housing developments.