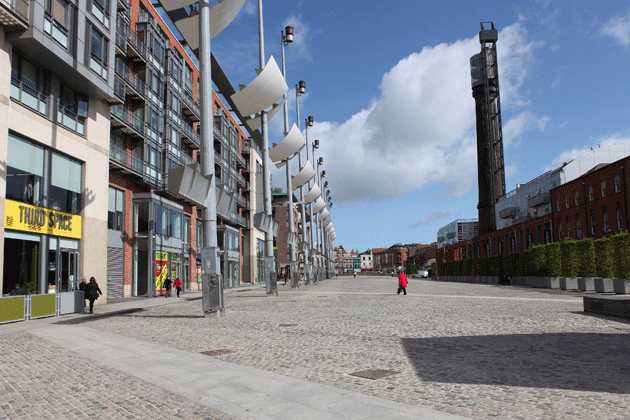 Beyond Noise and Silence – Listening for the City
Part III – Environment
14.00 -17.00pm Thursday May 8 2014
Wood Quay Venue, Dublin City Council Civic Offices, Dublin 8
Last month we reported on the second leg of Beyond Noise and Silence: Listening for the City.  Organised by Dublin based artist Sven Anderson, in conjunction with the Council's Art office, this symposium forms part of the Manuel for Acoustic Planning project.  It is concerned primarily with the relationships between sound art, public space, and urban design and in particular how they can be utilised within contemporary Dublin.
The third and final session of this symposium will take place this Thursday, 8 May in the Wood Quay Venue.  Entitled 'Environment', it will bring together a group of practitioners operating in the fields of architecture, spatial planning, music and sound art.  Over the course of the session they will discuss the ongoing potential of the medium in understanding and designing in the city.
This promises to be a fascinating and engaging discussion.  A site visit to Sven Anderson's sound installation in Smithfield plaza will also take place before the event.  Entry is free but prior registration is required. 
For more information see http://map.minorarchitecture.org/listening-for-the-city/