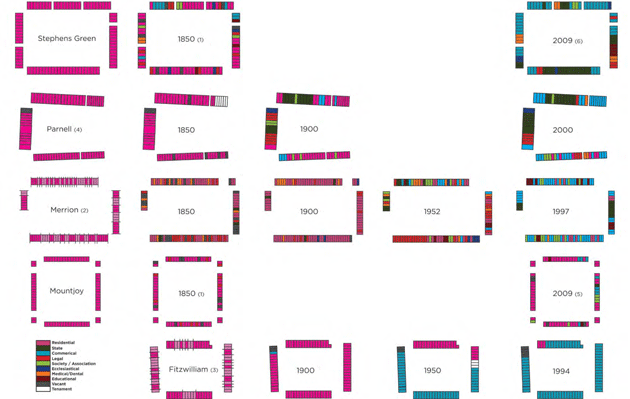 During 2010 and 2011 final year students in UCD School of Architecture carried out a study of Mountjoy Square in association with the Council's Conservation Officer.
There is currently a great focus on the city's North Georgian Core for many reasons: the Council's long term ambition to develop a cultural quarter, the need to regenerate an important historic district and the city's ambition to be established as a UNESCO World Heritage Site. An Architectural Conservation Area (ACA) is currently being established in the area and the district also features prominently in the city's Draft Public Realm Strategy.
The study is a great piece of work and is a fascinating read which looks at the square from many angles – how its uses changed over time, the historical food industries in the area, the workings of its Georgian buildings and the evolution of the park's landscaping.
Orla Philips and Jamie Young, who had worked on the study, spent several weeks over last summer following their graduation editing the material into the form of the final document.
A copy of the report can be downloaded on this page.