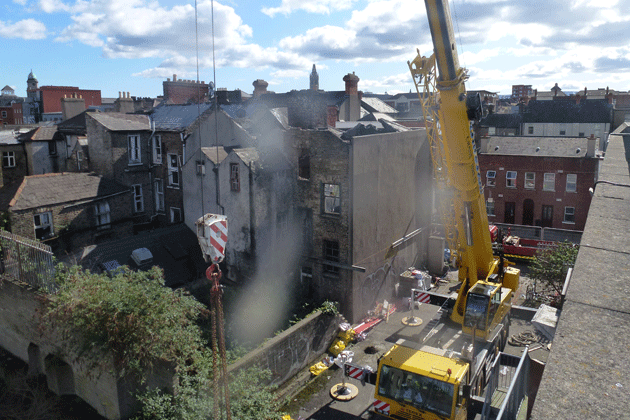 The Dangerous Buildings section has been dealing with the danger posed by two buildings, Nos. 5 and 6 Benburb Street, following a fire which broke out on St. Patrick's Day. The fire started in No.6 and spread to the adjacent pub in No. 5, unfortunately gutting both buildings which are privately owned. While they appear relatively intact from the street, the two buildings have been completely gutted inside with the result that the remaining external walls have no bracing support and are seriously unstable.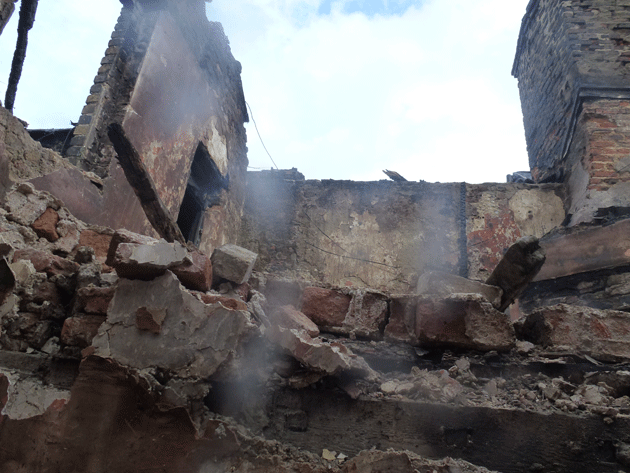 The Council has examined every means of saving the buildings however, because of the level of danger involved, has been forced to issue Dangerous Buildings notices requiring their demolition down to first floor level.
The Luas line which runs in front of the building has been closed since the incident because of the danger posed and contractors for the Council are working on a 24-hour basis to make the structures safe so that the line can be re-opened as quickly as possible.