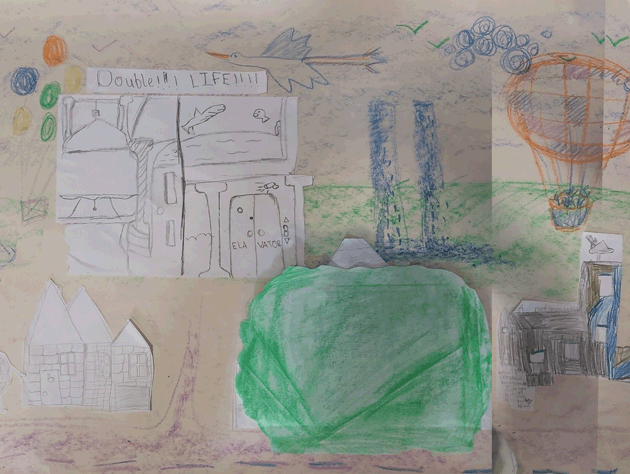 Thanks to everyone who made our Drawing Workshop during Open House Dublin such a fun event. We were joined by a great range of young participants who brought great enthusiasm to the afternoon. Thanks to our colleagues at Pearse Street Library and Archive who invited us and made everything work smoothly and our guest assistants, animators Amalia Naughton and Gary Power, who brought an interesting angle on drawing buildings and spaces for films.
After a chat about why and how architects and animators draw buildings, the children went on a drawing safari finding parts of the historic Pearse Street Library to draw, and finished up by drawing the city you see below (download to see more closely) and hanging up in the library. The city was collaged by the children from the dream houses they designed for characters they had invented, including a hidden house for "Ted", who lives a double life.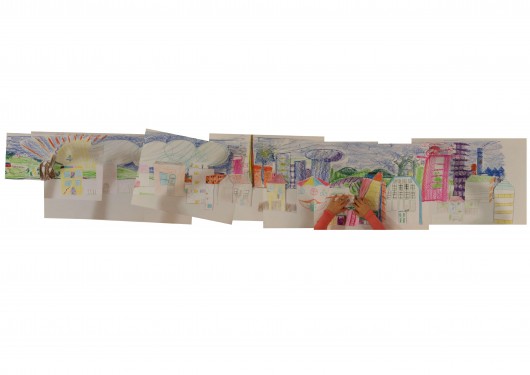 The children's library at Pearse St provided a great flexible setting for the attendees to get around a big table and draw and we're grateful to all the other library users who were not at all put off by the wandering groups of sketchers. We're already thinking up plans for next Open House Dublin.