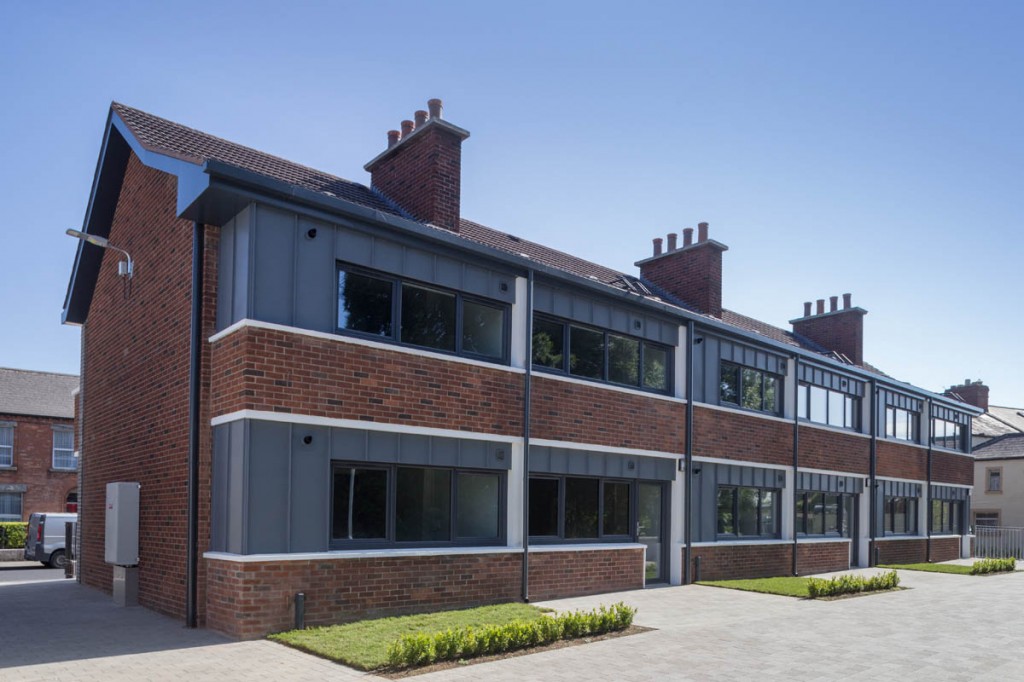 Quality of the built environment and sustainability are two key concerns in the provision of successful housing developments. In 2014 Dublin City Council initiated a programme for the refurbishment and amalgamation of existing small bedsit units (23-26sqm) increasing their size to meet current space standards and improve overall energy efficiency.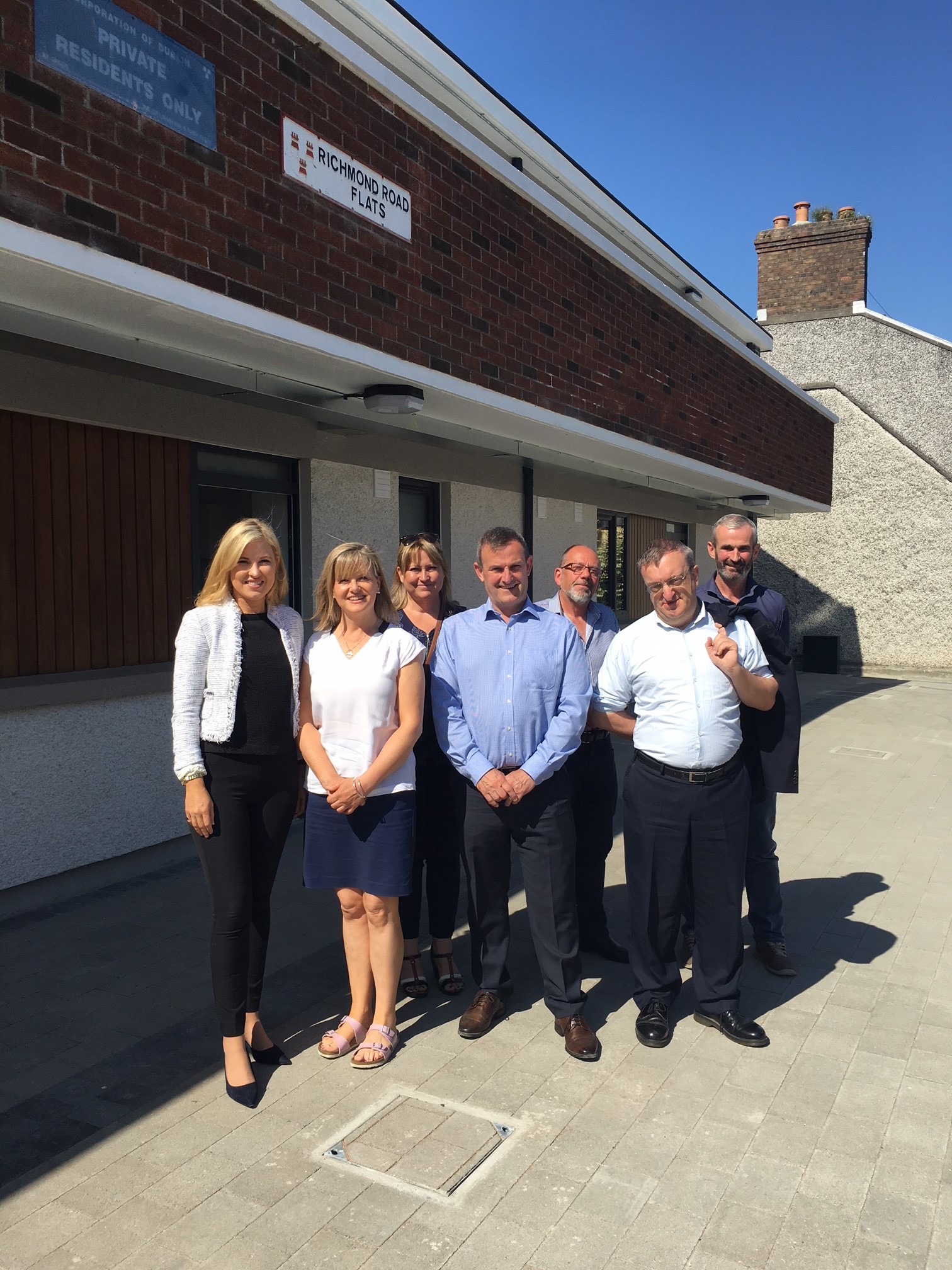 The programme focuses particularly on bedsits that are normally let to elderly residents, addressing a lack of space and comfort. This demographic is particularly susceptible to fuel poverty and the works include upgrades of the building fabric which improves energy efficiency, reduces costs for residents and improves comfort as well as reducing carbon emissions. The scheme enables residents to remain in their neighbourhood but in more appropriate accommodation. Re-using unsuitable bedsit units improves the efficiency and extends the life of the flat blocks they are located in.
Since 2014 Dublin City Council's Housing and Community Services Department have successfully combined and upgraded over 270 bedsits to provide 140 completed one-bed apartments. Achieving an upgrade of the building fabric from F or G to B3 to A2 BER rating, some of these projects have successfully met the NZEB standards. Similar work could be carried out on the remaining 80% of the existing stock.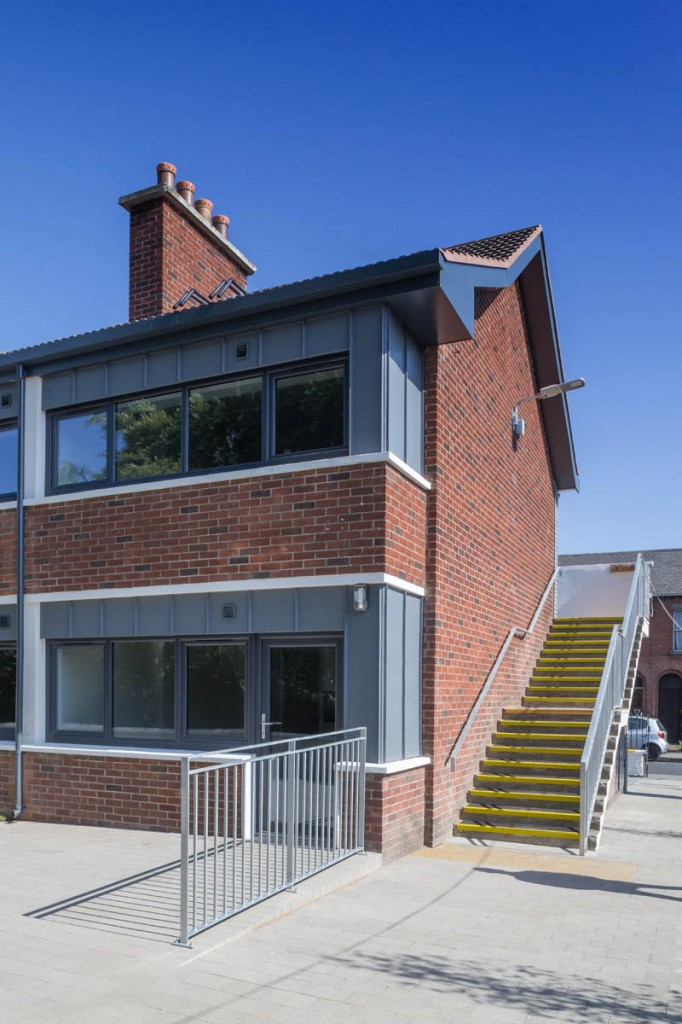 Richmond Road Senior Citizen Complex in Dublin 3 is one of the latest schemes to be completed. The two-storey block was built in the late 1960's and comprised of 12 bedsits each approximately 26sqm. The completed project consists of 6 one-bedroom apartments of 50sqm each. The scheme was designed in-house by Dublin City Architects in collaboration with other DCC Departments and external Consultants. City Architects developed appropriate details at design stage and provided an onsite inspection regime to ensure quality control and best practice was achieved.
Before: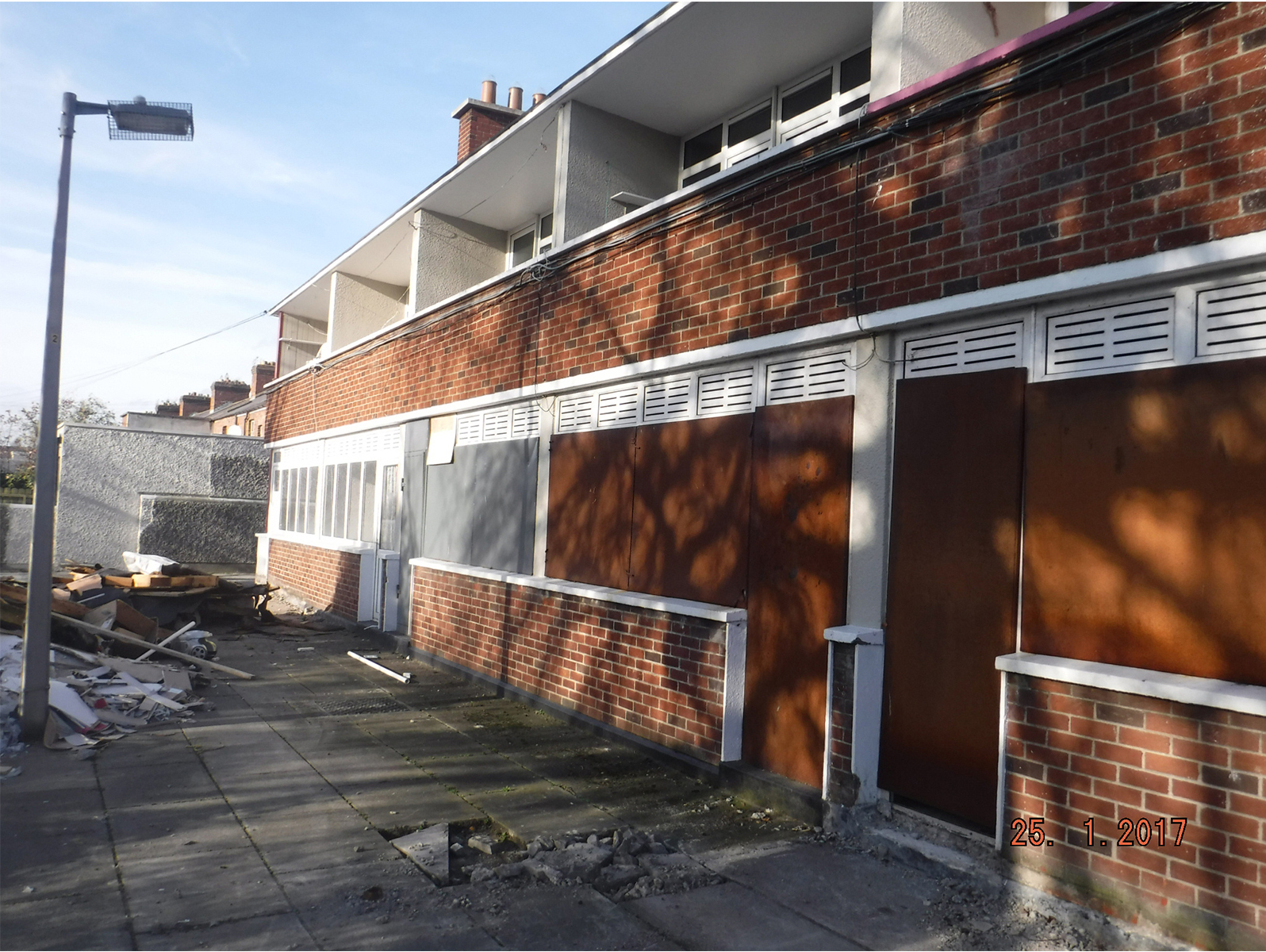 After: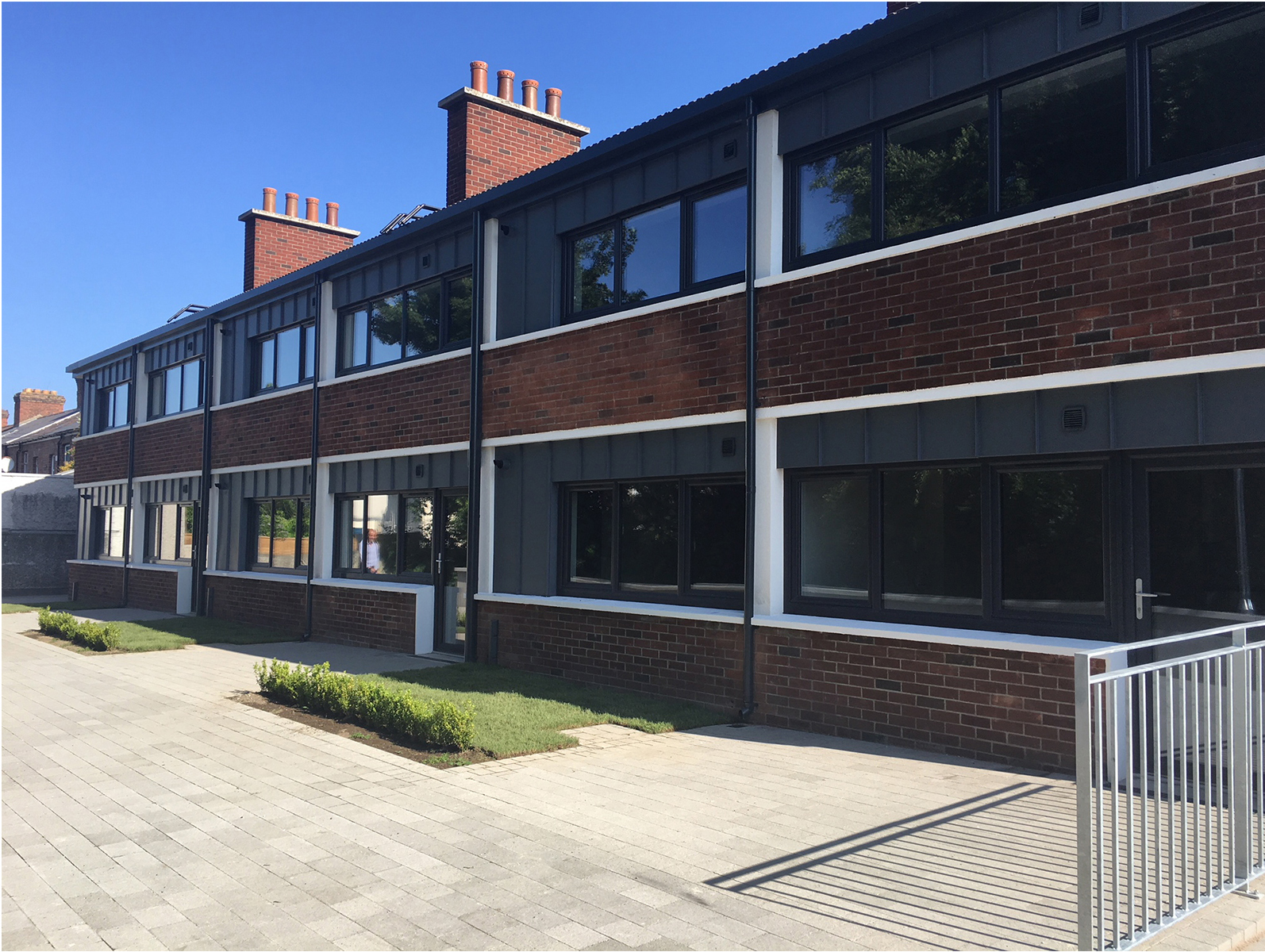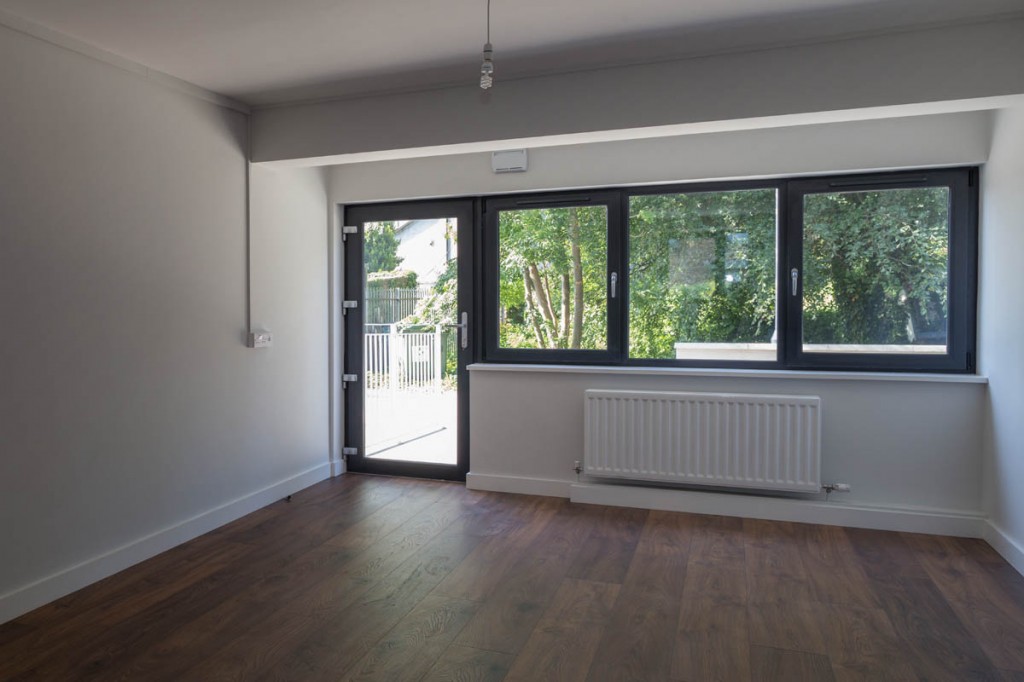 Improved thermal comfort is achieved by externally insulating the wall, insulating the floor and roof, significantly improving the air-tightness of the building and installing a demand control ventilation system in each apartment. Feedback from residents following the projects has been overwhelmingly positive.
A special thanks to the project team for their contribution towards the successful design and completion of the works.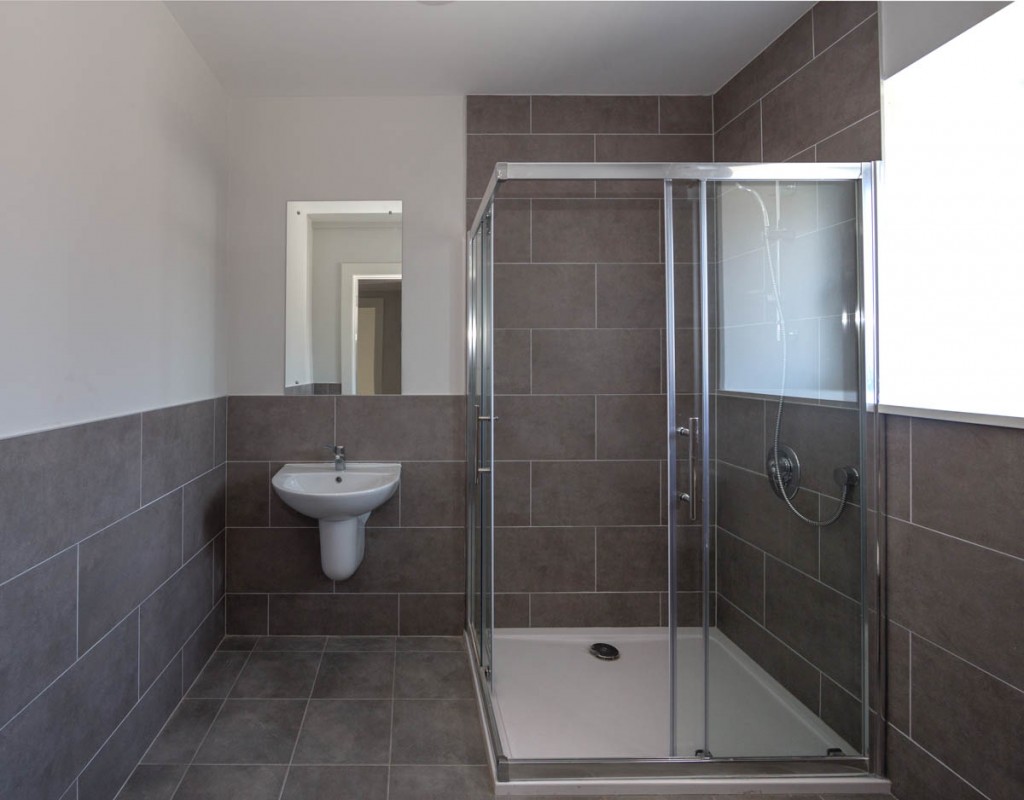 Main Contractor: Pat Kennedy Contractors