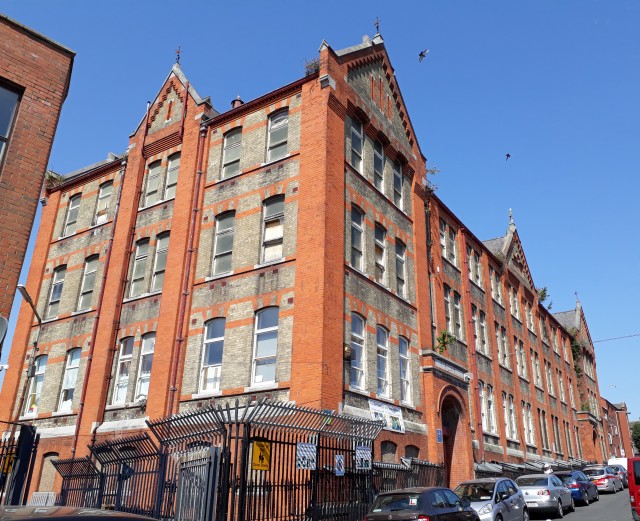 Rutland Street National School (formerly the Pro Cathedral School) was constructed between 1910 and 1912, as a response to the lack of school places and the conditions of existing school buildings in the North East Inner City.  Designed by Aislin and Coleman Architects, it is an early example of modern twentieth century construction, with a steel frame, concrete floors and a brick facade.  The school accommodated 2,000 pupils and it was the setting for the iconic recording Give Up Yer Aul Sins in the 1960s. In the 1970s a concrete frame structure known as the 'School on Stilts' was also constructed on the site. The National School relocated to Sean MacDermott Street in 2008 and the complex today houses a crèche and a number of youth and community groups.
An extensive renovation and redevelopment scheme has now been launched for the original school and its site.  This will include the upgrading of the building, installation of services, accessibility works to allow access for all and the repair of the building's historic fabric. The rear extension will be demolished to extend the gardens to the rear of the school.
A design team comprising McGarry NíÉanaigh Architects, Blackwood Associates Architects, Barrett Mahony Consulting Engineers, IN2 Engineering Design Partnership, Austin Reddy and Co., Tobin Consulting Engineers and Thirty Three Trees Landscape Consultants have been appointed to carry out of a series of comprehensive surveys, investigations of the building's structural fabric and design proposals. The ambition is to re- establish this landmark building as a focal point for the community ensuring its use for future generations of the North East Inner City.