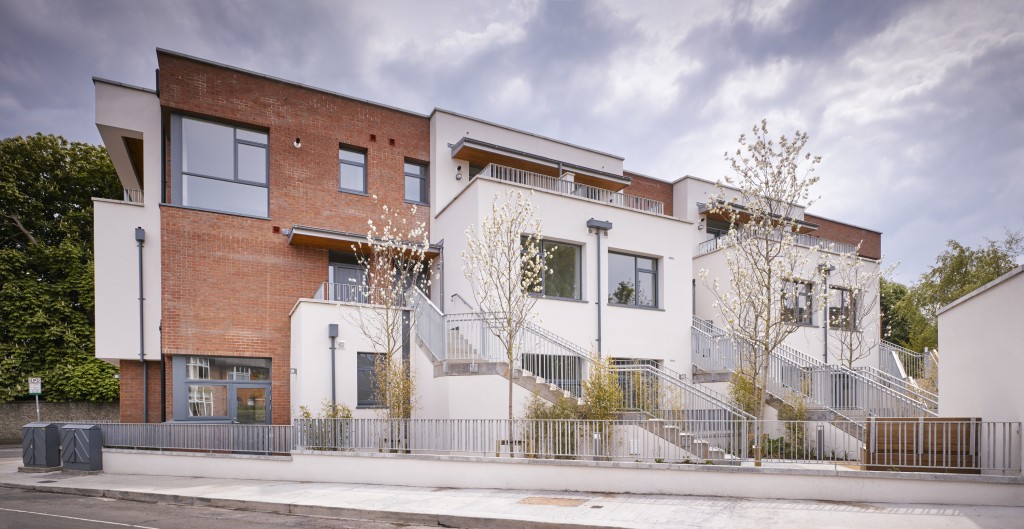 We are delighted that Rathmines Crescent is the first project in Ireland to be awarded with the Home Performance Index label which allows housing providers and private developers to highlight the quality and sustainability of their homes.
The certificate was presented to Dublin City Council by Minister for Housing, Planning and Local Government Simon Coveney TD and Pat Barry CEO of the Irish Green Building Council.
Pat Barry CEO of the Irish Green Building Council stated " We are delighted to award the first certificate to Dublin City Council for social housing, as this demonstrates sustainability is about skills, choices and design and not about additional cost."
Meeting with residents of the scheme, Minister Coveney noted "Energy efficiency should be at the heart of all our building projects.  It is important that we build all our social housing to the same quality in terms of energy efficiency and design as we saw here this morning."
Rathmines Crescent was designed by City Architects  and built to the high standard needed to meet the award requirements by Dunwoody & Dobson contractors.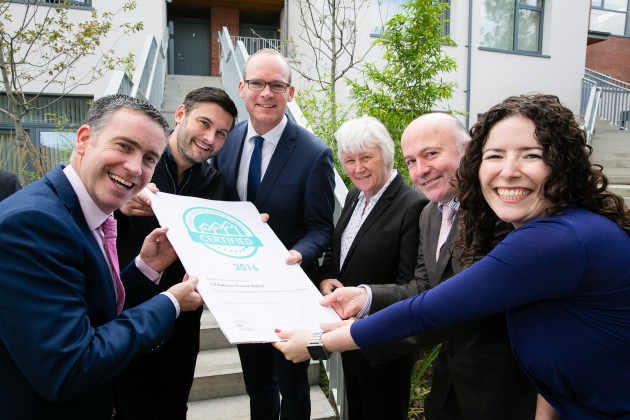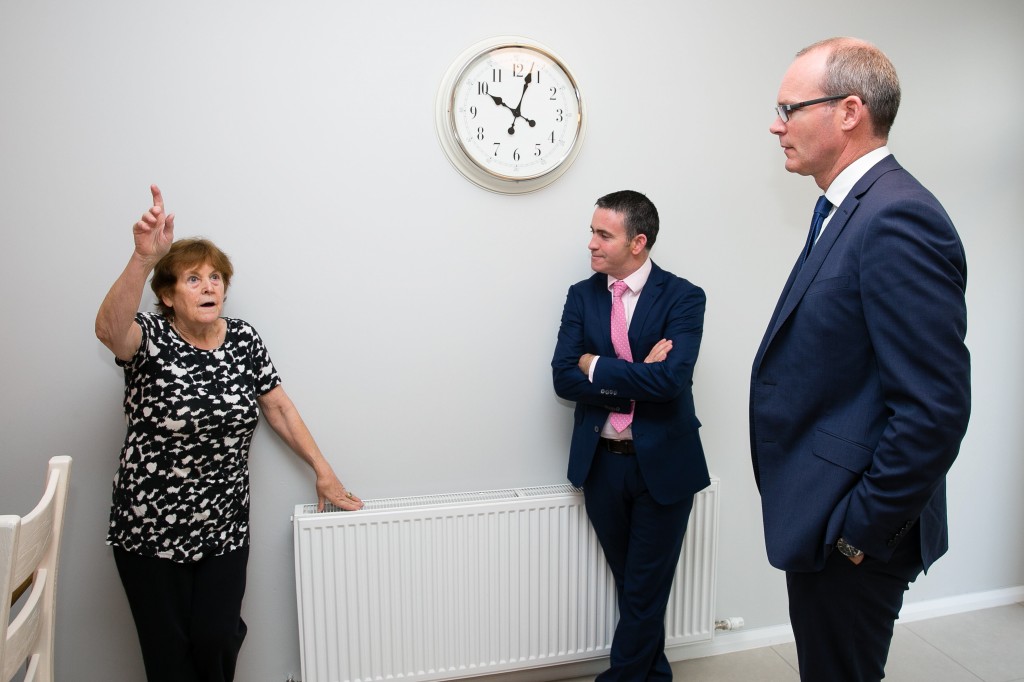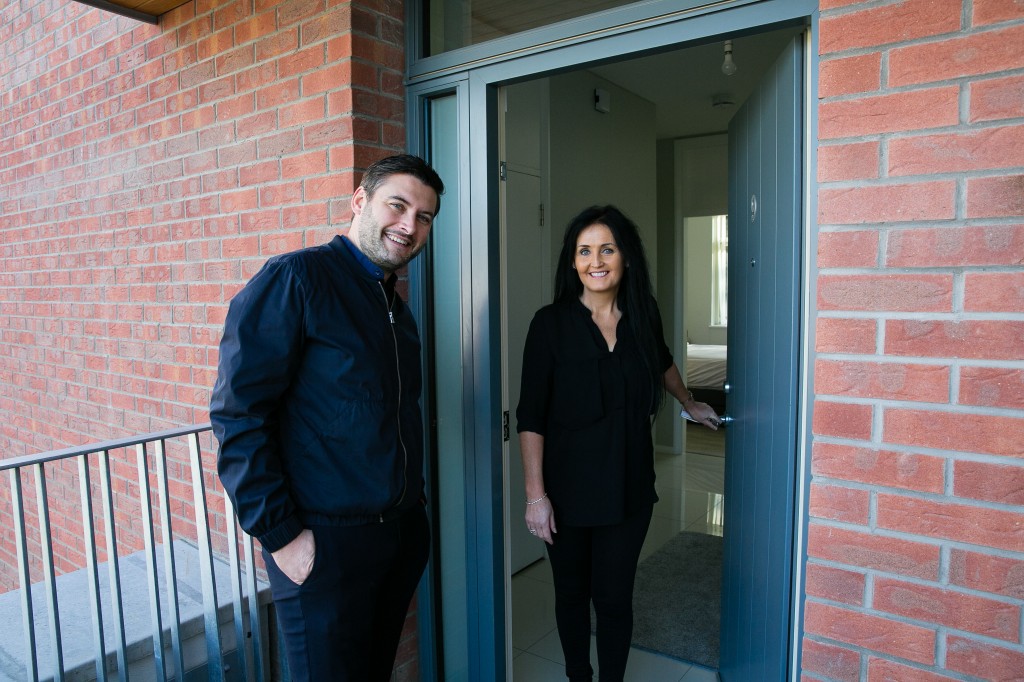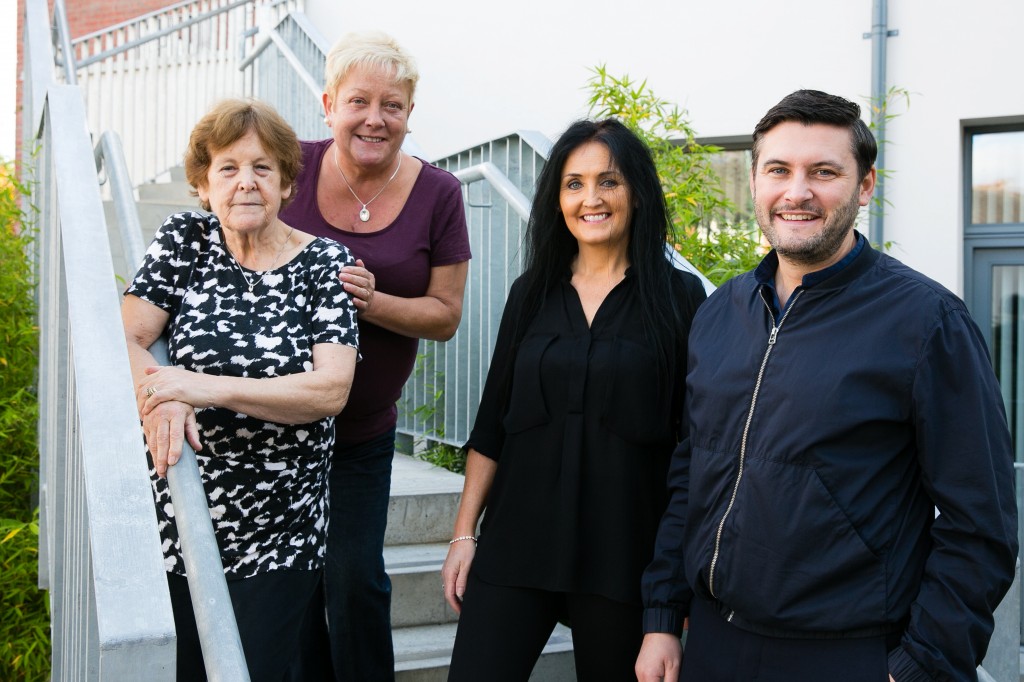 (Left-to-right: Kathleen Cogan, Loreto Augusta and Michelle Cogan who are residents of Rathmines Crescent.)
Photos of the Rathmines Crescent scheme: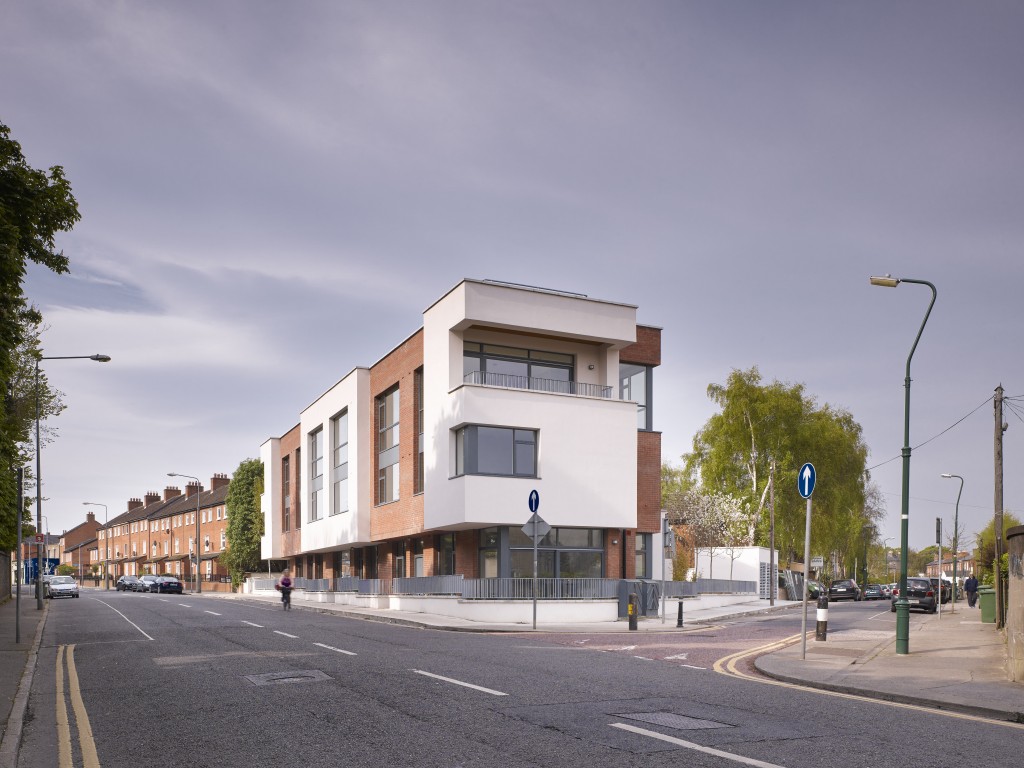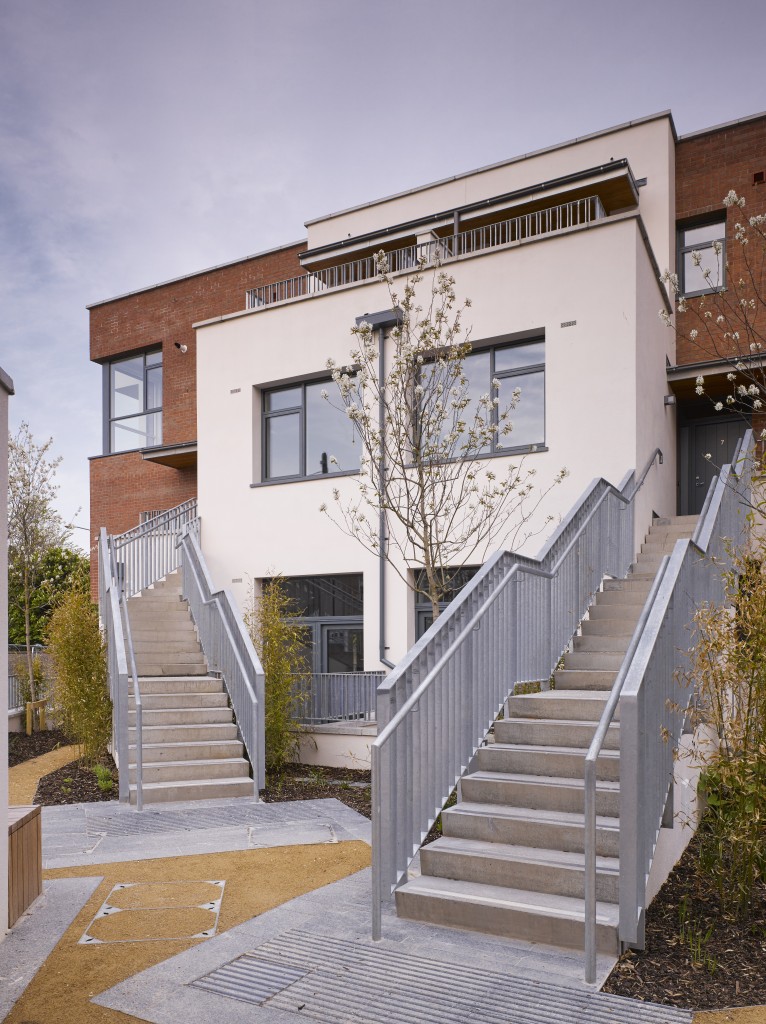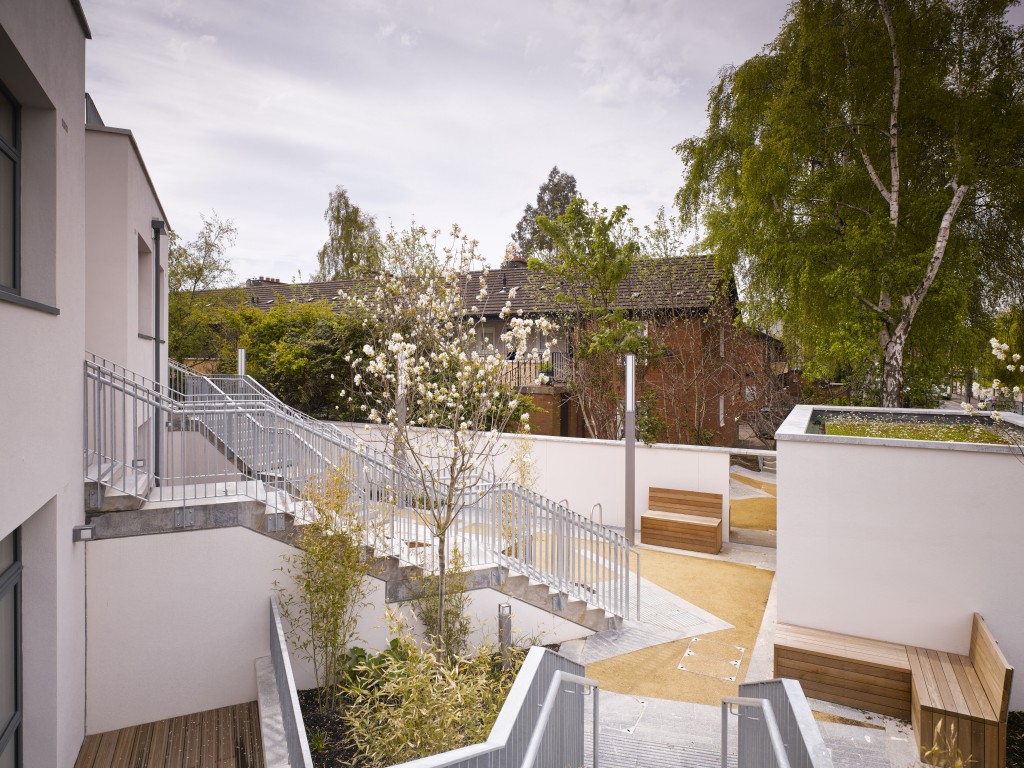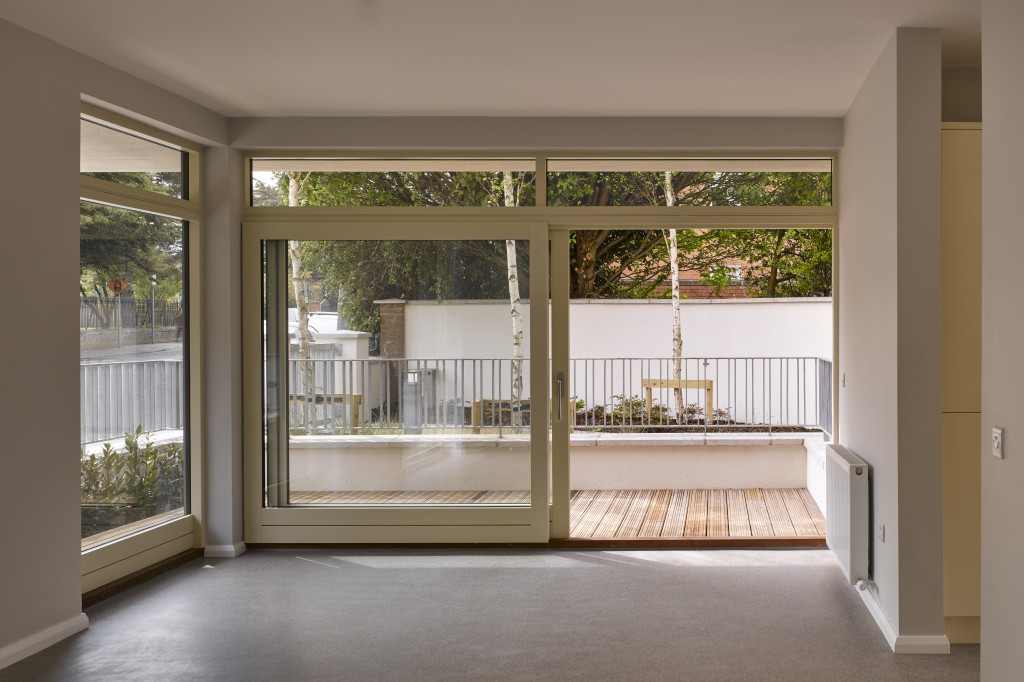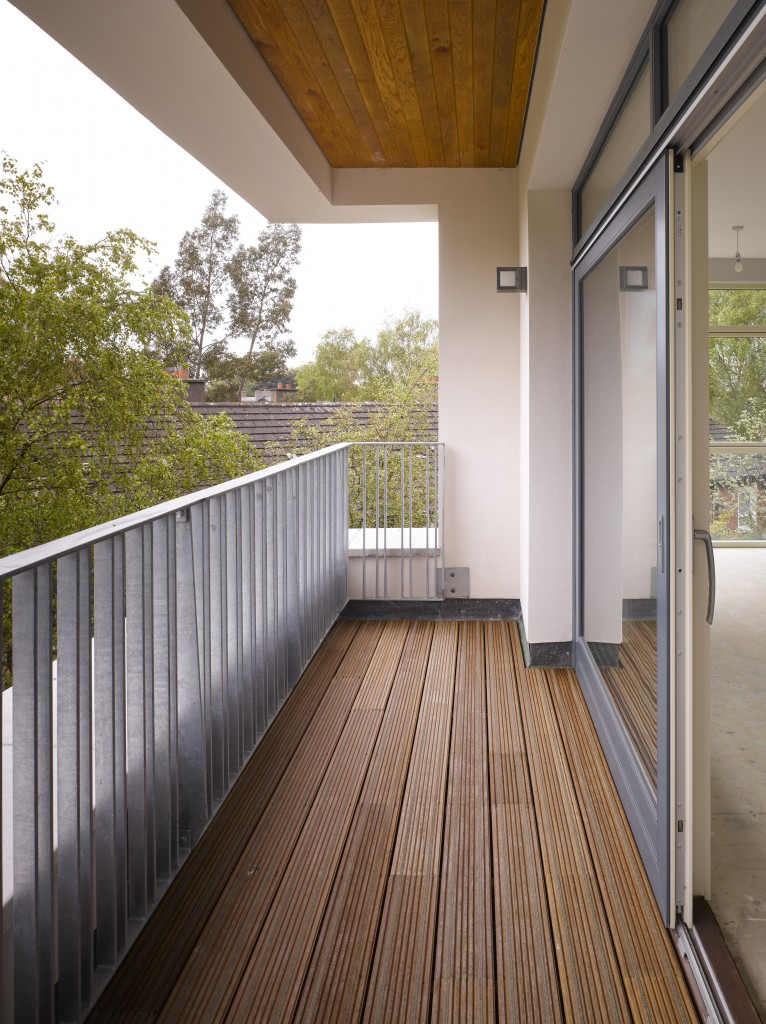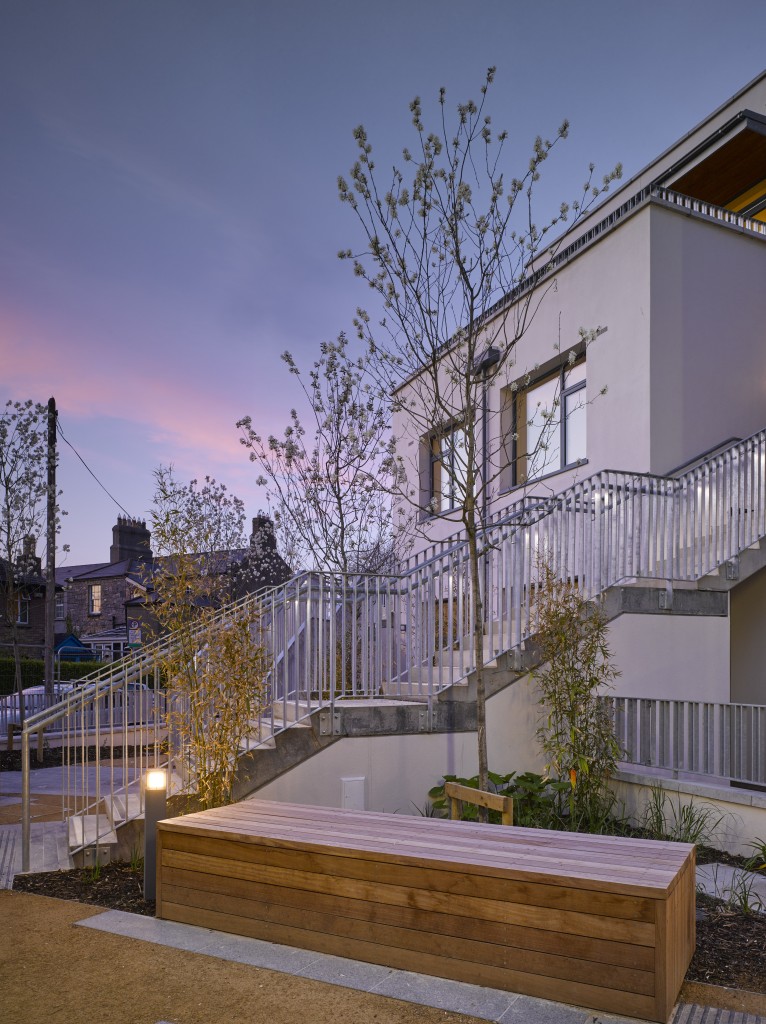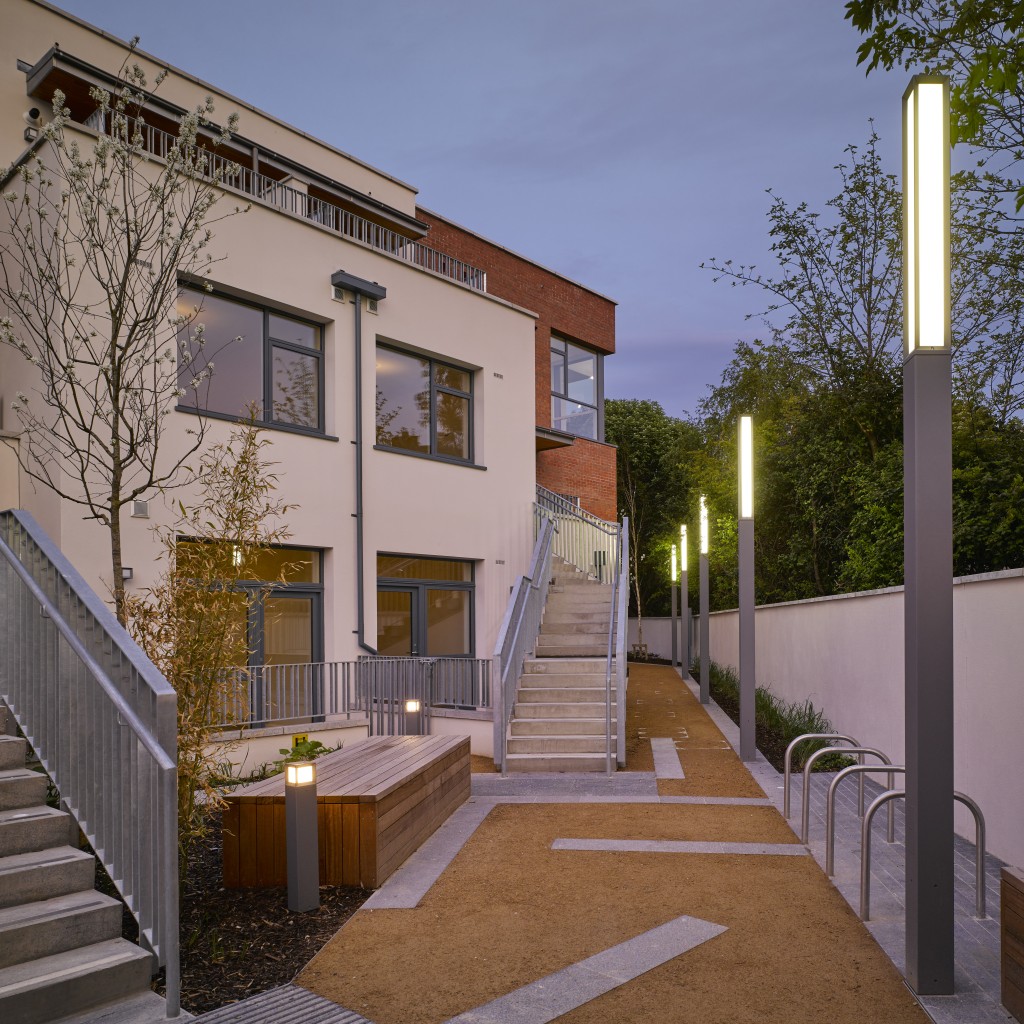 CREDITS
Developer: Dublin City Council, Housing Department
Architect: Dublin City Council, City Architects Division
Quantity Surveying: Dublin City Council, Quantity Surveyors Division
Structure: Fearon O'Neill Rooney Engineers
Services: Hayes Higgins Partnership
Landscaping: Stephen Diamond Associates
Health & Safety: Crean Salley Associates
Arborist: Joe McConville & Associates
Main Contractor: Dunwoody & Dobson
Mechanical: Niall Gaffney Plumbing & Heating Ltd.
Electrical: H. Shiels
Landscaping: SAP Group
Above Photographs of the Project: Ros Kavanagh
Above Photographs of the Minister's Launch:  Shane O'Neill Photography