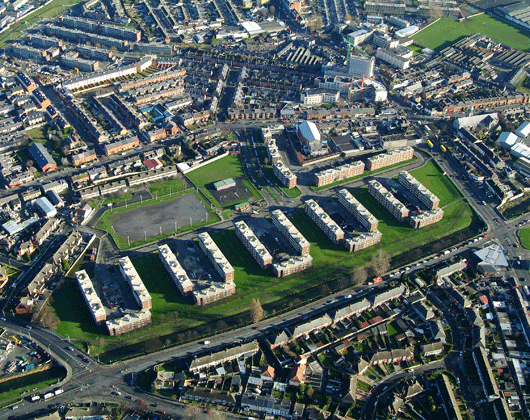 Dublin City Council is to receive €292m funding under an announcement made yesterday. It is to be accompanied by social housing delivery targets and is expected to reduce Dublin City Council's social housing waiting list by 21% by the end of 2017.
As announced on the Department of Environment, Community and Local Government's website,
Over €1.5 billion will be invested in a combination of building, buying and leasing schemes by local authorities designed to accommodate 25% of those currently on the housing waiting lists in social housing.

The move comes as part of the Government's €3.8 billion social housing strategy announced last November out to 2020. Each local authority was asked to bring forward housing unit targets and specific building projects out to 2017. As part of the strategy, targets had to be agreed with each local authority in 2015.

In the case of the Dublin local authorities, these will be given housing targets over and above what they proposed to the Department of Environment to ensure strong delivery where the need is greatest. The combined funding total for the Dublin local authorities comes to over €500 million to 2017.
The various schemes will target the refurbishment of vacant social housing units and local authorities will have the option of both building and acquiring housing. The average cost of building a social housing unit is €185,000 – meaning in some parts of the country it will remain cheaper and quicker to acquire as opposed to build. Local authorities will have some discretion to adapt to local circumstances, but all will be expected to kick-start a building programme.
For more information, you can read their press release in full here, and a breakdown of targets and funding per local authority here.