As we approach the halfway point in 2022, we thought we would give a brief update on a selection of the projects we have been working on this year. We will cover some of these projects in more detail once they reach completion but in the meantime here are some highlights showing the range of work currently under way.
New Homes at North King Street/Beresford Place
Sean Foster Place multi-unit housing is a Near Zero Energy Building (NZEB) pilot project. The project, located on North King Street at the junction of Anne Street North and Beresford Street, will provide 30 new homes over six floors.
Within the scheme there are seven 1-bed, eighteen 2-bed and two 3-bed apartments in addition to three 2-bed duplexes. All apartments face either south or west and overlook a landscaped south-facing courtyard. The project is due to be completed at the end of July 2022.
New Homes at O'Devaney Gardens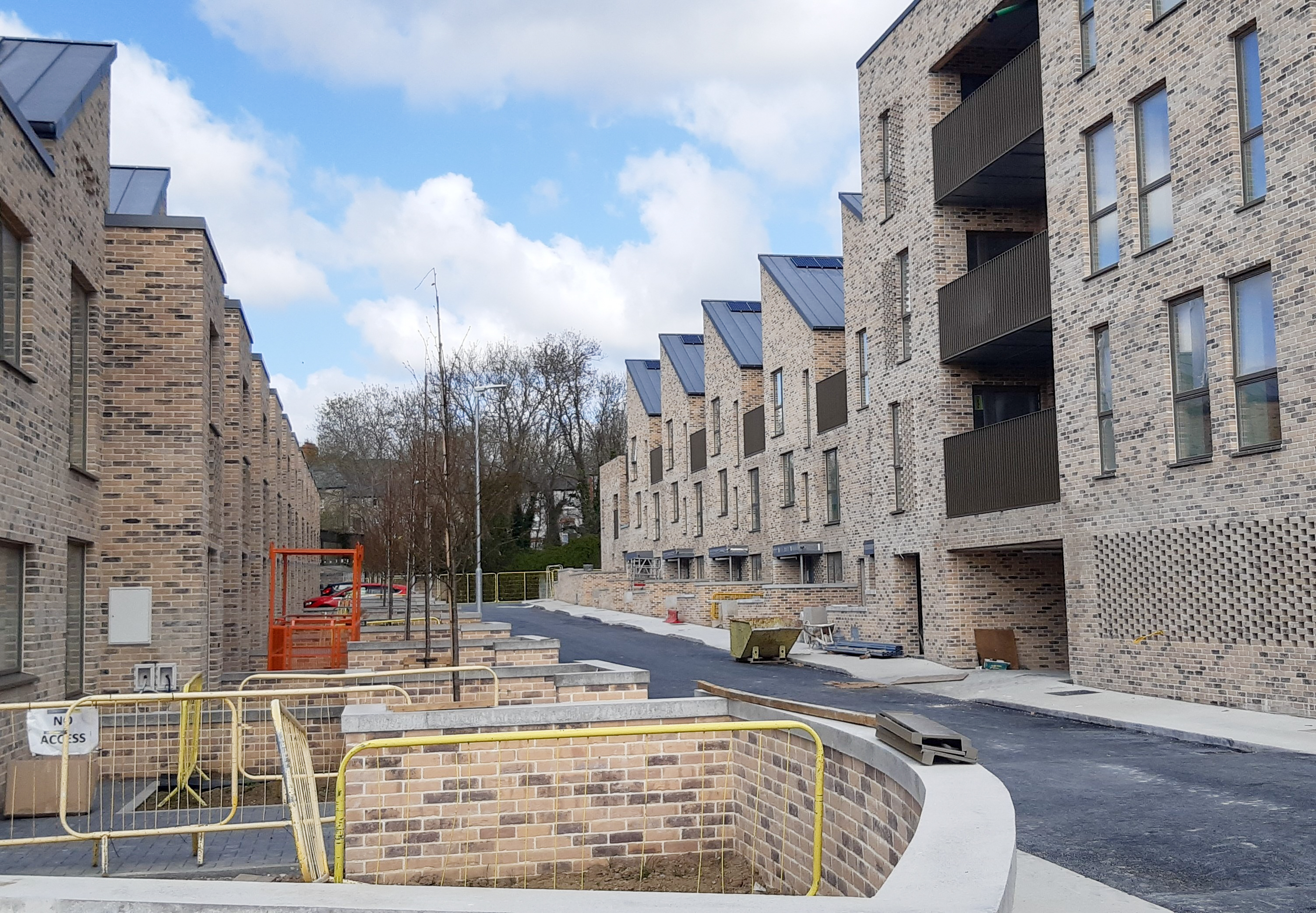 O'Devaney Gardens is a Dublin City Council Housing Complex bounded by the North Circular Road and Infirmary Road in Dublin 7.
Phase 1 of the regeneration of these former Estate Lands, comprising 56 new homes is nearing completion. We anticipate that these homes will be completed in the autumn of this year.
Constitution Hill – Estate Regeneration
Constitution Hill comprises of a large scale retrofit of the existing housing blocks on site together with the provision of two new build housing blocks, to provide additional dwellings and improve the quality of the existing homes. The scheme is currently at sketch design stage and a Part 8 Planning Application is due to be lodged in October 2022.
Mixed-Use Development at Dominick Street Lower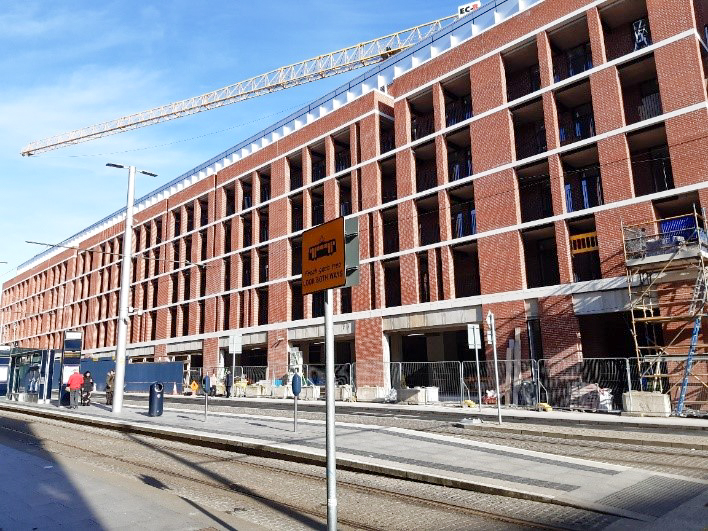 Works are ongoing in Dominick Street Lower where construction of 72 new homes, a community centre and ground floor commercial space with adjoining public realm works on Dominick Street and Dominick Place is nearing completion.
The Near Zero Energy Building (NZEB) development will provide high quality apartment living in the City Centre, with shared courtyard garden for residents as well as welcome improvements to the streetscape in Dominick Street.
Clarendon Row – Public realm improvements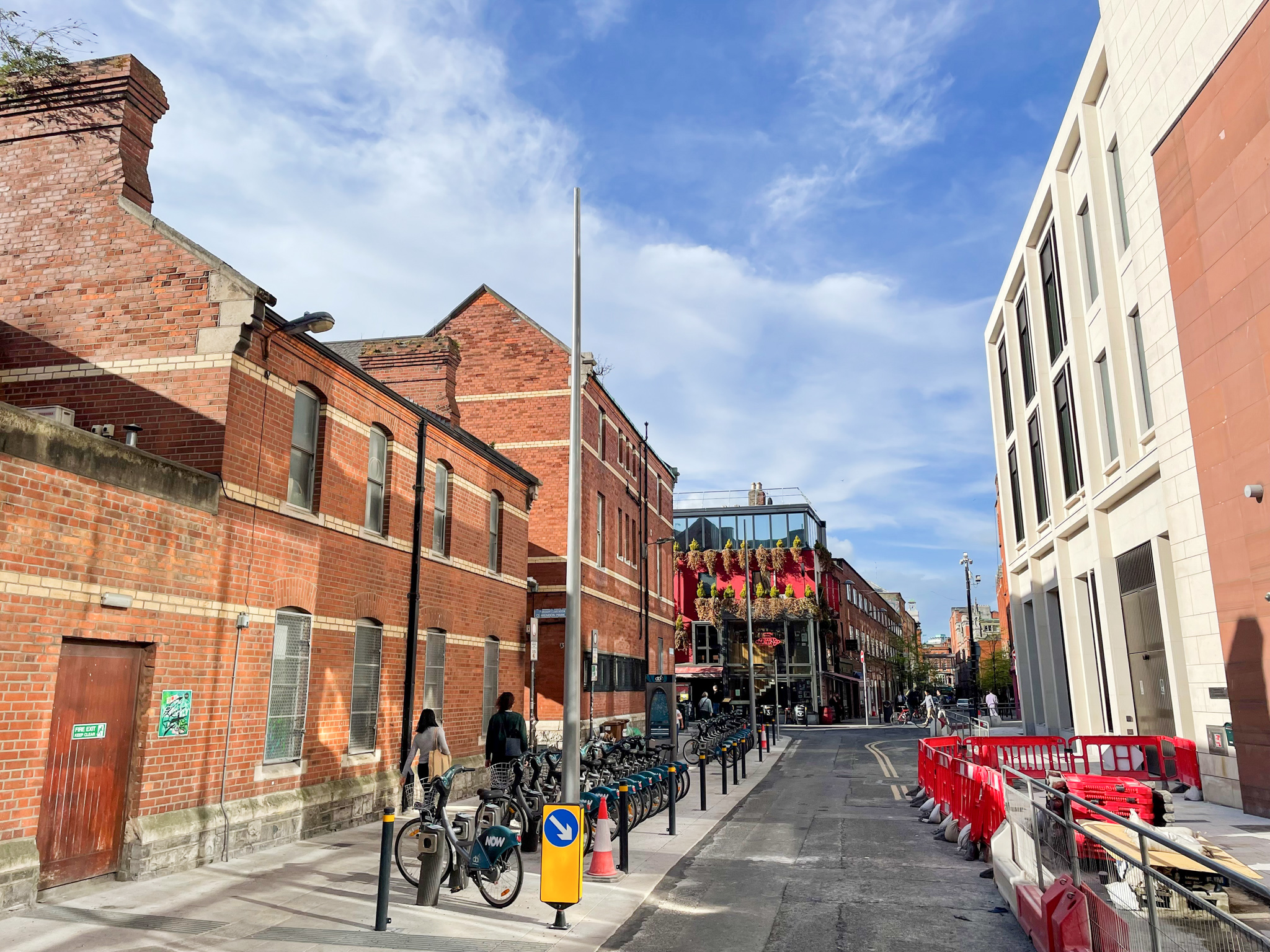 Public realm improvement works to Clarendon Row will soon be completed as part of the Grafton Street Quarter Public Realm Plan. These works will feature widened granite footpaths, new street lighting, trees and a NOW Dublinbikes stand, together with a drinking water fountain. The project is an extension to the Clarendon Street public realm improvement works which were completed in 2021.
No. 33 Synge St (Birthplace of George Bernard Shaw)
In addition to the extensive current housing programme City Architects, on behalf of Culture Recreation and Economic Services Arts Office, are also involved in the conservation of existing buildings which form part of Dublin's rich heritage. Current projects include the Mansion House, City Hall and the Fruit and Vegetable markets. One example of conservation work is the recently completed essential roof repair and rear elevation works at No.33 Synge St, part funded by the Building Heritage Investment Scheme (BHIS) grant scheme. This mid-terrace Victorian dwelling is recorded as the birthplace and early residence of renowned playwright George Bernard Shaw and was a collaborative project with the DCC Conservation Office.
The works included restoring chimneys, installing new breathable underlays with improved ventilation details, reclaiming existing natural slate and complementing it with new Welsh slate to internal valleys, restoring lead valleys, parapet cappings and vertical slate gables – with bespoke lead work detailing throughout.