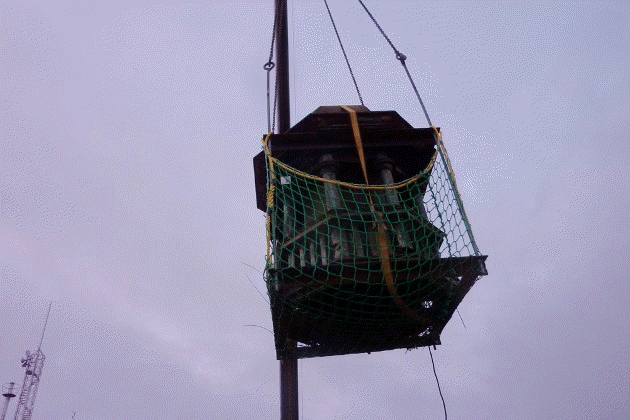 Kevin Street Library bade farewell to its cupola earlier this month, temporarily. The cupola, which has suffered from corrosion, was expertly removed by contractors Collen Construction, and is currently being restored by Bushy Park Ironworks, as an early part of a refurbishment of the library.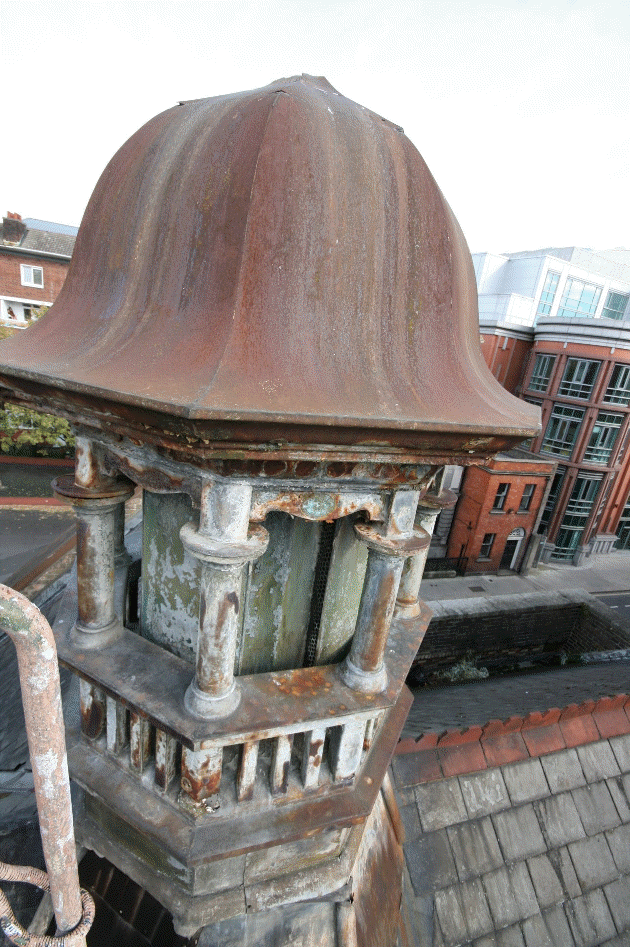 Opened in 1904, the library was designed by the then City Architect C. J. McCarthy. It's a hidden gem in the city which has unfortunately had its most impressive spaces closed to the public in recent years for health and safety reasons. City Architects drew up a conservation plan in 2011 with a proposal for bringing all of the spaces back into use. The library was subsequently awarded a grant of €2m by the Department of Environment, Community and Local Government to fund a refurbishment.
The works are planned to take place during 2012 and the cupola will be reinstated following its restoration and on completion of the building work. 
As an aside, the plan is not to have any repeats of the incident below when a crane working on the construction of the adjacent DIT technical college in the 1960s toppled over and went through the roof of the building.