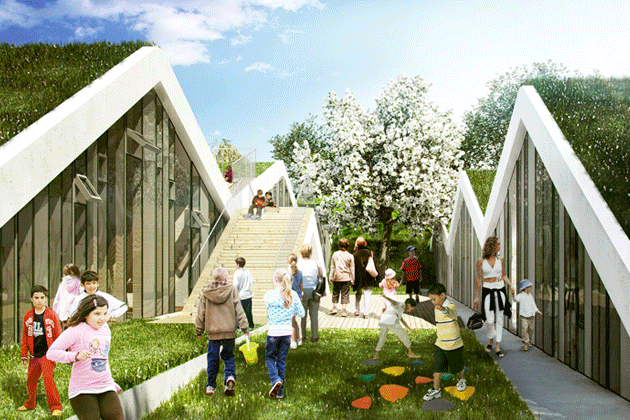 Quality of design and architecture in the public procurement system is a major issue for the public sector in getting the quality of facilities needed to deliver the best public services. Architectural competitions are one way of ensuring that the buildings the state provides are the best fit for the communities they serve. Better designed buildings create a better experience for their users, deliver better value in the use of resources and ultimately cost less through being more efficient to run and avoiding the costly retrofit work which badly planned buildings often require after they are built.
Now the RIAI (the professional body for Irish architects) are working with the  Department of Education and Skills to run a major new architectural design competition for the design of a new post primary school.  The competition is innovative for the way it is promoting design quality in relation to the price for the design service and it should hopefully act as a pilot for reform of the state's building procurement system.
The site is located in the neighbourhood of Kingswood, Tallaght in West Dublin. The deadline for Stage 1 submissions is 12 noon, Tuesday 20 March 2012 and you can obtain a registration form here.
 Image: BIG architects, design for Vilhelmsro Primary School.