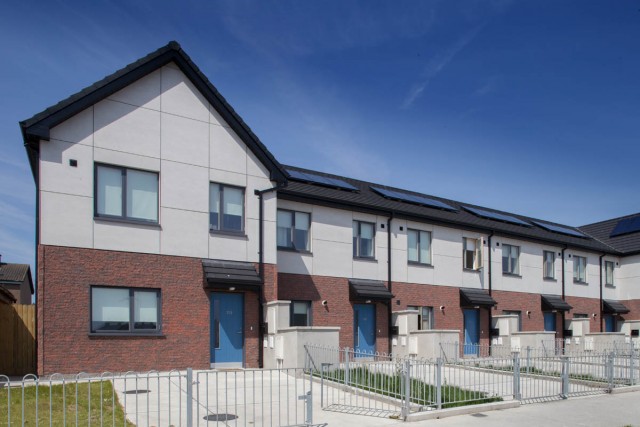 New Build Housing completed 2018, Belcamp  Image: Paul Tierney  
Here is an update on the public housing projects under City Architects direction on behalf of Dublin City Council Housing department. Projects are varied and include new build, refurbishment and extensions of existing DCC homes.
Approximately 150 homes will be completed by the end of 2018 and 270+ homes by the end of 2019. In addition a further 950+ homes are planned to commence over the next two years.
These include the following;
2018 completions
• Vacant bedsit amalgamations at St. Bricin's Park, D7; Basin St, D8; Glasanoan Court, D11 and Richmond Road, D3.
• New system build homes at Cherry Orchard, D10 (phase 1); Woodbank Ave and Rathvilly Park D11.
• Phase 1: New build and refurbishment of existing homes at Dolphin House, a key City Architect regeneration project
• Individual house extensions and adaptation works
2019 completions
• Refurbishment of existing apartments at Priory Hall, D13 and Ballybough Road, D3
• New system build homes at Cherry Orchard (phase 2); Fishamble St, D2 and Bunratty Road, D17
• Individual house extensions and adaptation works
2018 Commencements
• Phase 1 new build at O'Devaney Gardens, D7, another key regeneration project due for completion 2020;
• New homes at Cornamona Court, D10; Margaret Kennedy Sq, D8; Dominick St, D1 and North King St, D7
2019 Commencements
• New Build at Croke Villas, D3; Infirmary Road, D7 and Phase 2 of Dolphin House D8
• System build homes at Bonham St, D8; Cork St D8; Chapelizod D20; Woodville, D5 and Grand Canal Basin, D2
• Traveller Housing: Provision of new and upgrading of existing accommodation at various sites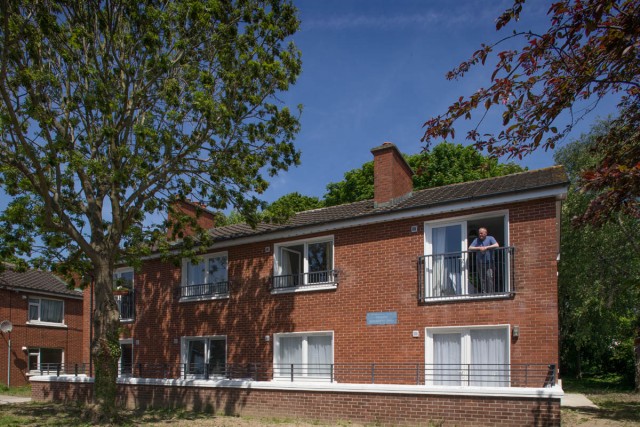 Refurbishment Project at Glasaonon, D 11, Completed 2018    Image: Paul Tierney