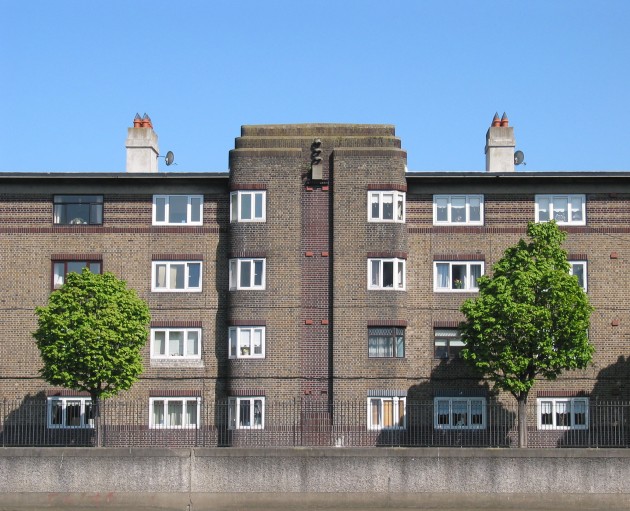 There has been discussion and reportage in the media recently on Dublin City Council's flat complex regeneration plans, with particular focus on complexes built between 1930 and 1950.
To clarify, Dublin City Council has not planned the demolition of any of the blocks designed by Herbert Simms (aside from those already being redeveloped as part of the Teresa's Gardens regeneration programme) nor planned de-listing of these blocks and there is no current suggestion of changing this position.
The following summarises DCC's position regarding development of a strategy to regenerate flat complexes.
A report was presented to the Housing SPC (Strategic Policy Committee) on Thursday 8th March. This discussion paper set out issues for consideration, noting that each complex would be assessed on a case by case basis.
A technical report by City Architects attached to this discussion paper referenced ongoing feasibility studies for nine complexes identified by the Housing Department as most in need of improvement.  In some cases, assessments point to demolition and reconstruction to improve the quality and increase the number of homes and achieve a more appropriate site layout. In other cases, the preferred option is retrofit the existing blocks and provide additional homes in new infill buildings.  The technical report recommends that four storey perimeter blocks (such as Pearse House and Markievicz House) which form successful streetscapes and enclose good internal courtyards, should not be demolished. Instead, studies will be needed to determine how these can best be brought to a desirable standard and retained in use for a further sixty years.
The report can be accessed here and the SPC meeting webcast viewed here.
A key issue raised by SPC members at that meeting was funding, as DCC has over 6,000 flats that are over 40 years old. In response, DCC Housing Department presented a further report to the SPC Meeting of the 10th May, which focused on financing options. A capital works plan for the next 15 years is envisaged to implement the regeneration of 6,000 apartments across more than 100 complexes.  The preferred option is to continue to seek direct state funding.
The report sets out that the aims of regeneration are to deliver quality, safe, warm, sustainable and energy-efficient homes while improving the neighbourhoods they are situated in. A case by case assessment of each site in conjunction with elected members and residents will be required.  All options, including retrofit, additional new-build within a site or demolition and redevelopment should be considered.
This presentation can be accessed here and the May 10th meeting viewed here
Dublin City Council's regeneration of flat complexes is an on-going project.  The complexes vary in size, nature and condition, and care needs to taken that the response is appropriate to context, from the suitability of the layouts to community expectations. While Ballymun Regeneration and Fatima Mansions / Herberton are high profile examples, the following provide insight into the range of approaches undertaken to-date:
A number of senior citizen complexes with bedsit units have been retrofitted across the city to a very high standard (converting two bedsits into a one- bedroom apartment). This sustainable upgrade of housing stock builds upon the already well located, generous green spaces, and suitably orientated apartment blocks. Read more about one such project at Tom Clarke House here
Crampton Buildings, Temple Bar is a protected structure constructed in 1890. This has been re-furbished amalgamating smaller units to bring the apartments up-to current space standards, installing a new lift and replacing stairs improving access to all dwellings, and improving tenant comfort by installing heating and upgrading insulation levels.
Phase 1 of Dolphin House regeneration is nearing completion. In consultation with residents the scheme comprises the retrofit of three original flat blocks to provide 63 refurbished flats and the construction of 37 new homes. Both refurbished and new apartments will have a high level of thermal comfort, a generous balcony, new stairs and lifts will provide universal access to all units.
St. Theresa's Gardens Regeneration, This complex is part of a comprehensive regeneration proposal for the area incorporating three adjacent sites. To facilitate the regeneration, 60 units in two flat blocks were refurbished for interim use into 56 no. apartments, 54 new homes are proposed as well as new multi-purpose sports ground and park.
Ballybough House, Poplar Row, Dublin 3 dates from 1930's. Designed by Herbert Simms, it is included in the Record of Protected Structures (RPS) as an exceptional example of early twentieth century 'Modernist' social housing. A recent feasibility study has examined in detail the amalgamation of existing apartments to improve size, energy efficiency and accessibility. The proposal is sympathetic to and respectful of the buildings with a long term view to protect and enhance the liveability and sustainability of historic homes.
The feasibility studies currently under way of the nine flat-complexes mentioned above are assessing each complex with respect to condition of the buildings, housing density, quality of the site layout and whether the buildings are protected structures or of heritage value. The studies are not complete, but preliminary recommendations are for the demolition and construction of new buildings in six cases and retrofit with additional construction on site in three cases.
None of the buildings proposed for demolition are protected structures. Where demolition is proposed, the new project can generally provide on average 25% more dwellings than before. Where retrofit is proposed, the aim is to achieve better layouts, better space standards, better thermal comfort, better disabled access.
Whichever approach to renewal is taken by Dublin City Council to a housing scheme, each project will have to go through public consultation and statutory planning application processes. It is also worth noting here that any proposal for de-listing of a protected structure is a reserved function of the elected members of Dublin City Council.
More information on DCC housing projects can be read here.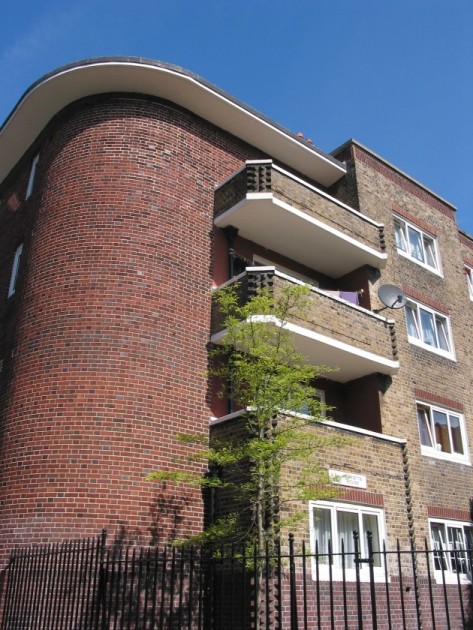 Photos: Ros Kavanagh (Crampton Court); Dublin City Council.