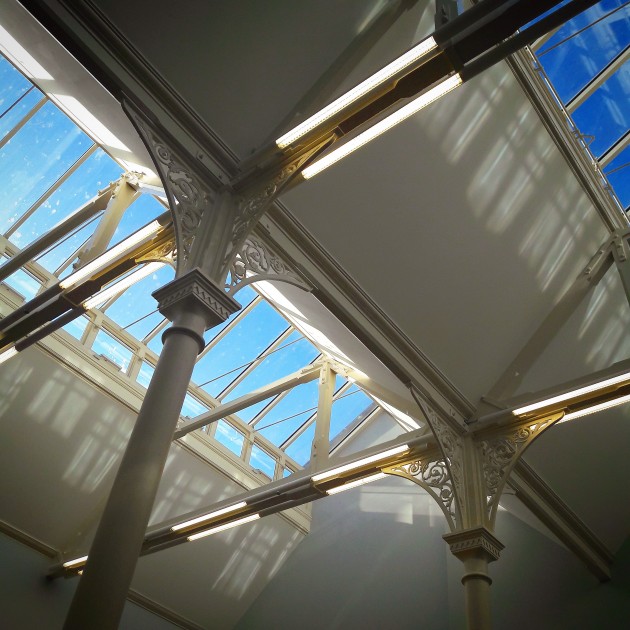 Kevin Street Library is set in the south city centre and first opened to the public in 1904. As a flagship branch of Dublin City's library network it stood as a cornerstone for the neighbourhoods it served, connecting people to each other and to their community. The Library was
built on a site adjacent to the now demolished Institute of Science & Technology (College of Technology) and the first librarian J.P Whelan stocked books to the suit the students needs. While the building appears unassuming from the street it boasts beautiful reading rooms that have been hidden from public view for many years. Public access was completely closed in June 2013 when the Library shut for urgent repair work.
During the closure City Architects have designed and managed a refurbishment carried out in a number of phases working to a brief to restore Kevin Street Library as an accessible, relevant and socially inclusive public library. The works included a new lift shaft and access ramp, accessible WCs, as well as works to upgrade the building for fire safety and environmental performance. The works and furniture fit-out are now complete and Kevin Street Library will be soon opening its doors once more to the public.
There's an opportunity to get a first look at the refurbished Kevin Street Library with a tour by the Architectural Association of Ireland on Saturday 28th April at 11:00am.
Photo credit: Lenzie O'Sullivan