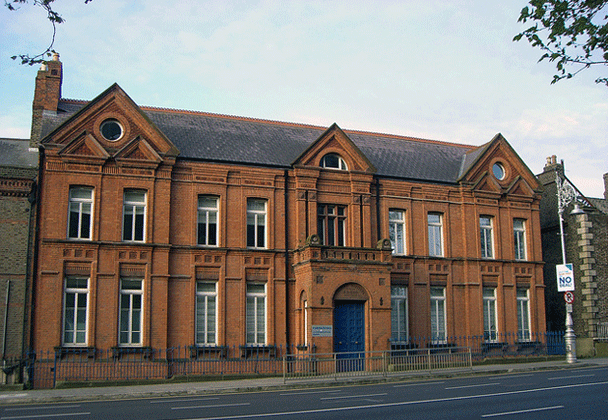 For the past year, the homeless services provided by Dublin City Council have been based at Parkgate Hall, Conyngham Road.  Here, a number of previously dispersed services are available to those in need as part of an integrated hub.  In advance of their relocation to Parkgate Hall, City Architects carried out a number of alterations to the building to meet the services' requirements.
Parkgate Hall was originally designed by James H Bridgeford and Sir Thomas Drew as the Soldier's Institute.  It bears the date 1880 with its façade displaying some rich brickwork detailing, characteristic of its era.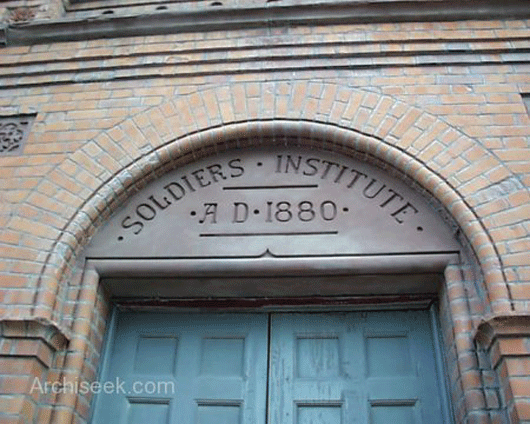 Entrance detail, Parkgate Hall, image taken from archiseek.com
With the integration of the different services, Parkgate Hall has become home to the city council's Assessment and Placement Service, Homeless Action Team and Housing Allocations service to support persons and families presenting as homeless.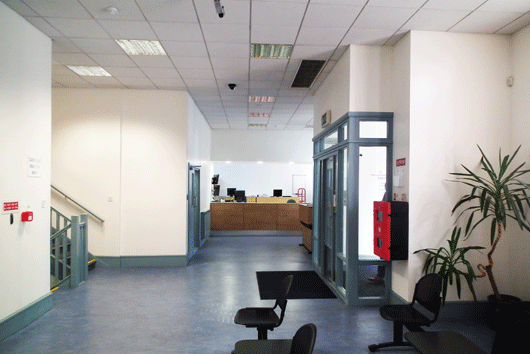 General view of waiting area & public counter, Parkgate Hall
Also located in Parkgate Hall are the support services; HSE Mental Health ACCES, HSE Healthlink, Housing First Project and Focus Ireland's Family Homeless Action Team.  As a result, the services offered to meet people's accommodation, support, health and mental health needs are all located under one roof.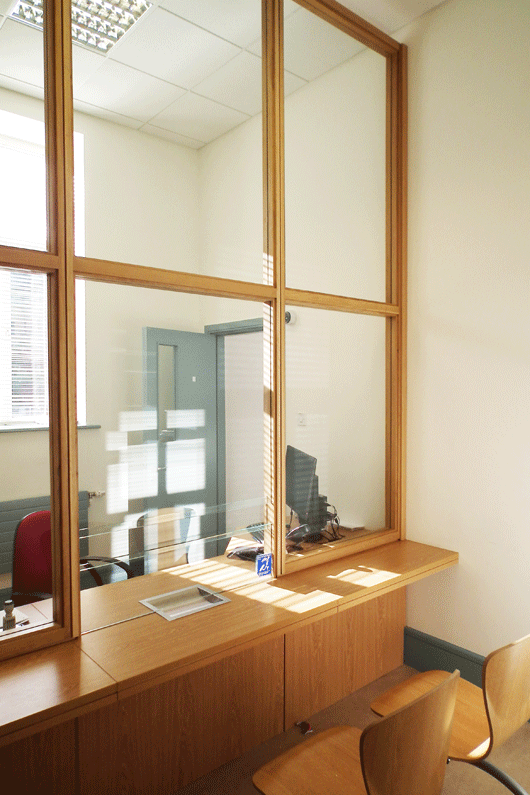 View of interview room, Parkgate Hall.  Note induction loop system for those with impaired hearing. 
Given the nature of the brief, the interventions carried out by City Architects required a subtle and understanding approach.  It was important to provide safe access to those using the services as well as to staff while also showing sensitivity to the issues addressed.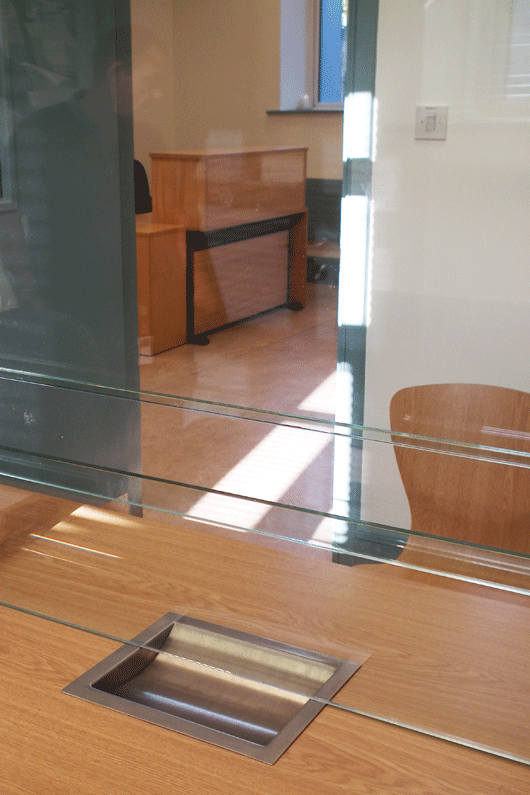 Close up view of glazed screen in interview rooms.  The screen allows clients and staff to converse & transfer documents while providing security for staff members
For more information on the services provided in dealing with homelessness in Dublin see www.homelessdublin.ie