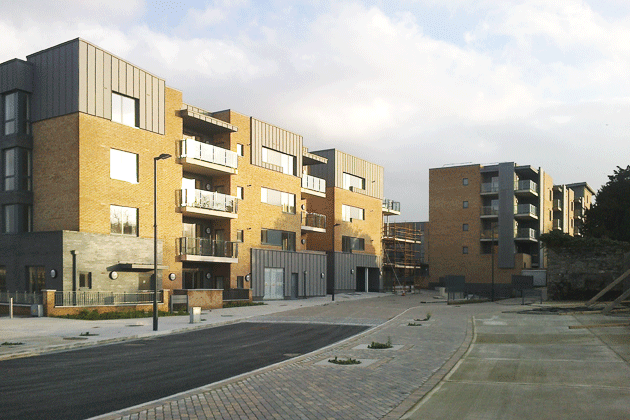 These pictures show the finishing touches being applied to the new homes at Thornton Heights, Inchicore.   They replace the old tower blocks of St Michael's Estate, the last of which was demolished in 2013.  The final scheme consists of 75 new dwellings, grouped around a landscaped courtyard and playground. There is a creche included in the development which will also provide an after schools service for children in the area.  In 2008 Dublin City Council put regeneration plans in place for the delivery of the project which will deliver Thornton Heights this year as the first phase of the regeneration of the area.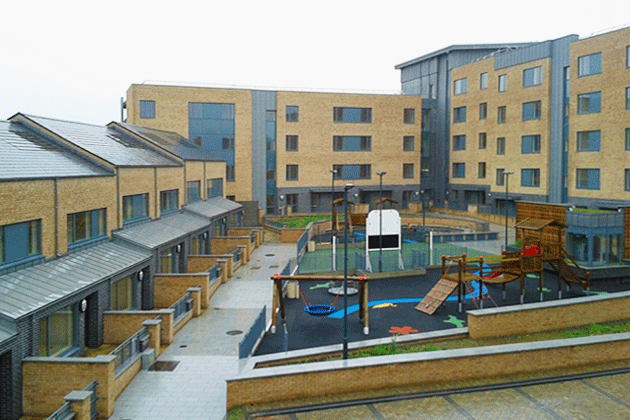 St Michael's Estate was built in the late 1960s and consisted of a number of tower blocks set amidst open space.  Over the years, however, anti social behaviour became an issue, and the flat blocks fell into decline with the accommodation falling into disrepair.  St Michael's Estate was one of several areas planned for regeneration in the late 1990s. It was planned to achieve a mixed use regeneration of the 10 acre site  through a Public Private Partnership and plans were prepared for the new homes, community facilities, and commercial development.  However, the economic downturn of 2008 led to collapse of several PPPs including St Michael's Estate.  In mid 2008 Dublin City Council set up a multidisciplinary taskforce and all options for the former PPPs were examined.  Following this process, new regeneration plans were put in place for St Michael's Estate, O'Devany Gardens, and Dominic Street.
Since then, Dublin City Architects have developed the previous proposal to provide better quality and more spacious homes at Thornton Heights.  The scheme is composed of a group of buildings ranging in height from two to six stories.  These are carefully arranged around a courtyard, which has been landscaped to provide communal space, planting, and play areas.  The 75 dwellings at Thornton Heights comprise both houses and apartments, which come in a range of sizes and layouts to meet the needs of its community.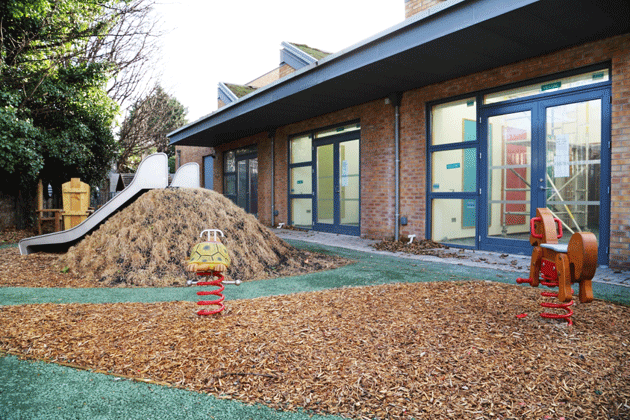 In addition to the new homes the complex will also contain a new crèche.  This will provide a number of facilities, among them, after-school activities for local children.  The environmental impact of the scheme as a whole has be reduced through the provision of a communal composing and green housing facility and electric solar panels located on the roof.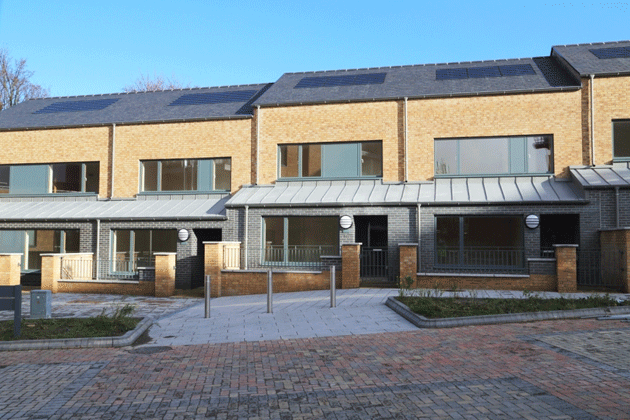 Upon completion Thornton Heights will be taken over by the Circle Voluntary Housing Organisation.  This organisation will manage the new estate, and look after this new Phase 1 of the overall regeneration of this area .  It is hoped that the first residents will move into their new homes during the summer.