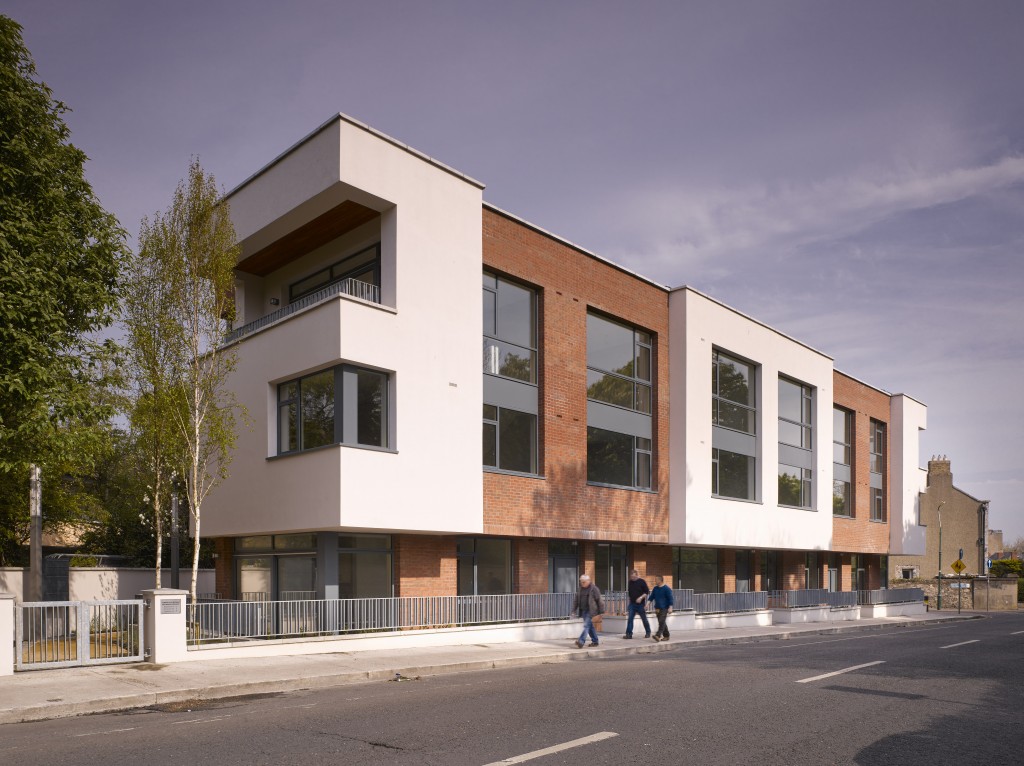 A social housing development was completed in Rathmines, Dublin 6, in early May 2016.
As part of a 'part V' contribution, Dublin City Council received the site complete with planning permission as part of a 'Part V' contribution. The site of a former fuel station, the planning permission was for 9 homes as designed by Douglas Wallace Architects to planning stage. The City Architects Division of Dublin City Council reviewed the final design and oversaw the detailed design, tender and construction of the project.
This €1.7m development comprises 9 units: 3 ground floor apartments with 6 duplexs over. All of the dwellings are 2 bedroom units, and are all are very generous in size – ranging from 80m2 to 96m2. Every home is own-door access, with the 3 ground floor apartments accessed from Upper Rathmines Road, and the 6 duplexes accessed via 3 sets of external stairs in the rear courtyard.
The fully-landscaped courtyard contains communal timber seating positioned to catch the sun, plus the bin store, meter rooms, and bicycle parking. There is no onsite parking provision – all of the apartments apply for onstreet resident and visitor parking permits.
All of the units are flooded with light with their 2.7m high ceilings and half of the units are dual aspect, with the remainder triple-aspect. The duplexes deploy an  'upsidedown' layout (with their living areas on the top floor) providing better views and enabling them to have large sunny roof terraces with a great sense of space.
The windows are triple-glazed ensuring very quiet homes despite facing a relatively busy trafficked street, whilst their active ventilation system ensures a minimum level of fresh air thoughout. The main roof is filled with 27 photovoltaic panels, and all of the homes (and most of the external lighting) have been fitted with LED lighting. The development has been designed with sustainable drainage systems in mind – deploying green roofs, a permeable site landscaping and finally also onsite provision for the attenuation of storm water.
The ground floor apartments score A3 and the duplexes scoring A2 on their Building Energy Ratings and so, importantly for social housing, should expect to have low heating and hot-water bills. Also, as members of the Irish Green Building Council, City Architects are also currently going through the process of assessing the project against the new Home Performance Index rating.
Update 06/10/16: 
We are delighted that Rathmines Crescent is the first project in Ireland to be awarded with the Home Performance Index label which allows housing providers and private developers to highlight the quality and sustainability of their homes.
The certificate was presented to Dublin City Council by Minister for Housing, Planning and Local Government Simon Coveney TD and Pat Barry CEO of the Irish Green Building Council.
Pat Barry CEO of the Irish Green Building Council stated " We are delighted to award the first certificate to Dublin City Council for social housing, as this demonstrates sustainability is about skills, choices and design and not about additional cost."
Meeting with residents of the scheme, Minister Coveney noted "Energy efficiency should be at the heart of all our building projects.  It is important that we build all our social housing to the same quality in terms of energy efficiency and design as we saw here this morning."
Rathmines Crescent was designed by City Architects  and built to the high standard needed to meet the award requirements by Dunwoody & Dobson contractors.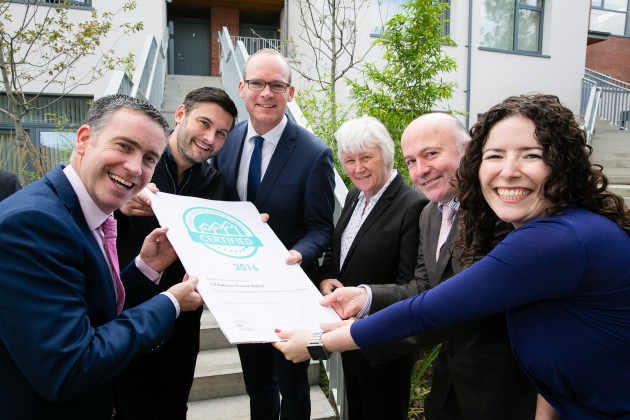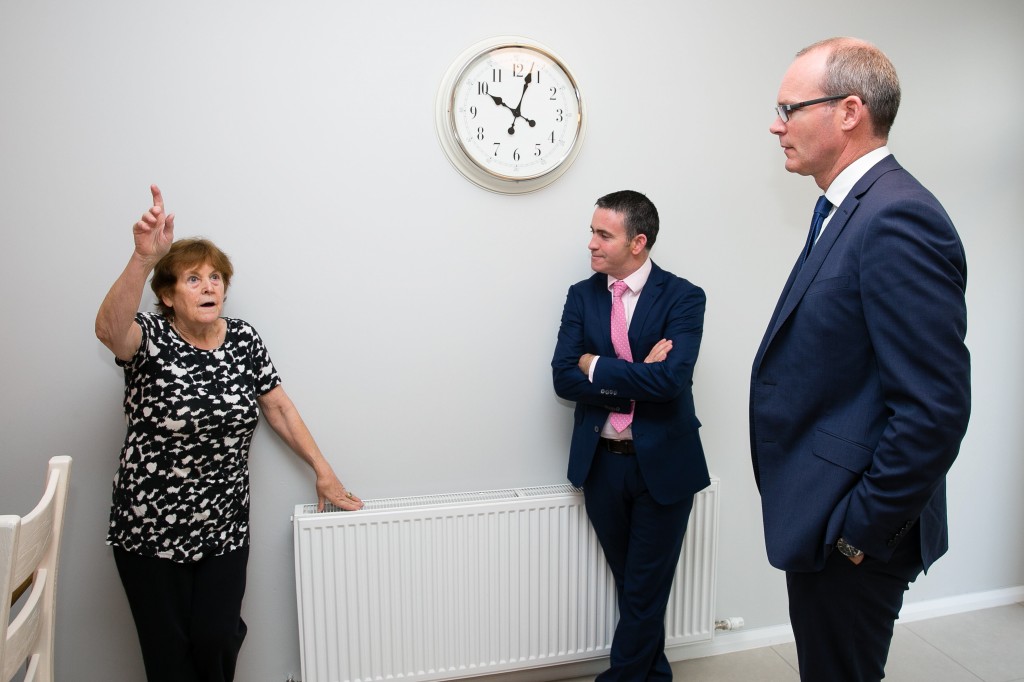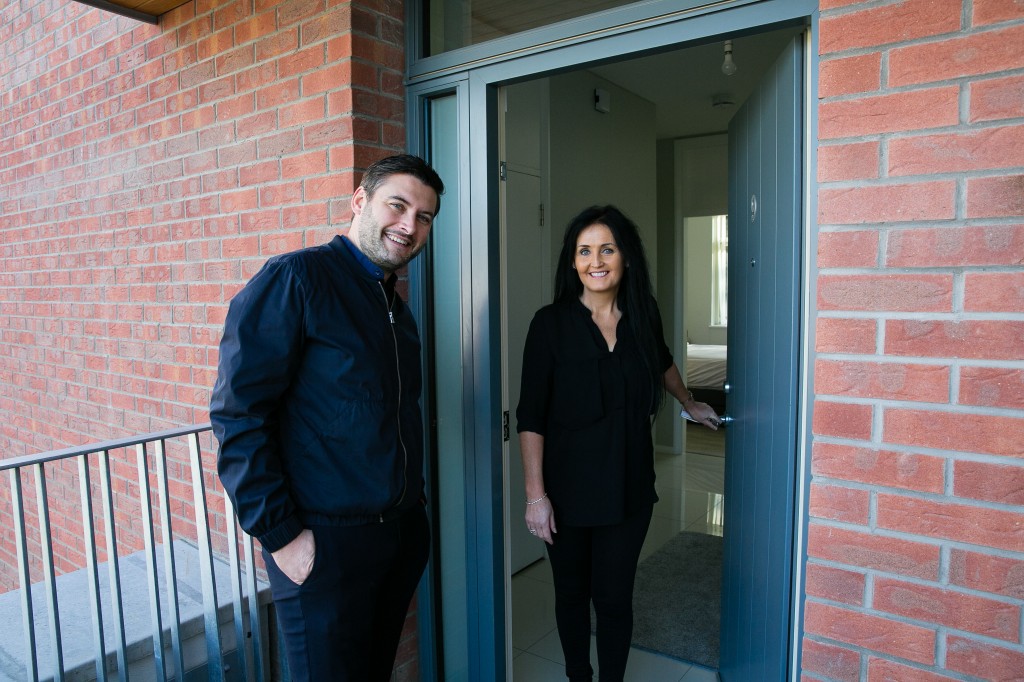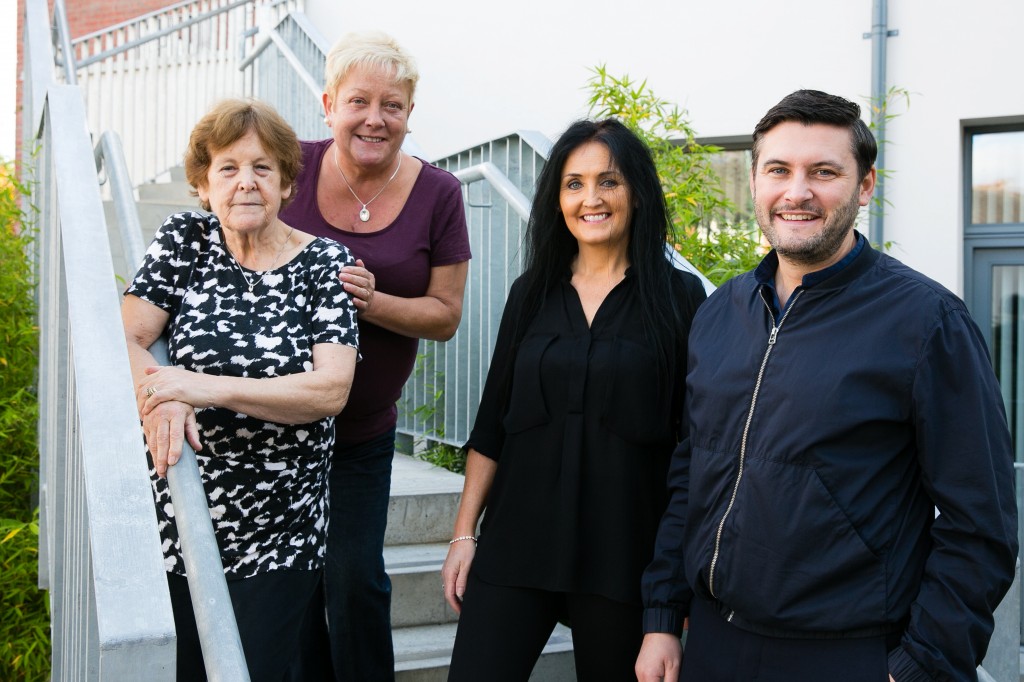 (Left-to-right: Kathleen Cogan, Loreto Augusta and Michelle Cogan who are residents of Rathmines Crescent.)
Photos of the Rathmines Crescent scheme: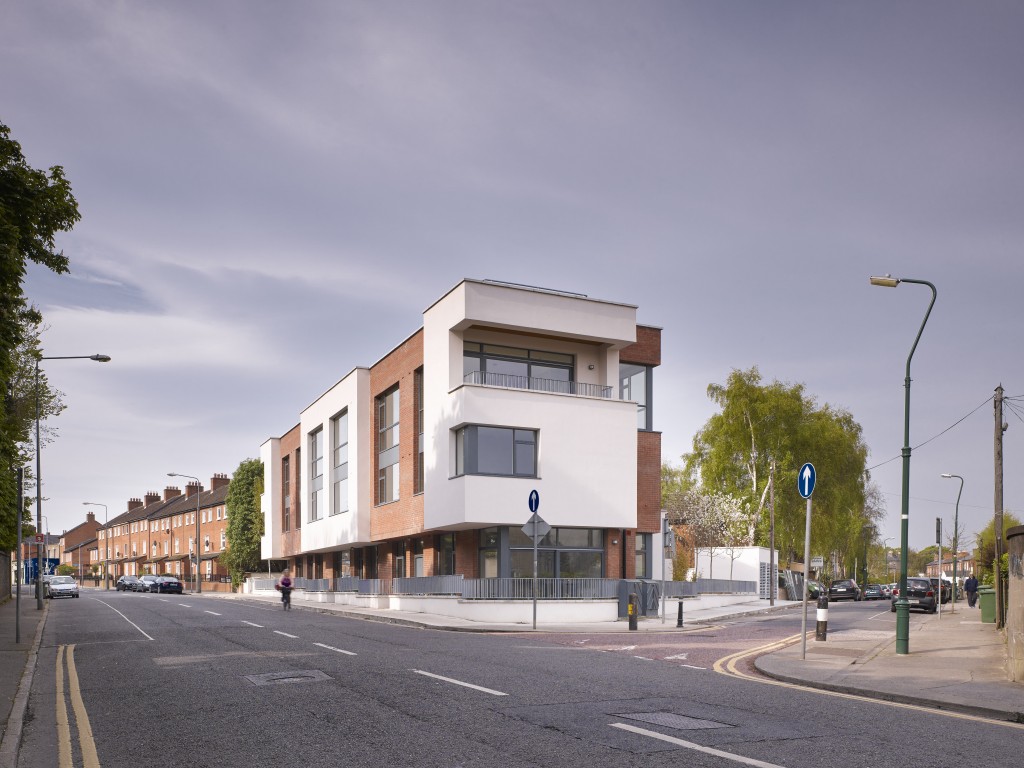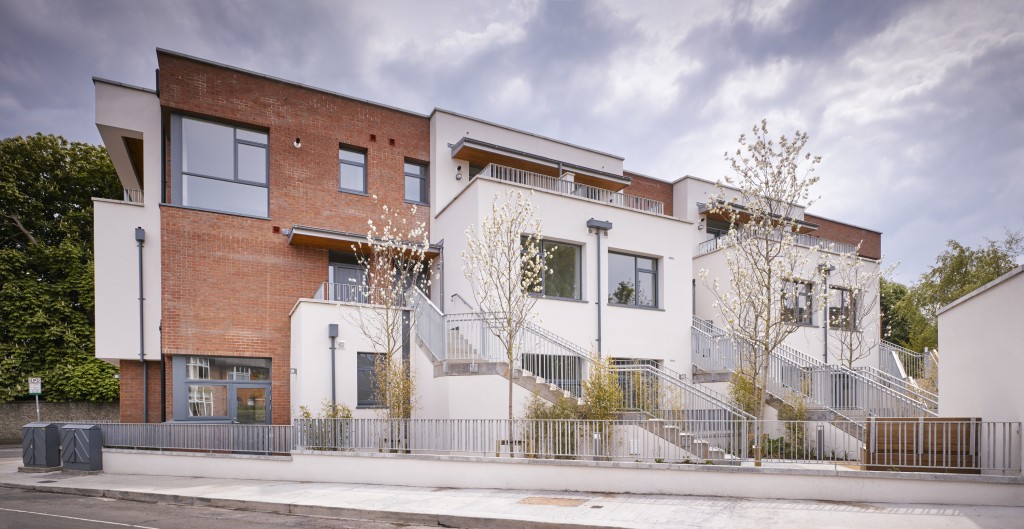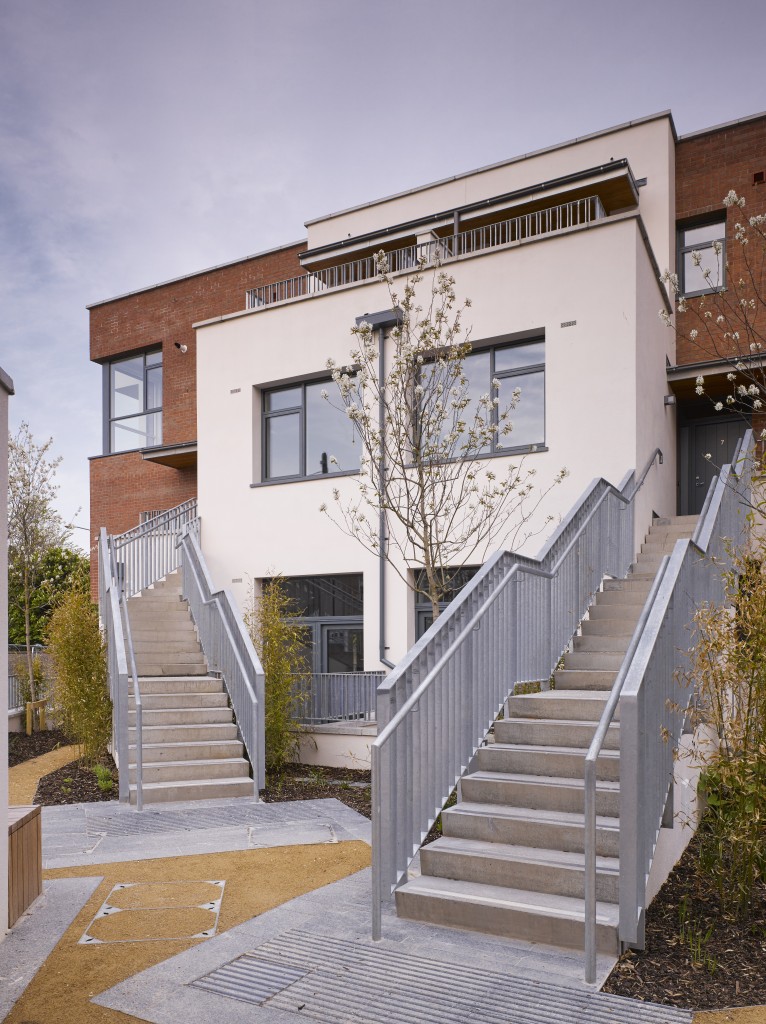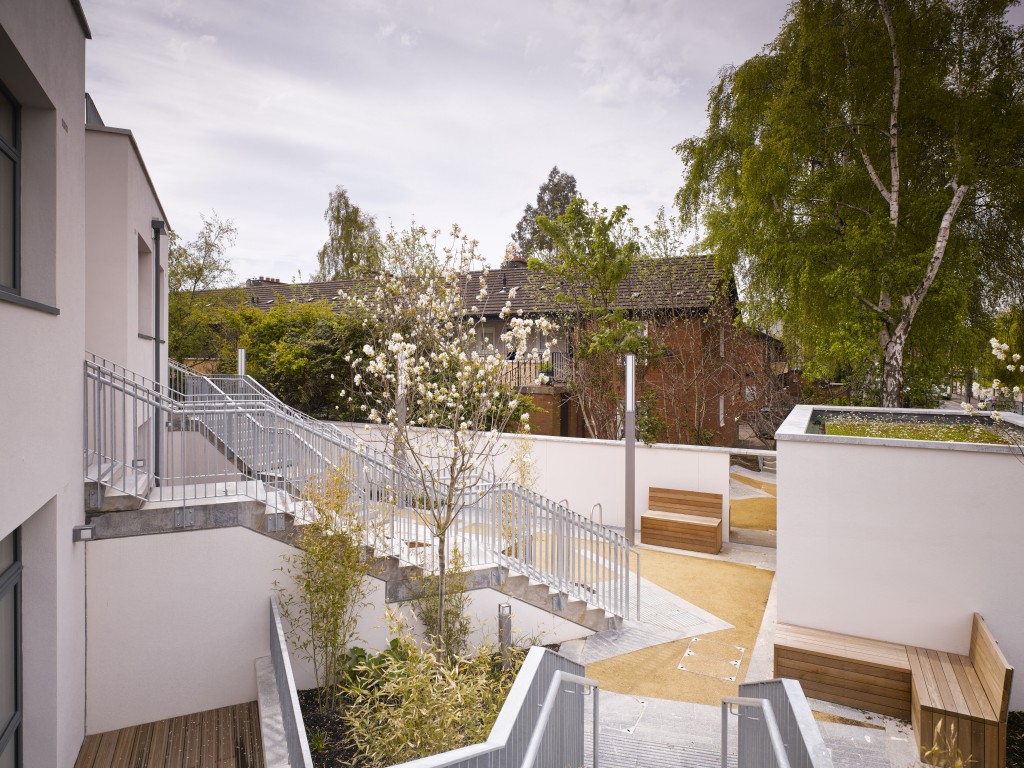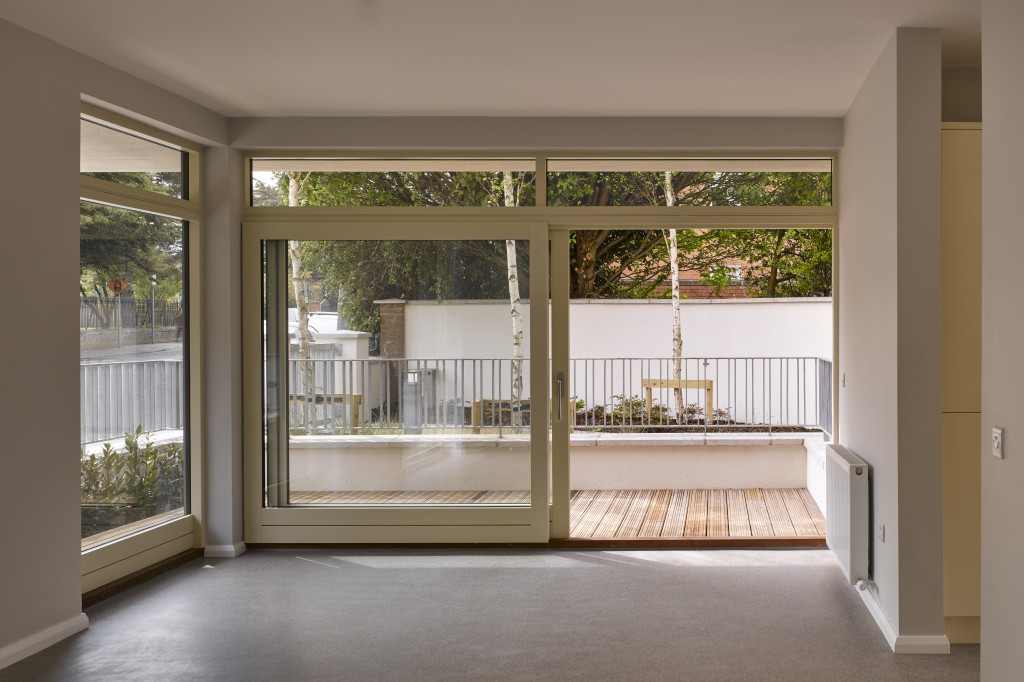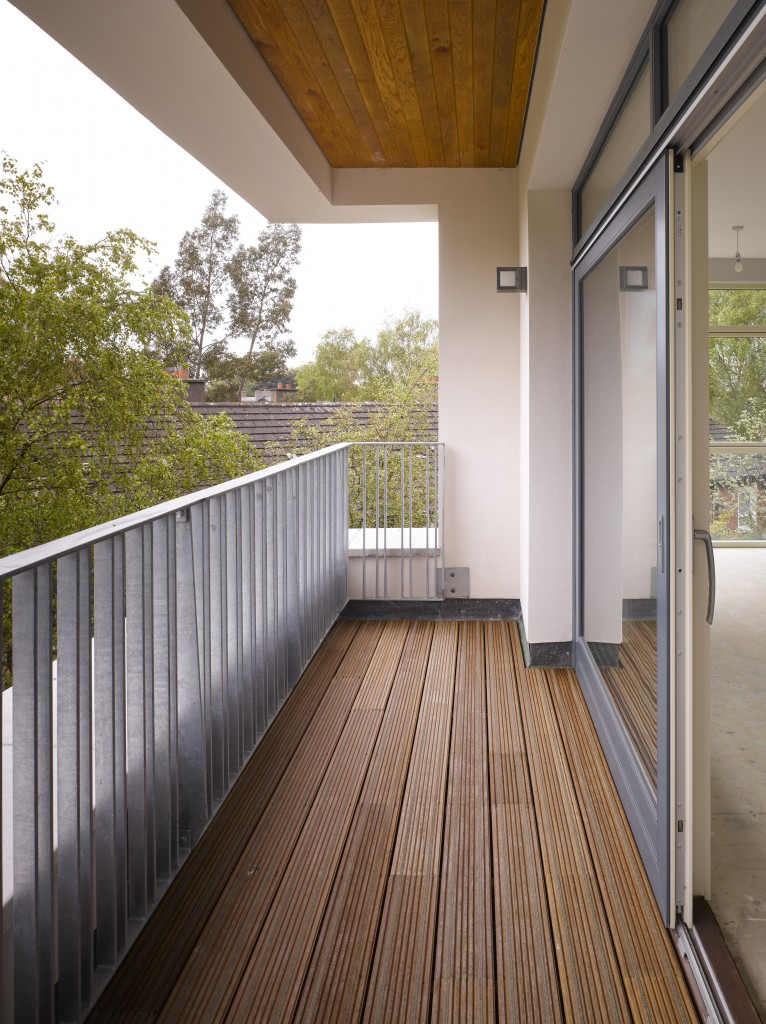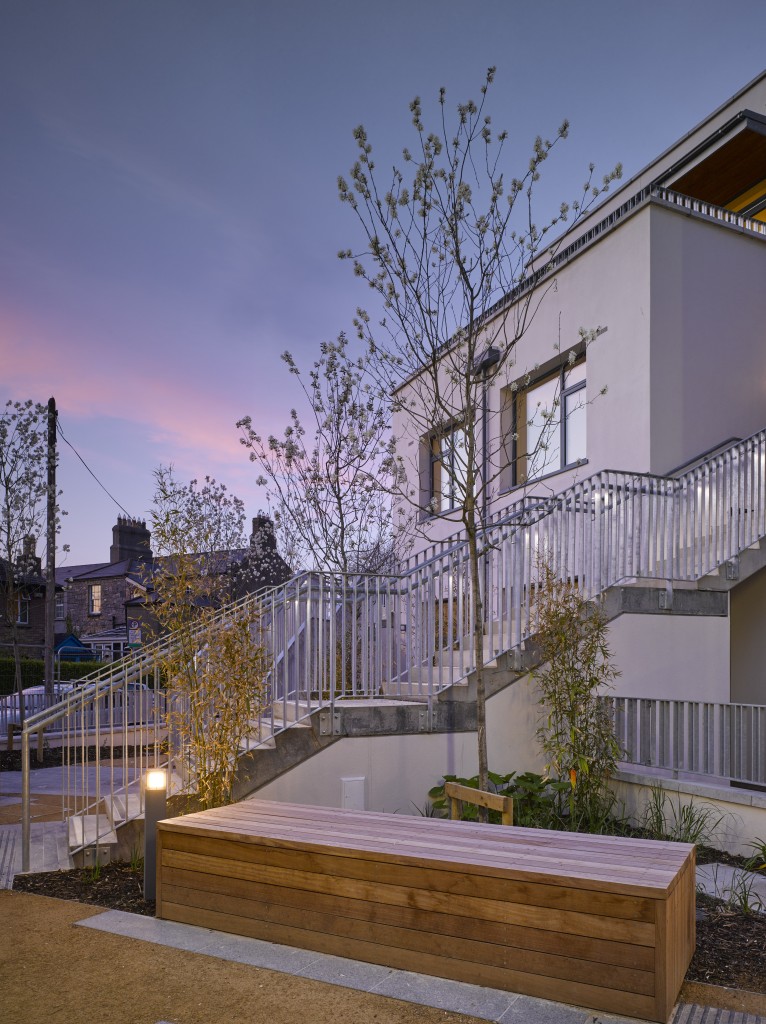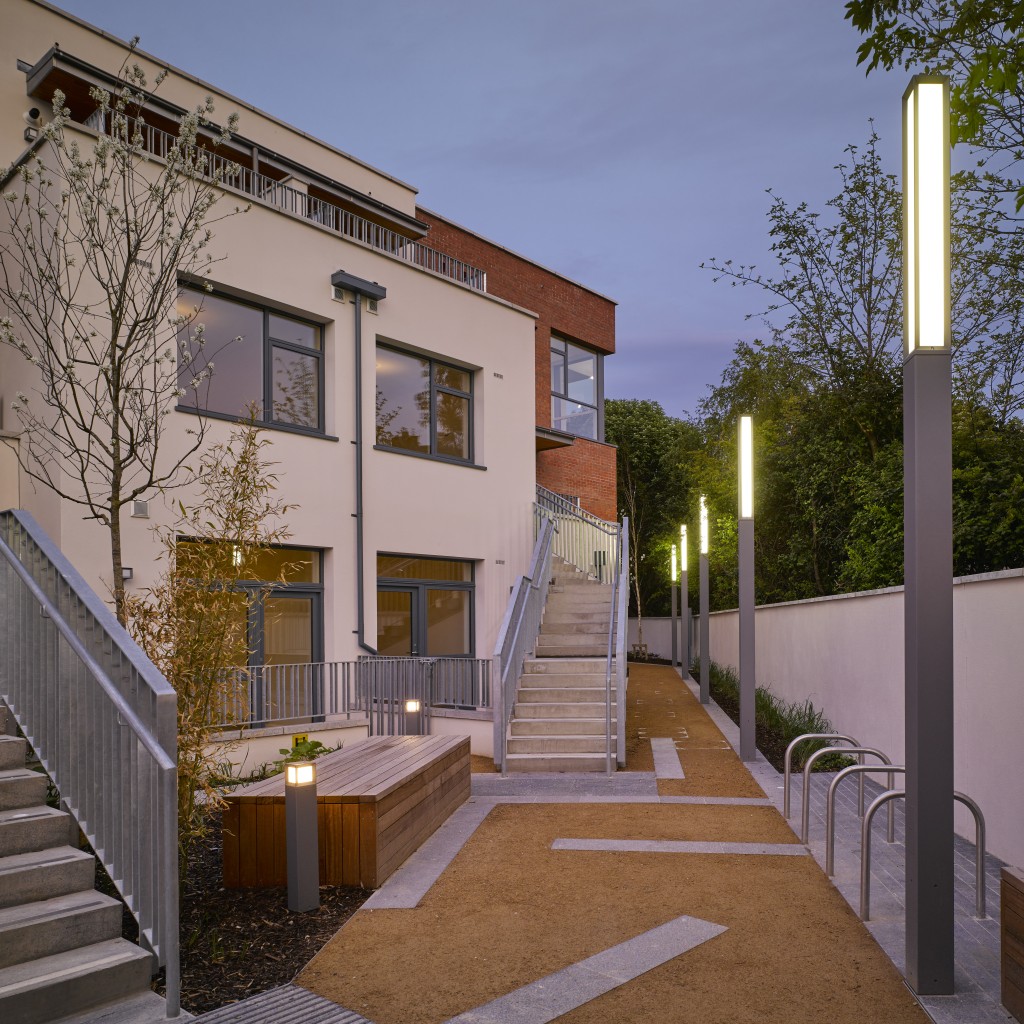 CREDITS
Developer: Dublin City Council, Housing Department
Architect: Dublin City Council, City Architects Division
Quantity Surveying: Dublin City Council, Quantity Surveyors Division
Structure: Fearon O'Neill Rooney Engineers
Services: Hayes Higgins Partnership
Landscaping: Stephen Diamond Associates
Health & Safety: Crean Salley Associates
Arborist: Joe McConville & Associates
Main Contractor: Dunwoody & Dobson
Mechanical: Niall Gaffney Plumbing & Heating Ltd.
Electrical: H. Shiels
Landscaping: SAP Group
Above Photographs of the Project: Ros Kavanagh
Above Photographs of the Minister's Launch:  Shane O'Neill Photography