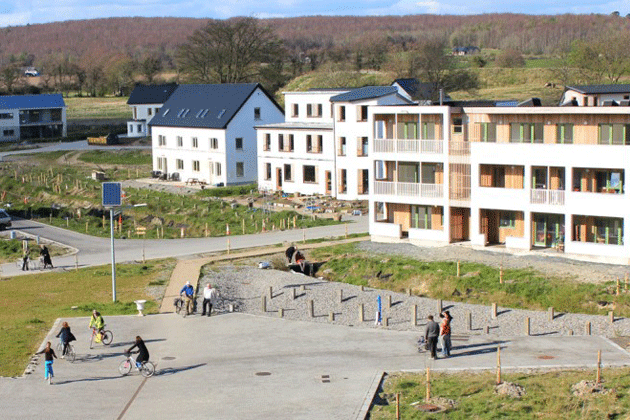 Billed as Ireland's largest construction and property conference, The 2014 Better Building Conference took place on Wednesday 9 April in Croke Park.  The event brought together an impressive cohort of speakers to discuss the latest trends in sustainability.  It was organised into 10 sessions over three stages.  These sessions dealt with issues as varied as government policy and building regulations, to technical information and personal experience.
 One of the major topics of the event was retrofitting, addressed in several sessions over the day.  One, particularly informative, such session was entitled 'Sustaining Heritage' and dealt with the matters that emerge when dealing with buildings of historic and cultural significance.  This dilemma was tackled from both the local and international perspective.  Alexandra Troi of 3ENCULT began by offered her experiences in working with historic buildings across the continent and the challenges this presents.  Following her talk, Carsen Hermann discussed the role and practices of Historic Scotland in this area.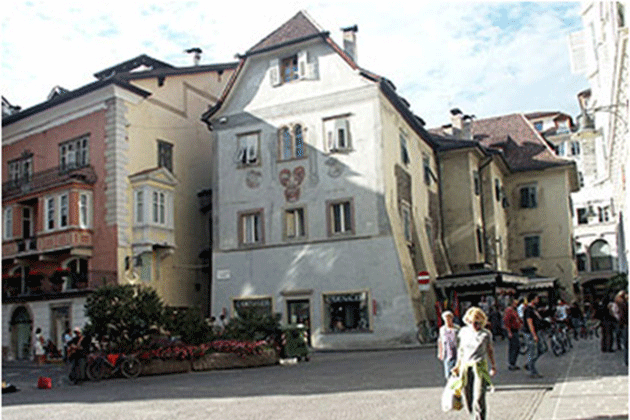 The retrofitting of this 13th Century, Romanesque, Public Weigh House was among the projects discussed during the Sustaining Heritage talk.  Image courtesy of 3encult.eu
The third speaker of this talk was Fergal McGirl.  Mc Girl is a member of the consortium appointed by Dublin City Council to study pre 1945 buildings in the city.  This study will attempt to classify these dwellings, assess the positives and negatives of the different typologies, and assess the impact of retrofitting from a heritage point of view.  His talk discussed the effect of work carried out in contexts ranging from North Great Georges Street and Leeson Street to Donneycarney and Marino.  Conducted with the support of a large number of organisations, the study is expected later in the year.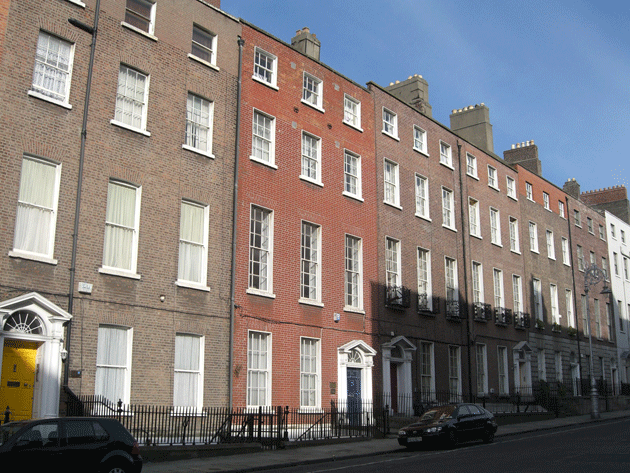 North Great Georges Street
Another interesting talk which brought local and international perspectives together was Deeper Green.  This talk was chaired by Brian O'Brien of Solearth Architecture and related to the Living Building Challenge. This challenge outlines a set of seven criteria for ecological building and is considered the pinnacle of sustainable design.  All of these elements, arranged into 'petals', must be met to achieve this rating, making this a particularly rigorous challenge.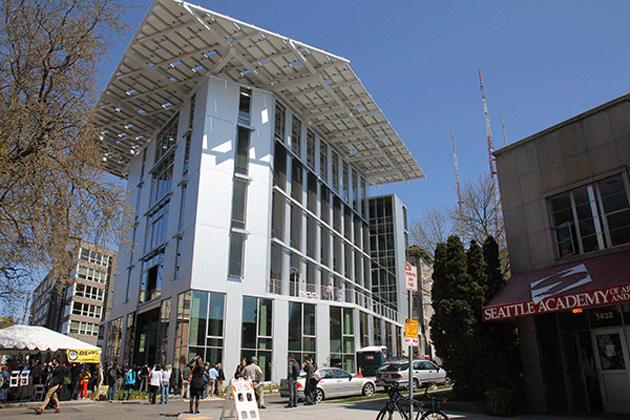 The Bullitt Centre, Seattle
One building to fulfil these requirements is the Bullitt Centre in Seattle.  Chris Rogers, developer of the scheme with Point 32, was at hand to explain his experiences in meeting the challenge.  Accompanying him were three speakers, Davie Philip of Cultivate, Feidhlim Harty of FH Wetland Systems, as well as Brian O'Brien, giving an Irish take on these matters.  This was demonstrated using local examples such as the Daintree Building on Camden Street, and Cloughjordan Eco Village.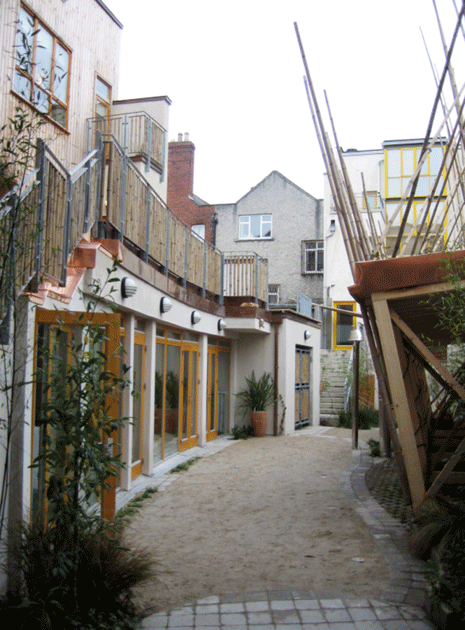 The Daintree Building Camnden Street, Dublin, Solearth Architecture, 2005
The conference was concluded with a pair of debates chaired by John Bowman of RTE.  The topics for discussion were 'The Transition to Near Zero Energy Buildings' and 'Achieving an Energy Retrofit Revolution in Ireland'.  Each debate had a separate panel drawing on years of experience in both the Building and Ecological industries, resulting in a particularly informative end to the 2014 conference.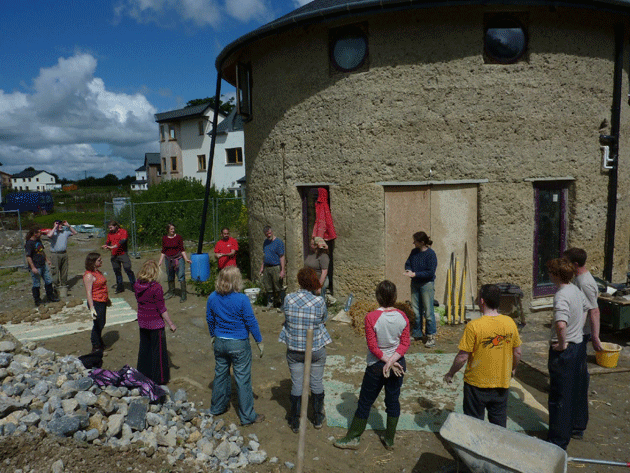 A group of volunteers learning ecological building techniques at Cloughjordon Eco Village,  image courtesy of ecocongregationireland.com
For more information on the Better Building Conference see betterbuilding.ie